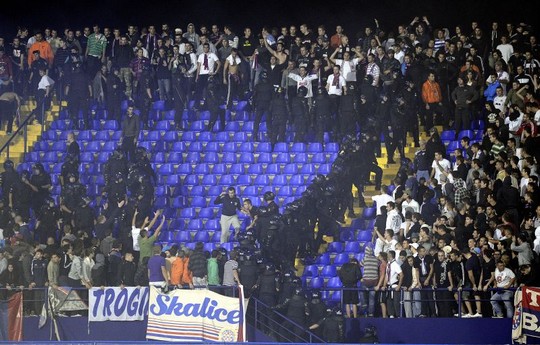 Big repression and united fans against football mafia in Croatian derby.
Only 10 000 people on the biggest Croatian derby played yesterday in Zagreb. Football in Croatia is destroyed by football mafia (headed by Dinamo executive president Zdravko Mamić). All ultras in Croatia is united against them, and same was on derby. Bad Blue Boys and Torcida sang together and insulted them.
Bad Blue Boys this season moved to East stand of their stadium because of huge repression they were exposed on their North stand. But it's not much better on East. They had many people banned by police and club, to enter stadium you must go through few security check points, then sit on exactly same number of chair as written on ticket. Plus police and security standing between them to see who lighting flares, and they ban people for everything. Before this match police came in big number to Bad Blue Boys Fan club to "check" every person there...
Torcida came in good number (2-3k), managed to smuggle one message against Zdravko Mamić and fire few flares, after which police came and start beating them.
We hope derby in Croatia will look good again one day, with full stadium and choreographies, pyro shows... But today is just sad. Fans are under huge repression (specially BBB because of their fight against club board), people are sick of mafia in football, and stadiums are empty. On Dinamo - Porto match in Champions league was only 4500 spectators....
Dinamo: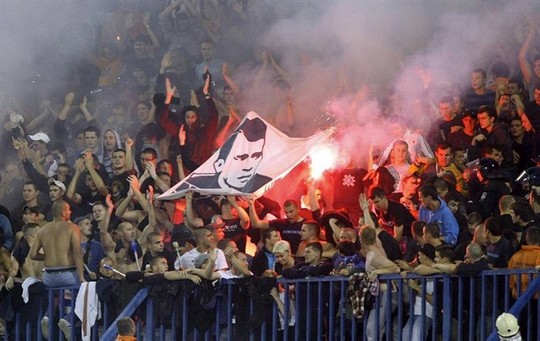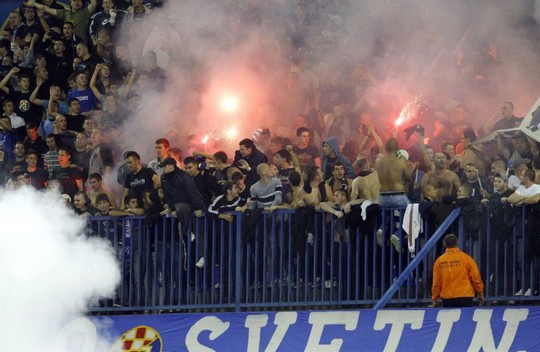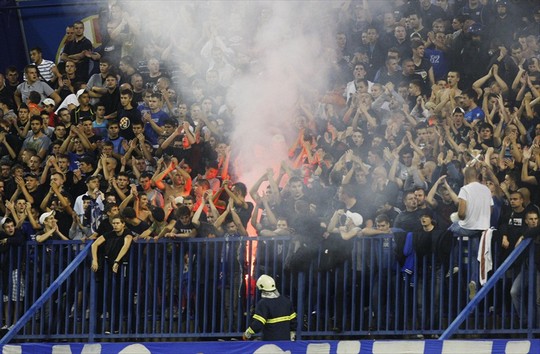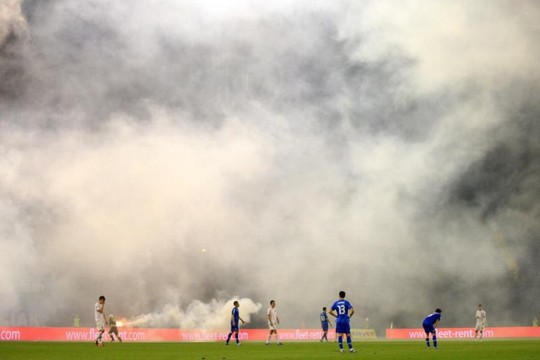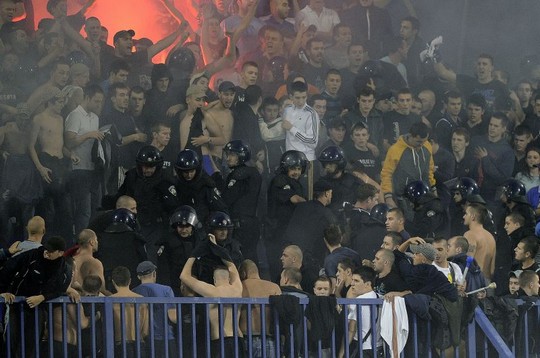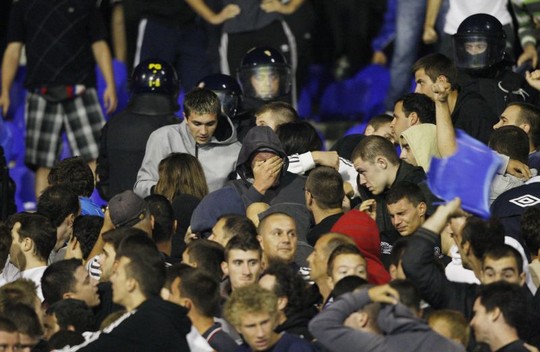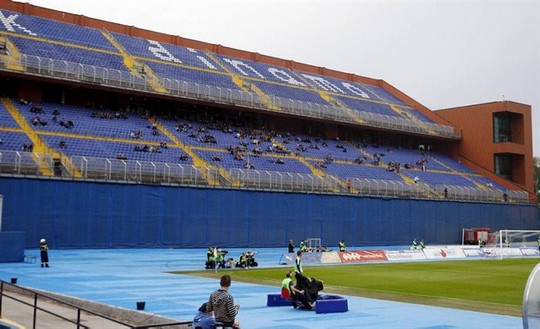 Hajduk: