Romanian ultras protest in front of the government against new anti-ultras law.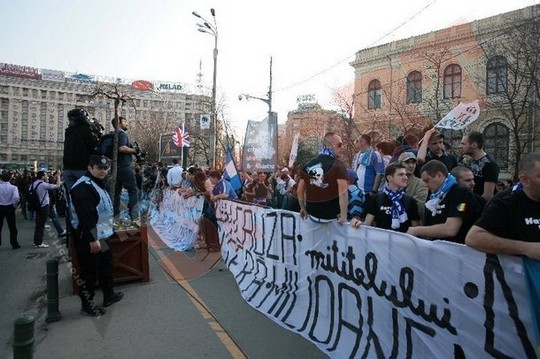 Romanian ultras have big problems since authorities introduced new system of anti ultras restrictions in December 2011. For several years, police, politicians and the Roman Football Federation president Dumitru Dragomir (ultras call him Dragomi Mitica) do their best to destroy ultra movement. Mitica is a man with criminal past, twice commended by the court. He is accompanied by George "Gill" Becali, politician, entrepreneur and after all, the president of Steaua Bucharest. So the Steaua ultras had the hardest life so far. But it's not easy and for the other groups.

Some of the sanctions in new law are: 2 to 5 years jail for pyro, 1-2 years ban for entering pitch. Ban system is same like Croatian. Banned supporters must go the the police station during matches to report. Those who fall to appear will be punished with money fine.
On the friendly match Romania - Urugay (February 29), ultras raised message against Football federation and cops immediately attacked them.

Due to all this, last Saturday (March 24) Romanian ultras gathered in Bucharest in front of government building to protest. Again, problems with police.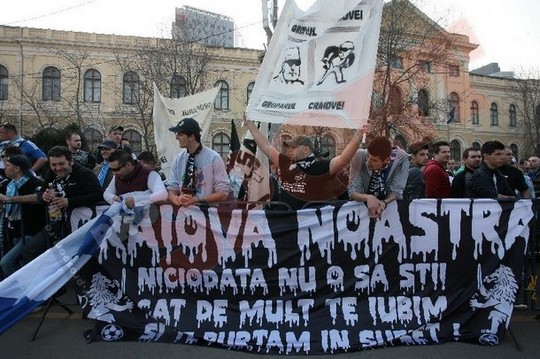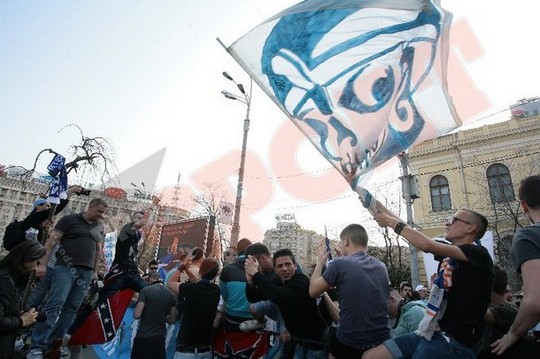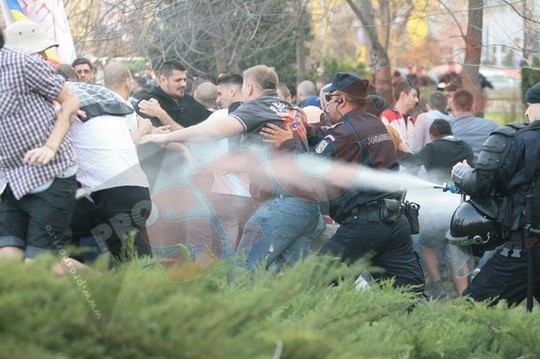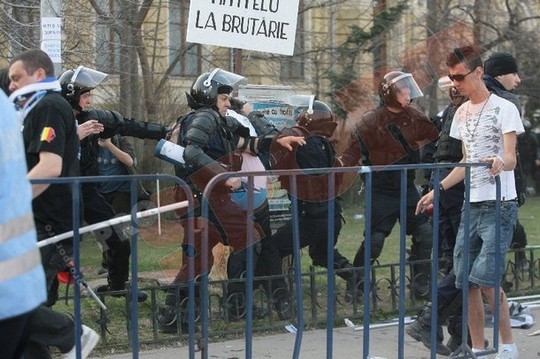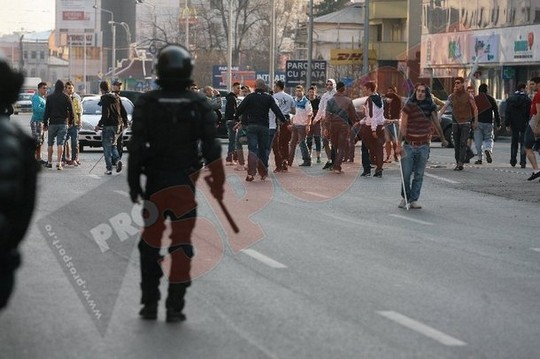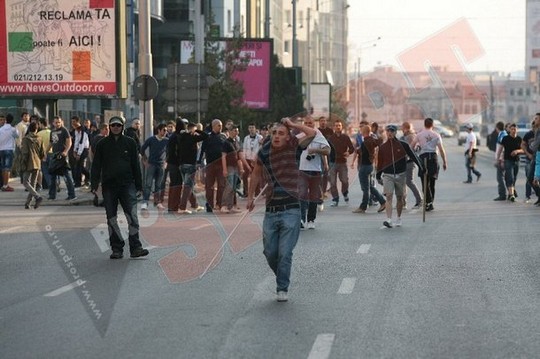 VIDEOS:
0:48 headshot! :D


Photos: http://www.prosport.ro