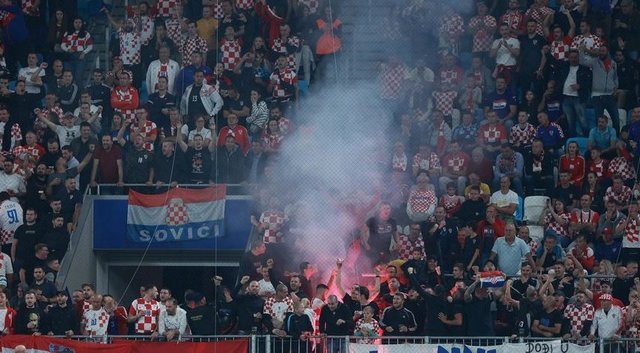 Croatia: Jailed Ultras
Ten Croatian fans, members of Ultras Vinkovci (supporters of the second division team Cibalia), have been sentenced to 30 days in prison and a one-year ban from attending national team and club matches for singing inappropriate songs during the Croatia - Turkey match in the EURO 2024 qualifiers, which was played last Thursday in Osijek.
They were accused of singing a Ustasha song at the end of the first half. The Ustashe was a Croatian fascist and ultranationalist organization active between 1929 and 1945.
As a result, UEFA has initiated a new disciplinary proceeding against the Croatian national football team and is threatening to play the next match in front of empty stands.
The fans were arrested on Sunday morning, and the police also searched their homes, finding substantial amounts of pyrotechnics, balaclavas, baseball bats, and even some ammunition.
Croatia is known to have one of the most restrict supporters law in Europe that allow such big fines just for wrong songs...