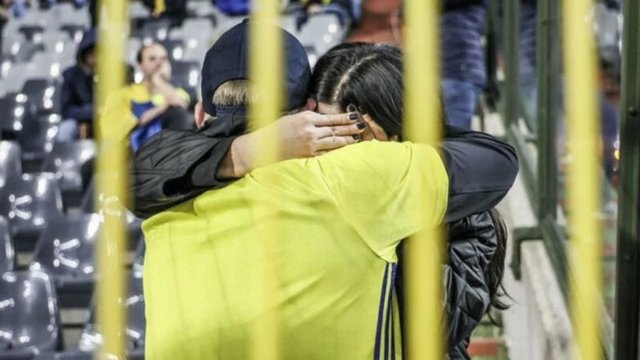 Belgium: Match abandoned
Sweden's Euro 2024 qualifier with Belgium was abandoned on Monday night after two Swedish supporters were shot dead in a Islamist terrorist attack in Brussels.
Two football fans shot dead in Brussels were probably targeted because they were Swedish, the Belgian prosecutor has said.
Brussels police are hunting a suspected gunman who killed two Swedish supporters close to where Belgium were hosting Sweden.
The match was abandoned at half-time and some 35,000 fans were kept in the stadium by police for several hours before being evacuated.