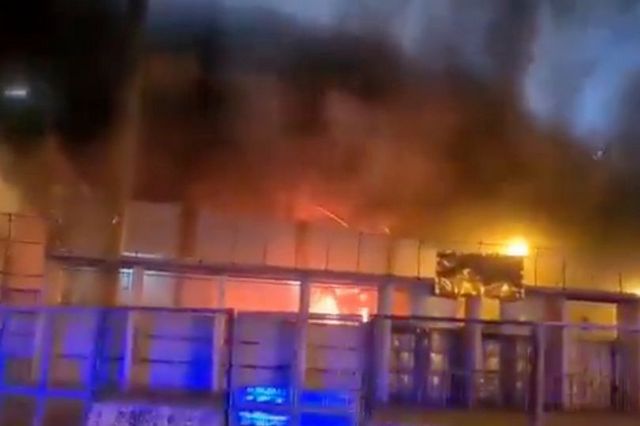 Italy: Stadium on fire
After their away defeat to heated rival Taranto, fans of Foggia, a team in the Italian third division, burnt down the Stadio Erasmo Iacovone when a smoke bomb ignited plastic material in the stadium.
Fans of Foggia have been blamed for setting alight building materials while using smoke bombs both during and after their side lost 2-0 in the opening game of the Serie C season at Taranto.
Fire fighters worked through the night to stop the blaze which began underneath the away section of the 27,000 seater ground.
No one was injured in the fire but the damage has been described as considerable, with police swiftly on the scene.