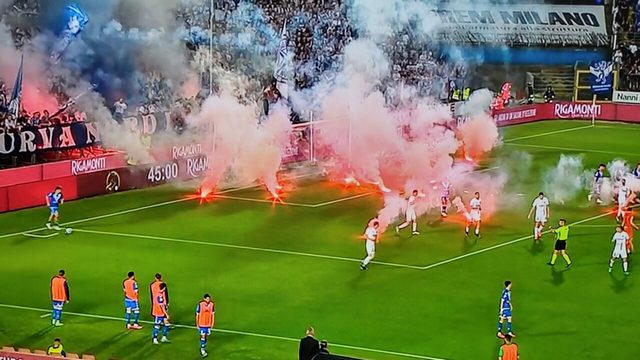 Italy: Brescia relegated to Serie C
Brescia and Cosenza had a two-match play-out for the right to remain in Serie B. Earlier in the first match, Cosenza won (1:0). In the second match at home, Brescia managed to win back the handicap. With the score 1:0, when it seemed that the game would go into overtime, on 90+5 minutes the hosts conceded a goal from a free kick after which the disappointed fans of Brescia began to throw flares on the field. And the referee decided to stop the game, the teams went to the locker rooms.
The riots continured outside stadium where Brescia fans clashed with police.