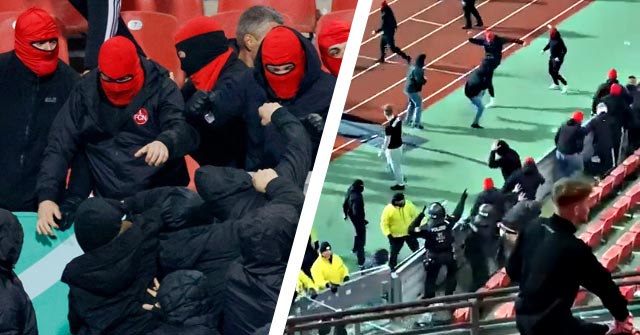 Germany: Fight between FCN & Stuttgart
A fight broke out between fans at the DFB Pokal quarter-final match between Nürnberg and Stuttgart.
The incident occurred after the final whistle, when most of the supporters had already left the stadium. A group of FCN hooligans rushed towards the away section where Stuttgart supporters were still present and attacked them.
The fight escalated from the stands onto the track field and towards the pitch but was quickly broken up by the police.
Video:
Nürnberg & Schalke die samen het uitvak van Stuttgart aanvallen. pic.twitter.com/OuN05JBLxU

— Voetbal Ultras (@VoetbalUltras) April 5, 2023
3. halbzeit läuft noch bei #FCNVfB pic.twitter.com/6XVLkIUe2d

— marc (@marcc1893) April 5, 2023