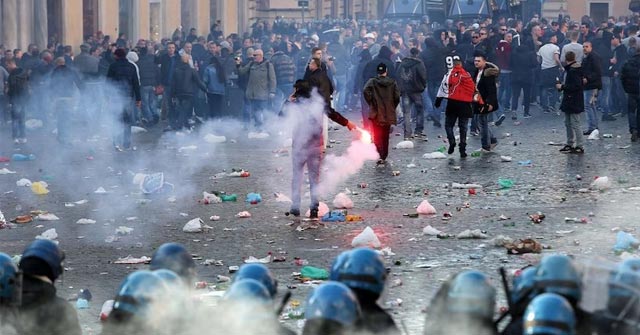 UEL: Rome bars Feyenoord fans
A provision has been issued to close the away sector of the Olimpico and ban the sale of tickets for all other sectors to residents of the Netherlands. However, there is still a high alert for the possible arrival of Feyenoord fans in the city.
Feyenoord fans will not be able to attend the match against Roma at the Stadio Olimpico on April 20, for the second leg of the Europa League quarter-finals. The decision had been anticipated and was adopted by the Prefecture of Rome.
The alert level remains high, as several Dutch fans have already booked flights to Italy, and dozens of reservations have been made at hotels and B&Bs in the capital. For this reason, a special plan will be prepared to monitor the areas most at risk in the city.
In 2015, Feyenoord fans caused damage to the Barcaccia fountain and invaded the Spanish Steps, which makes the city institutions apprehensive.