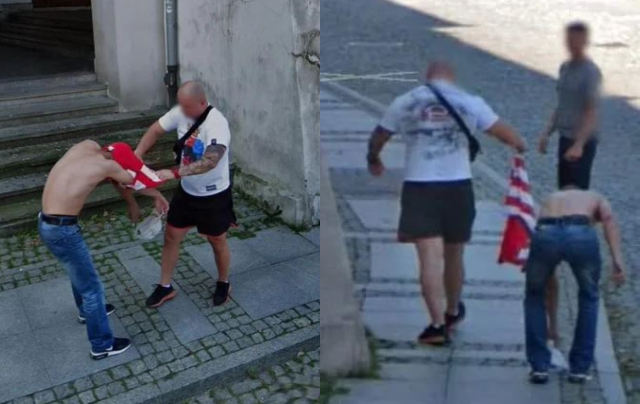 Poland: Crazy Google StreetView Catch
Unusual photo can be found if you look for address "Rynek 14, Przemyśl" on Google Street View.
On the photo taken in summer 2021 you can see how bald guy in t-shirt from Polonia Przemyśl (with his friend just looking) is attacking guy in red-white t-shirt and taking it. We are not sure which team attacked guy belongs to. Some comments say it's Resovii Rzeszów or Cracovia, both are rivals of Polonia and wear those colors.
Only in Poland :)