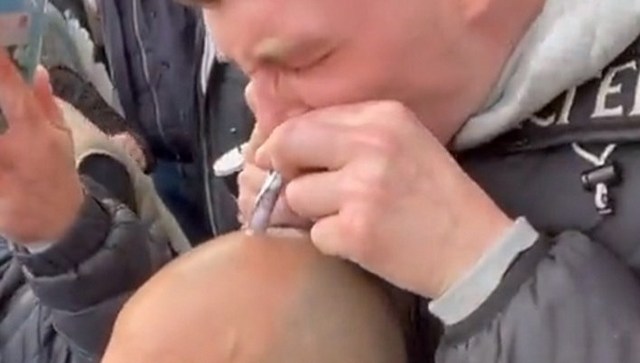 England: Viral video lead to bans
West Ham have took to ban fans who were shown in a gone viral 'powder-sniffing' video doing the act whilst at the London Stadium.
The video, which showed the group of lads, was posted to social media, seemingly dobbing themselves in.
One moment showed a bald man, who is seen laughing at the end, having white powder applied to his head with contents then sniffed by another fan.
Another male adds: "Let's f**king have it. Irons, Irons."
March 9, 2023
The video went on to get more than 736,000 views across social media.
The club is disgusted by the contents of the video and acted swiftly to identify the offenders," said a West Ham spokesperson.
"In line with our zero-tolerance approach, details of the offenders were immediately passed on to the police, and all individuals had their season tickets suspended and are therefore unable to enter London Stadium and travel with the club for away fixtures.
"Pending our own club investigation, this could lead to the offenders being banned indefinitely. There is no place for this kind of behaviour."