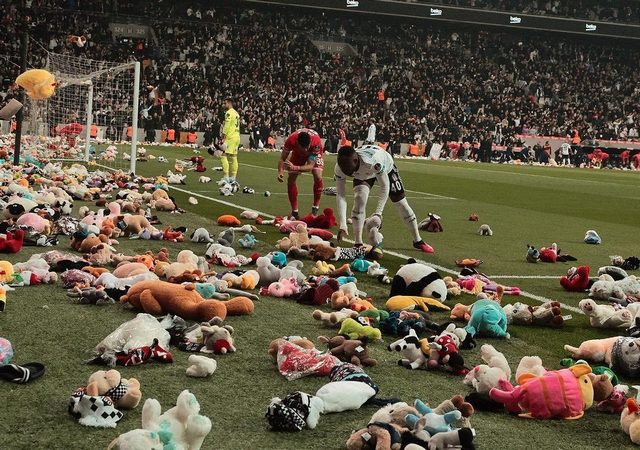 Turkey: Great gesture by Beskitas fans
Besiktas fans threw thousands of stuffed toys onto the pitch during Sunday's match against Antalyaspor to donate to children impacted by the earthquake in Turkey and neighbouring Syria.
The match was paused after four minutes 17 seconds, representing the time the first earthquake struck Turkey and Syria at 04:17 on 6 February.
"Our fans threw scarves, berets and plush toys on the ground of Vodafone Park to be given as a gift to the children in the earthquake region to cheer them up," Besiktas said in a club statement.
More than 50,000 people have died following the earthquakes.
VIDEO: