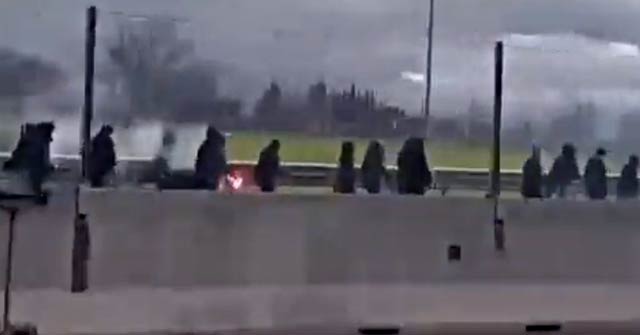 Italy: Big fight on the highway
Fans of Napoli and Roma clashed on the highway near Arezzo, at a motorway service station this afternoon.
Napoli fans, who were traveling to Genoa for their team's match against Sampdoria, ambushed Roma fans who were traveling to Milan. Police had to quickly intervene and temporarily closed the two-way direction of the autobahn until the situation was under control.
One fan is reportedly in serious condition and has been hospitalized after being stabbed during the fight. It is not yet clear if he is a supporter of Napoli or Roma.
Photos: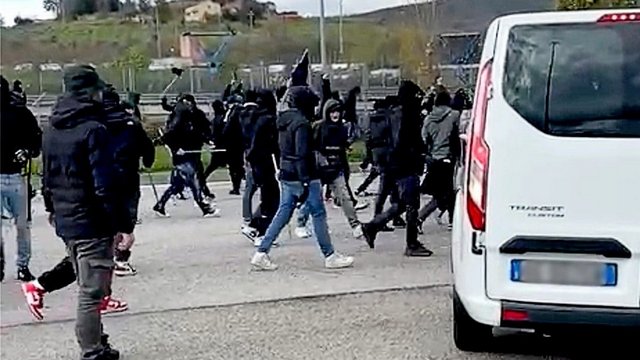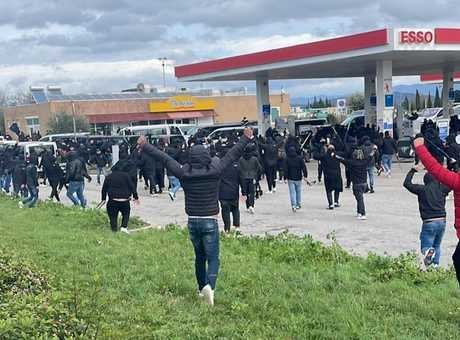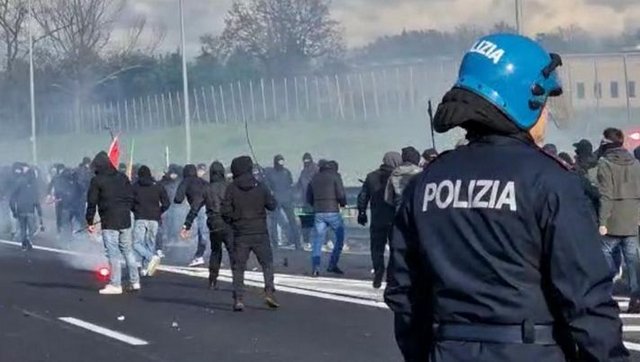 Videos: