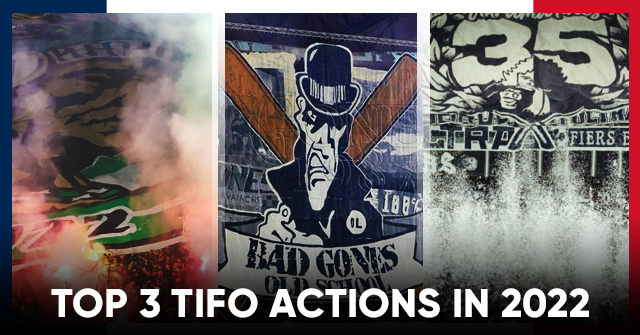 Best ultras actions in 2022
The past 2022 was difficult year globally, including in the world of football. Despite the challenges, there have been some truly impressive ultras performances that deserve recognition.
In the past, our page has conducted a poll to determine the best ultras choreography of the year. However, this year we've decided to personally select the top three actions that stood out to us for their originality, creativity, and overall beauty. These choices are based on our own opinions and subjective judgment, rather than the result of a public vote, but we believe most of you will agree with the choice.
TOP 3 - Green Angels (St Etienne), Bad Gones (Lyon), Ultramarines (Bordeaux)
After careful consideration, we were most impressed by the Ultras actions of St Etienne, Lyon, and Bordeaux. The French scene stood out in 2022 for its original and well-executed choreographies, featuring intricate mosaics, banners, and pyro actions. Of course, these exceptional displays were part of the anniversaries of the groups Green Angels, Bad Gones, and Ultramarines, which implied precisely such actions.
In fairness, we should also note some great moments from the stands of Paris Saint-Germain and Marseille, which fell short of the above three.
We'd be hard pressed to rank them 1-3, so here's them in chronological order, and once again, congratulations to Saint-Etienne, Lyon and Bordeaux ultras for your great support throughout the year and in the specific matches:
ST ETIENNE - Monaco 23.04.2022
30 years anniversary of Green Angels
CLICK HERE TO SEE MORE PHOTOS OF THIS GAME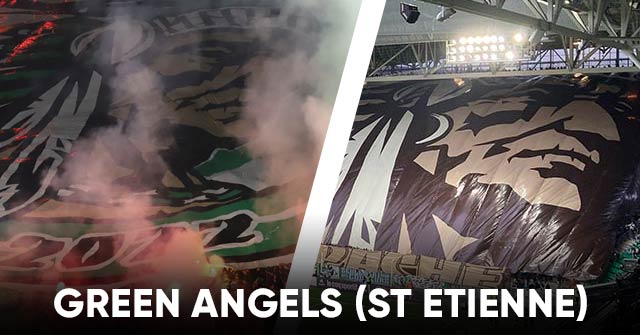 LYON - Nice 11.11.2022
35 years anniversary of Bad Gones
CLICK HERE TO SEE MORE PHOTOS OF THIS GAME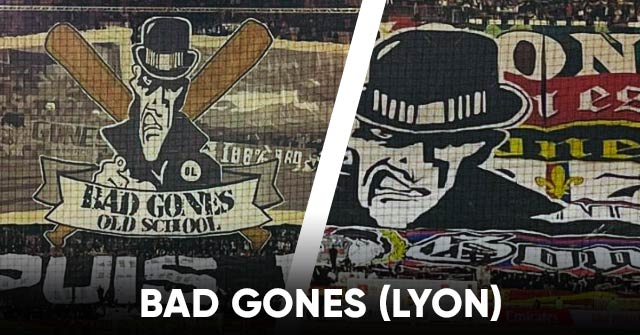 BORDEAUX - Pau 12.11.2022
35 years anniversary of Ultramarines
CLICK HERE TO SEE MORE PHOTOS OF THIS GAME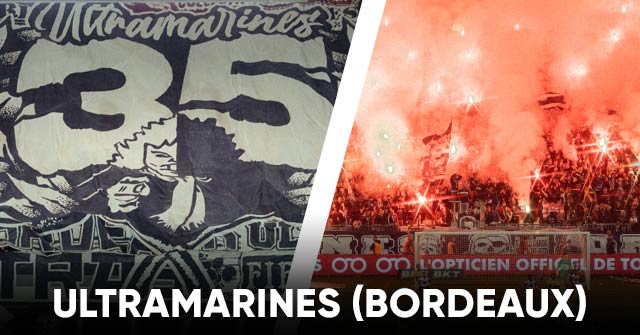 ULTRAS-TIFO.net
est 24.12.2004