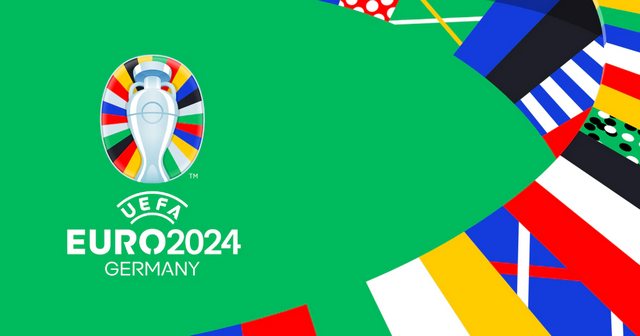 The 2024 European Championships may seem far away, but they will be here before you know it. The tournament is taking place in Germany this time around, a country steeped in football history. Or it is if you support England at any rate.
There is nothing more exciting than cheering on your home country during an international tournament, and the waiting can be unbearable. Fortunately, there are several things you can do to prepare for the upcoming games, and doing so will make the time fly by. Here's what you can be doing in the run-up to the 2024 Euros.
Get Tickets
You can watch the tournament at home, but there is nothing that compares to the atmosphere generated in a live football stadium. The tickets for the German-based tournament dates are on sale now, and matches are taking place between June the 14th and July the 14th; with the final taking place at the Olympiastadion Stadium in Berlin. Tickets are not cheap; however, there are some advantages to getting your tickets booked this early.
While the tickets to the matches will not decrease in price, there is a benefit to booking flights this far in advance. The price for flights is fairly cheap when you book early, and you can get your accommodation sorted before these venues fill up with other fans. Getting tickets to at least one match in the Euros will make the event even more special, so why not get this sorted now to remove any unwanted hurdles.
Get Your Team Merch
A core part of the fan experience is supporting your team by wearing the local colours. Unfortunately, football shirts will sky-rocket in price as the next tournament draws near, and you don't want to be left out. It is best to get your football shirt early so you aren't the only one at the pub left without one. What's more, you can go all out when you shop this early and grab some scarves, hats, water bottles, air horns, and more. Things are bound to sell out once companies begin to promote the tournament, so beat the rush while you have this opportunity.
Think About Where You Are Watching The Games
Your local pub is likely to be showing the Euros on the TV; however, not all pubs are created equally. There is a difference between watching the game on a tiny corner T.V above the bar and watching on a large projector screen. You will obviously favour the latter, so make sure you look around for the most accommodating pub to watch England play alongside your fellow fans.
Get Your Place Ready
Not everyone is lucky enough to be in close proximity to a local pub, which means that you may have to find other arrangements. All the European games will be broadcast live, which means that you will have the chance to watch every game from home. However, it isn't the same. Therefore, you can take the time you have to create the perfect space to watch football.
You can invest in furniture for your friends, set up a projector, or even renovate an unused room and dedicate it to football. There are games nearly every weekend after all.
Do Your Research
Watching football on T.V is exciting, but many fans choose to heighten their enjoyment by betting on key matches. You can bet on any result nowadays. You can choose to place a wager on each individual game, try and guess the top goal scorer, or make a prediction for the overall winner of the tournament. You will have to do your research on the best places to engage in online betting, and you will find a full list of sites at Online Casinos.
While you cannot start placing bets on the Euros now, you can do some research to better inform your wagering. Gambling is based on odds, so get to know the players and teams that are competing to deepen your knowledge so that you pick the teams that are most likely to succeed. Gambling is an act of risk, but you can work to mitigate this risk by knowing your stuff.
Start A Blog
Blogging is not a new phenomenon, and it allows people to say what they think about upcoming events and post it online. The best part about blogging; however, is that it allows you to open up a dialogue between people you would not otherwise meet.
The internet is a massive place full of people that will both agree and disagree with your point of view. Therefore, you can bring the upcoming European tournament to the forefront of every conversation by writing about it online. These blog spaces are usually free to acquire, and you may make some lifelong friends in the process.
Watch The 2022 Euros
Just because the men's team isn't playing in Europe until 2024, that does not mean that you are at a loss for European football content. The woman's European tournament is taking place in the summer of 2022. What's more, this tournament is taking place in England, adding some much-needed local support to the event.
For some unknown reason, women's football never receives the same adulation as men's football. While the Spanish team is the favourites to win the tournament this year, England is a close second. Therefore, there is a good chance that these women will land a place in the final, a true achievement for any team playing at this level. However, they can only get so far with the support of the country behind them. Forget about the 2024 Euros for the minute and cheer on this year's team and you will find it much easier to look forward to the next European tournament regardless of what gender is on the pitch.
Summary
While 2024 is a long way off, there is no need to fret. There is a lot for fans to do in the meantime, starting by cheering on the team at this year's European championship. Get your flags out now and you will have them ready for the European Tournament in 2024.