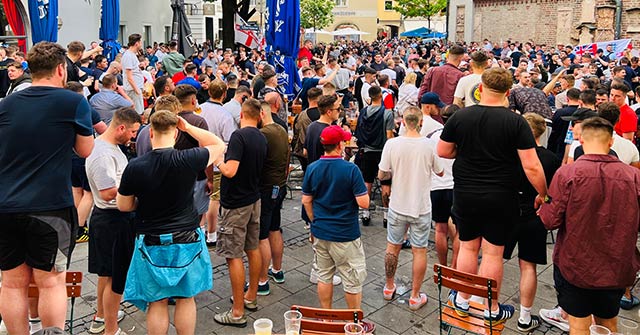 Eight England fans were arrested in Germany
Eight England fans were arrested yesterday in Munich, ahead of tonights Nations League match against Germany.
Three of them were arrested for... making 'Nazi salutes' while police said another fan caused an estimated €2000 damage after he used pyro inside a hotel room.
Four others were arrested for smaller incidents such as insulting police officers and urinating in the street.
A lot of English fans are all around the Munich pubs since yesterday morning, including groups of Millwall, Crystal Palace, Bolton, West Ham and others.
Warming up for an almighty session in Munich #englandaway 🍻🍻🍻🍻🍻🍻🍻🍻🍻🍻 pic.twitter.com/vQs9YE9oqn

— Retrowolves (@Retrowolves1) June 7, 2022