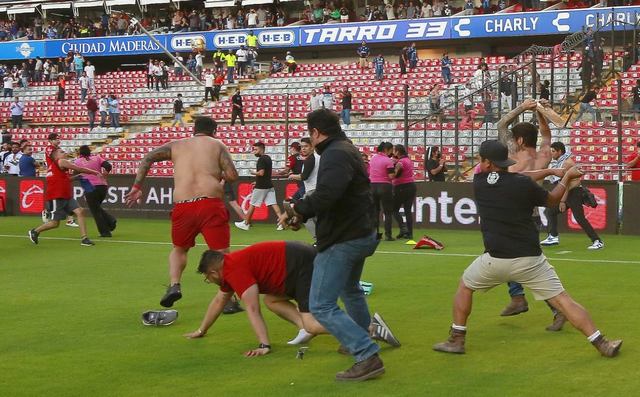 Mexico: 22 fans injured, 17 killed!

Up to 17 fans have been reported dead, with 22 injured, after violence broke out during a game between Mexican football teams Queretaro and Atlas.
A brawl broke out at Queretaro's Estadio Corregidora on Saturday as the rivals faced off, with officials stopping play in the 62nd minute as supporters of reigning champions Atlas clashed with those of their opponents.
Fan violence spilled onto the field forcing the Liga MX contest at Estadio Corregidora to be abandoned midway through the second half, with at least 22 people thought to have been injured.
While some players left the pitch amid the scenes, others stayed out on the field in an effort to calm tensions between the rival groups of supporters.
Other matches continued on Saturday despite the violence, before all of Sunday's fixtures were suspended, writes Mirror.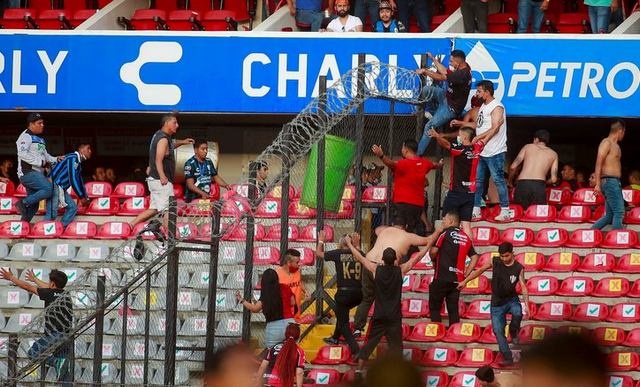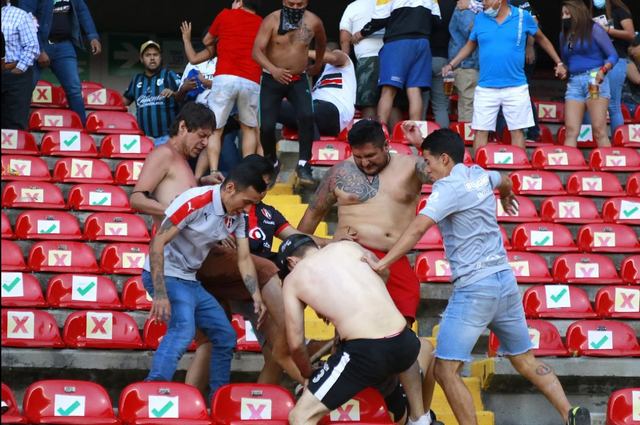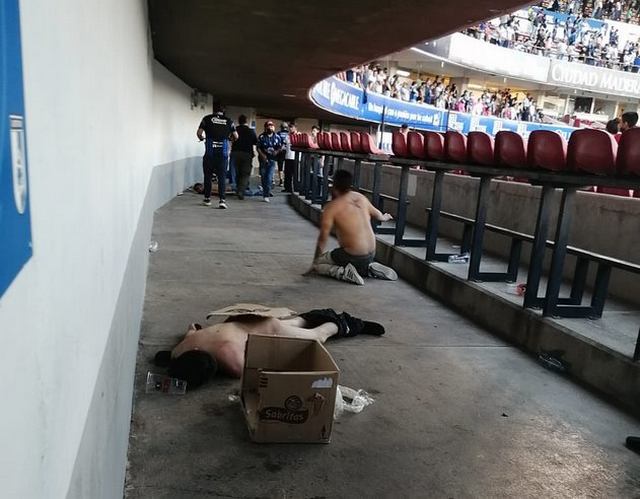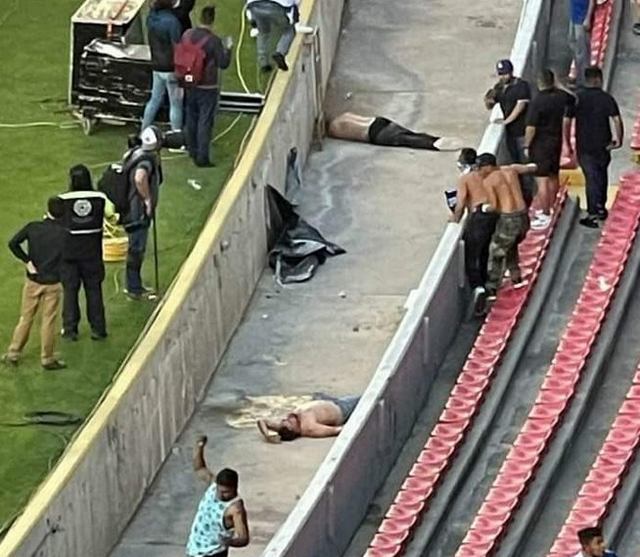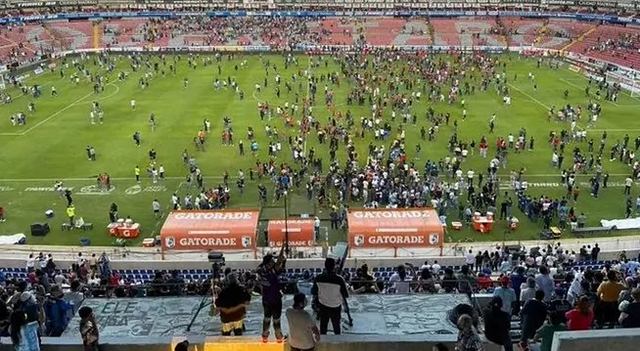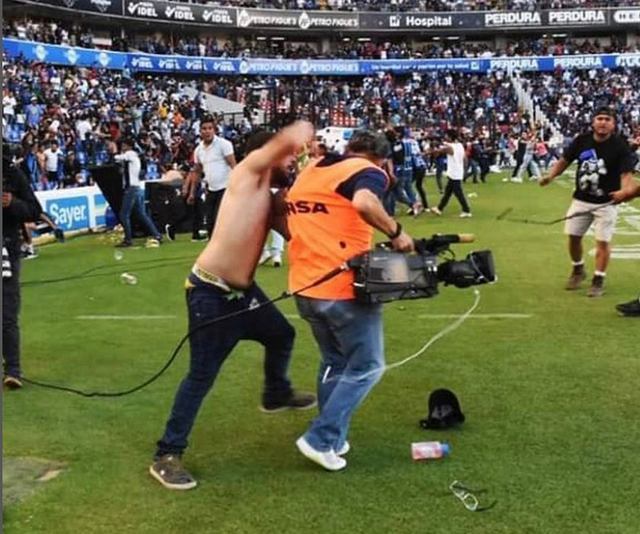 VIDEOS:
The riot at the Querétaro vs Atlas game spilled outside of the stadium. Reprehensible scene pic.twitter.com/OqcclZu0l2

— Mexican Rug Dealer (@DealinRugs) March 6, 2022