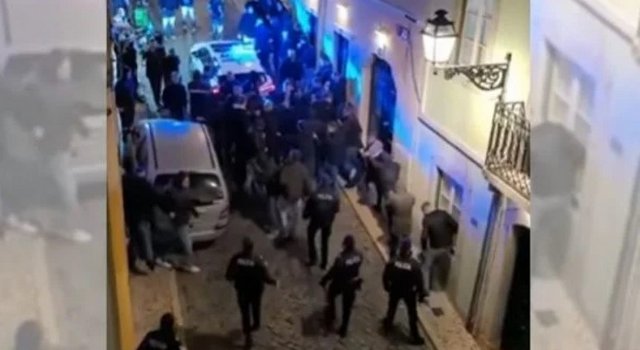 Portugal: Fight with police in Lisbon!
Last night fans of Borussia Dortmund started to arrive in Lisbon (Portugal) for their match with Sporting Lisbon (today, Wednesday).
During the night fans of Borussia ended up in a fight with local police. 7 Germans were arrested and two police officers injured, according to Portuguese newspapers.
Photos and Videos: