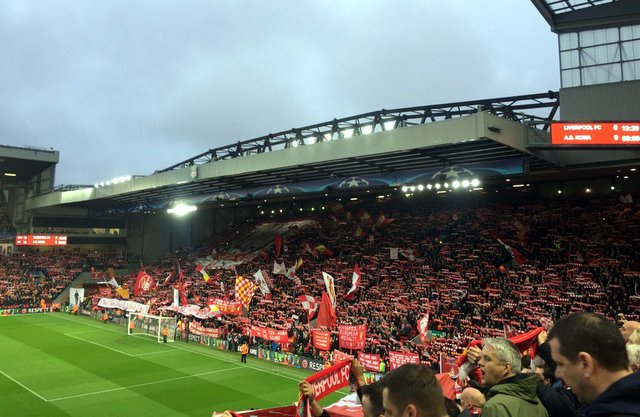 The English Premier League is the most valuable football league in the world, generating up to $10 billion per year. Being a global league, the EPL has fans from all major continents. And there's a fan base for every team in the league.
Every club's popularity varies. Some teams are mostly popular in the English-speaking world. Others have millions of fans in the most populated countries. Here, we'll take a look at every top EPL club's popularity and where their fans are located.
#1: Manchester United
Manchester United is the most famous EPL football club in the world. It's also the most successful franchise in the league, at least in terms of league championships. The club has bagged 20 title leagues, one more than their closest rival: Liverpool.
Although Manchester United has always been a popular club in Britain, its growth around the world skyrocketed during former manager Alex Ferguson's reign. Ferguson helped the red devils win 13 EPL titles and three UEFA Champion Leagues.
In 2012, a study done by the Telegraph discovered Manchester United had 659 million fans worldwide. By 2021, this fanbase had risen to more than 750 million fans. The club has also attracted more than 100 million social media followers: 73M on Facebook, 32M on Instagram and 20M on Twitter.
Surprisingly, United's popularity has been growing despite its average performance in the last decade. The team hasn't won a Premier League title since 2013. They've won one Europa League medal and a couple of domestic cups.
Nonetheless, the return of Cristiano Ronaldo and the purchase of Jordan Sancho will most probably add the club's fanbase globally. That said, United has fans in all major continents. But it mostly dominates Asia, where 39% of EPL fans say they love the red devils.
This year, Premier League outright odds back Manchester United to win the EPL title with odds of 6.00. This places it fourth as favorites to win the championship, behind Liverpool, Chelsea and Manchester City.
#2: Chelsea
In 2000, Chelsea was just another mid-table team in the English Premier League. Then Russian billionaire Roman Abramovich took over the club and turned it around for good. Of course, we're talking about Chelsea's football success.
Chelsea have won five EPL championships and two UEFA Champions League titles since 2003. In turn, its fanbase has increased from less than 10M fans to 200M+ fans. Although the club's popularity isn't anywhere close to the reds, it's constantly growing.
Last year, the Blues sold the second highest number of jersey sales in England, just behind Manchester United. Chelsea sold 1.5M shirts according to research firm, Statista. With that in mind, Manchester City are the only other club to have appeared in the top 10 list of global jersey sales.
#3: Liverpool
When it comes to popularity in the UK, no EPL team is more famous than Liverpool. The Reds are the favorite club for 46% of football fans in England, Wales and Scotland. Manchester United are second while Arsenal are third.
Around the world, Liverpool rank third in terms of popularity. On social media, Liverpool has 37M fans on Facebook, 32.5M on Instagram and 18M on Twitter. The Reds influence in the football world grew sporadically after Jurgen Klopp became manager, leading the team to one UCL and one EPL title.
Like many EPL teams, Liverpool has fans in every continent. In South America, more so Brazil, Liverpool is the most famous English Premier League club. In North America, the reds rank first in Mexico and second in the USA.
#4: Arsenal
Arsenal haven't been the same since they won the EPL title 17 years ago. They've been a team on decline in terms of performance. Still, the Gunners have been making profits almost every year since 2005.
What's more, the club's popularity has been increasing steadily, ranking in the top 10 of the most famous clubs in the world every year as the popularity of https://polskiesloty.com/darmowa-kasa-za-rejestracje-bez-depozytu/ is goriwn. As we mentioned earlier, Arsenal rank third in popularity in the UK. Around the world, the club has a wide appeal to fans in North America, Asia and Africa.
On social media, the Gunners have 37M Facebook followers, 20M Instagram fans and 18M Twitter fans. The club would probably have a lot more fans if it made an effort to win trophies. It's a huge club with a lot of untapped potential.
#5: Manchester City
Manchester City is often accused of buying its success. But this business model has seen the Citizens grow from a small club in Manchester to one of the biggest football brands in the world.
The Pep Guardiola led men have won 13 major trophies since the company's takeover by the City Football Club. The trophies include five English premier league titles and six FA cups. They've also been to the UCL semi-finals twice and the finals once.
Although Man City has a growing fanbase in all parts of the world, it's mainly famous in the Arab world, South America, Asia and Africa. On social media, the Citizens have 26.4M fans on Instagram, 10.4M fans on Twitter and 40M fans on Facebook.
#6: Tottenham Hotspurs
England is yet another top football brand with a global fanbase despite its subpar performance over the years. For starters, the Spurs are yet to win an EPL title since the new league began in 1992.
The club's best performance is finishing runner's up in the UCL and third in the EPL a couple of years ago. That said, Spurs' marketing department has done a delightful job in promoting its brand around the world.
Precisely, Spurs has more than 80 million fans around Europe, Africa, North America and Asia. They also feature over 50 million fans on social media.
#7: Leicester City
This might come as a surprise to some, but Leicester City are now the seventh most popular club in England. That means they've toppled Everton, West Ham and Newcastle, teams that regularly ranked above it in the past years.
Leicester's biggest claim to fame is winning the 2015/16 title despite having the longest odds at the time (5000 to 1). Its Asian fanbase has also climbed rapidly since the club was acquired by a Thai-based family.