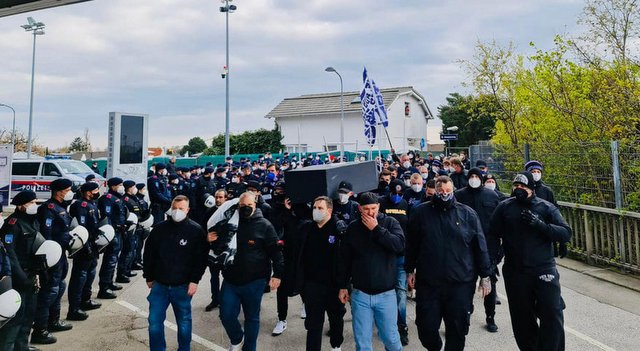 Austria: Ultras with protest against own club.
Friday afternoon a group of Austria Wien ultras organised a protest against their club leadership and specific against Markus Kraetschmer, who they accuse of being responsible for the current situation of the club.
Austria Wien ended 8th of 12 teams in the regular season, which means they are now in the "relegation play-off". The worst part is the 7 millions euro in dept the club got, which means they might not get the license for next season.
During the protest supporters showed up with a coffin and crosses. Also one banners with the text "The time of the gravedigger is over. Muhr & Hensel out!" and "Not a threat but a promise: If you destroy our Ausria, we will destroy you!".
Photos: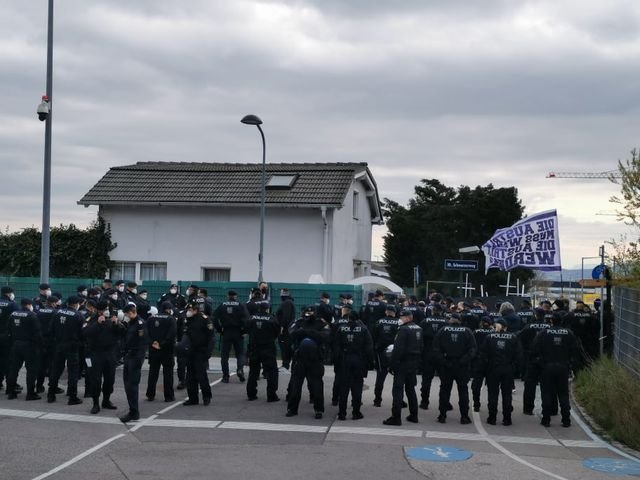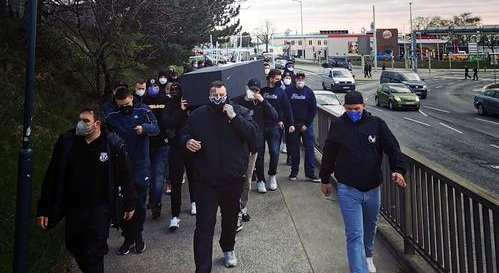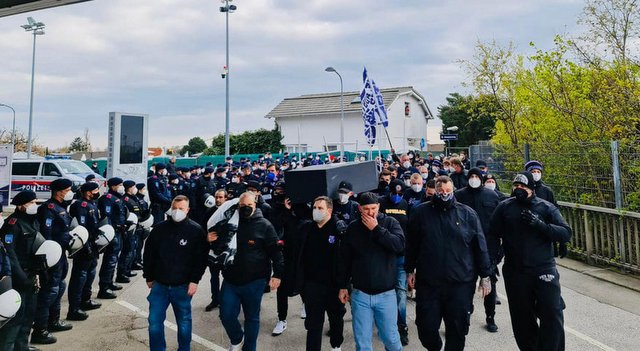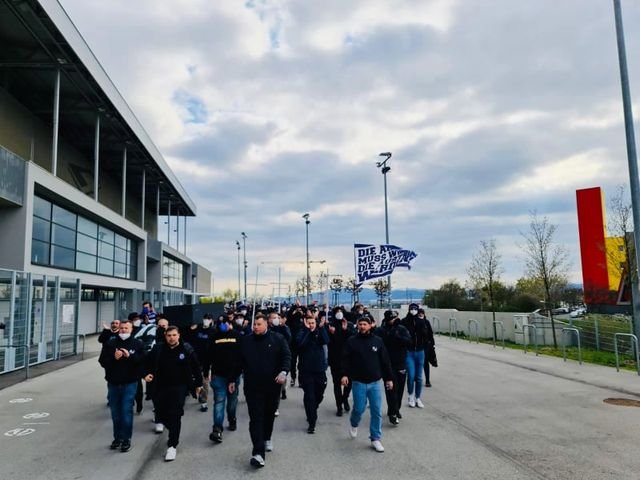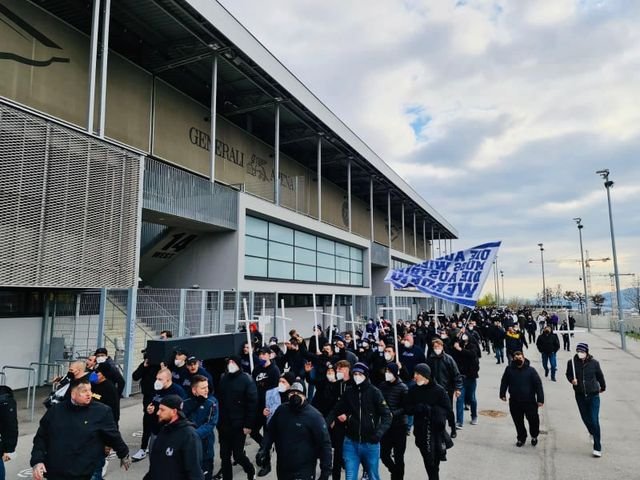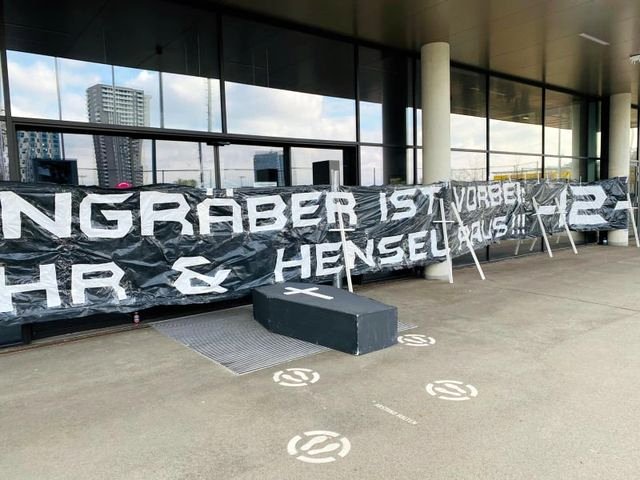 VIDEO: