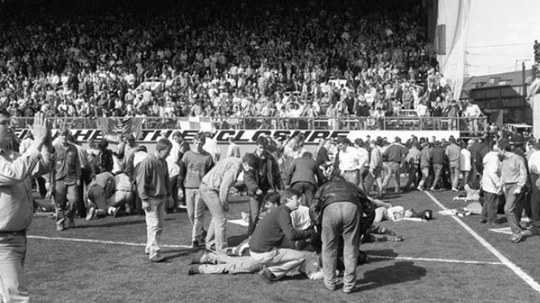 Football is the most popular sport on the planet. More than a billion people compete in the sport on some level, and nearly twice that many watch every year. It is an exciting sport that is extremely competitive and enjoyed across the globe.
The love for the sport can turn into some very shocking and outrageous moments. Shocking moments can also be unexpected ones. Here are five such moments in world history presented by betting24.fi.
A Catastrophe at Hillsborough
The 1989 FA Cup semi-final pitted Liverpool and Nottingham Forest in what was supposed to be an exciting match. However, oversized crowds packed the outside to the stadium, pushing their way inside. 93 people were killed and hundreds were injured as the police were ill-equipped to handle the massive overflow at the contest.
This catastrophe led to a call for major changes in stadium design. This included seating assignments for all spectators, eliminating bleacher seating.
Disaster in the Air
Sometimes, it is not about fans rioting or overcrowding, but can be a different type of disaster. This occurred in 1993 when the plane carrying Zambia's national team crashed into the Atlantic Ocean. Nearly all of the team was killed in the catastrophe, including coaching staff and several officials. It is believed that the plane crash was caused due to pilot error.
The only player to survive was team captain Kalusha Bwayla, who was not on the plane. He put together a group for qualifications and led them all the way to the African Nations Cup where they lost to Nigeria in the finals.
USA Beats England in 1950 World Cup
The United States is very competitive in most international sports, but football has not been one of them. Especially decades ago. This is why it was the shock heard around the world in 1950 when the US defeated England 1-0. The heavily favoured English team did not advance to the next round because of the loss. If it was any consolation, the US team did not advance either.
Revenge to the Extreme
In the 1990 World Cup, Colombia lost to the United States when Andres Escobar provided an own goal that gave the USA the victory. After returning to his native country, he was shot and killed. Many believe that this was retaliation for the mistake made by the Colombian national star. A ridiculous example of passion gone awry.
A Bribery Scandal Exposed
Shocking moments are not created only by fans. Sometimes executives and owners can get caught up in shocking behaviour. In 1993, Marseilles won the European Cup final, defeating AC Milan. However, it was later discovered that players for Valenciennes, the last regular-season opponent Marseilles played, were bribed to throw the contest.
As a result, Marseilles lost their title and were relegated to the lower level. They were also barred from competing in the Champions League for a year.