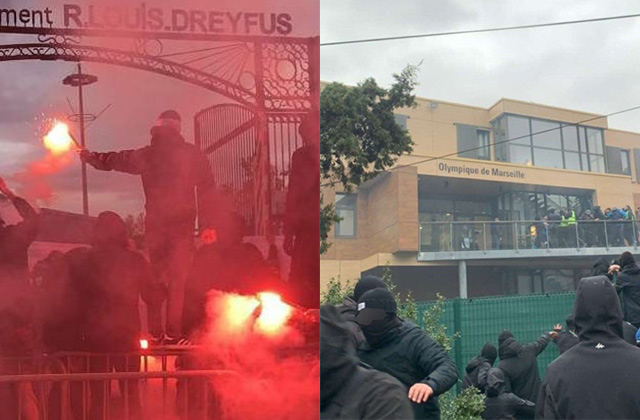 France: Olympique Marseille fans protest 30.01.2021
Marseille's match at home to Rennes in France's Ligue 1 was postponed after violent scenes at their training ground on Saturday.
Local police say that 300 Marseille supporters "violently attacked" officers at the training centre. There were 25 arrests.
Seven police officers were injured.
There have been a number of protests in recent weeks by Marseille fans about the way the club is being run, on and off the pitch. Protests are aginast club chairman Eyraud.
Supporters briefly broke into the training facility on Saturday afternoon, with the side seventh in Ligue 1 after three successive defeats. The match against Rennes was scheduled to take place at 20:00 GMT.