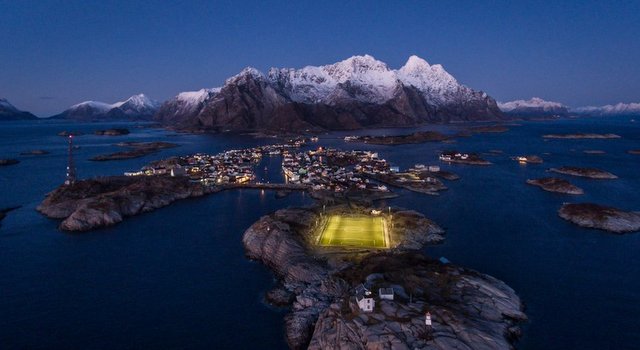 Beautiful surroundings for groundhopping!
In a video created by nordicstadiums.com they ranged the "top 5 most beautiful located stadiums in Lofoten, Norway". We definitely agree with this list and want to share these stadiums with you. Maybe this will be your next trip for groundhopping?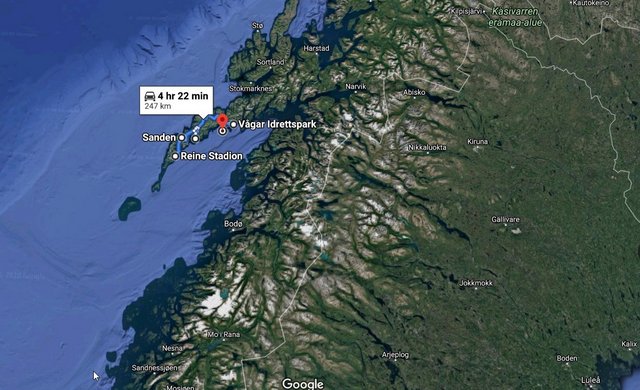 Within 4 hours and 22 minutes you are able to visit all 5 stadiums by car!
Lofoten is located in the far north of the Norwegian coast, approximately 169 km inside the Artic Circle. With peak mountains and open sea, it is the perfect spot for any football pitch.
Unfortunately football in Lofoten is only on an amateur level of Norwegian football.
5. Ballstad Stadium:
Team: Ballstad UIL.
As most of the stadiums in north of Norway, the pitch is made of Artificial turf (plastic) and this stadium opened in 2008.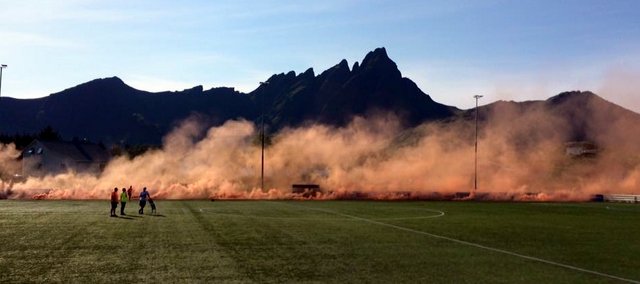 4.Kabelvåg Stadium:
Team: Kabelvåg IL.
In the recent year it was built an indoor arena near this pitch.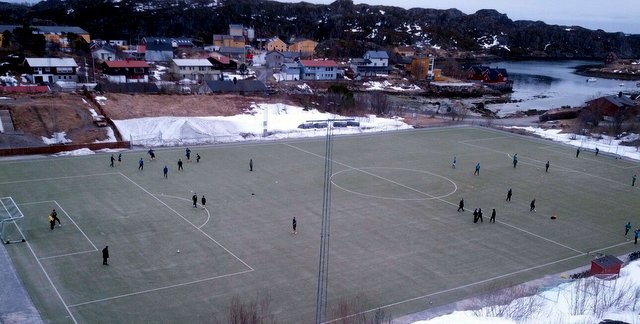 3.Ramberg Stadium:
Team: Flakstad IL.
This place is most famous for its beautiful beach named Rambergstranda. This beach will mind you of any beach in The Mediterranean Sea, but taking a swim is cold!
If you are fit for a walk, try to reach the top of Moltinden with its 696 meters above sea level.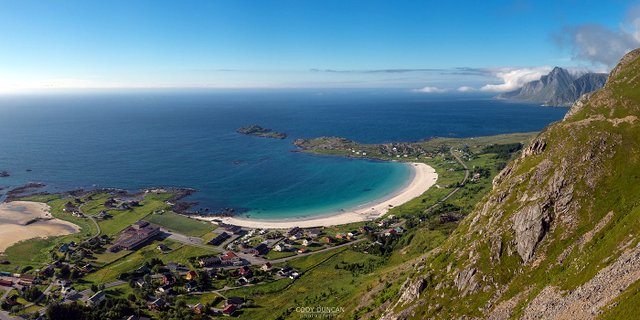 2.Henningsvær Stadium:
Team: Henningsvær IL.
This small village is worth a visit! Take a walk in the harbor and and walk out to Henningsvær Stadium. You should also try to climb the steep mountain Festvågtind. From there you can watch all over Henningsvær.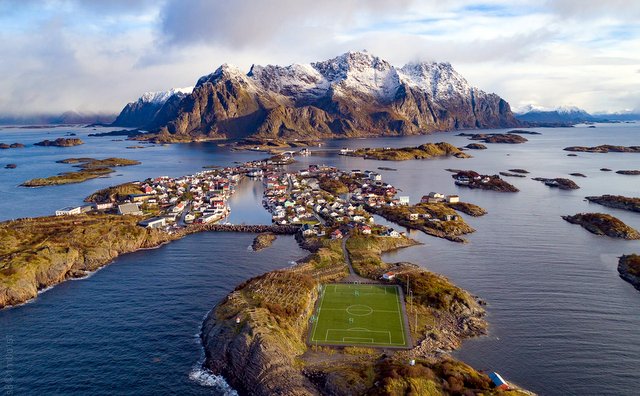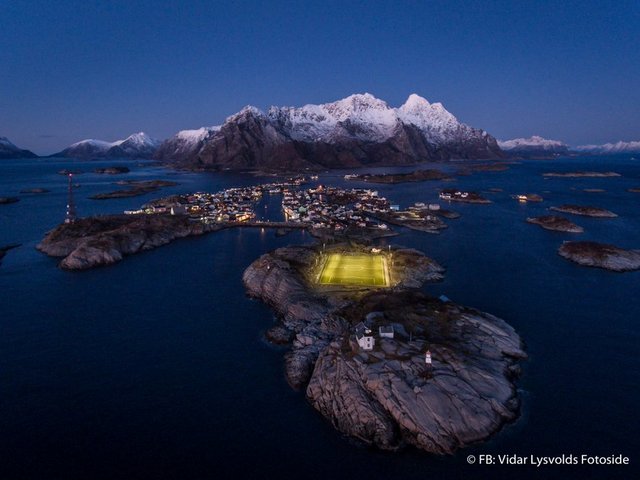 1.Reine Stadium:
Team: Reine IL.
Spectacular surroundings in Reine! We also highly recommend to walk up Reinebringen mountain, one of the most popular hiking routes in Norway. From 448 meter above sea level you will be able to watch Reine Stadium as well.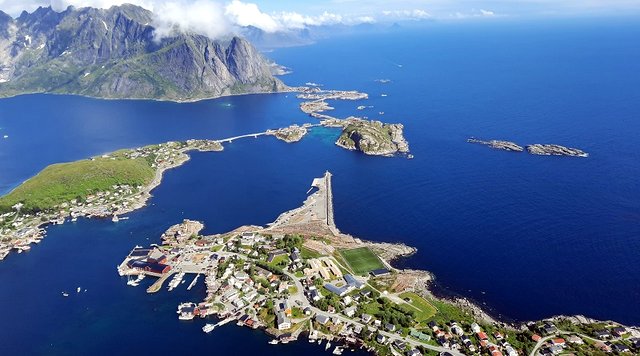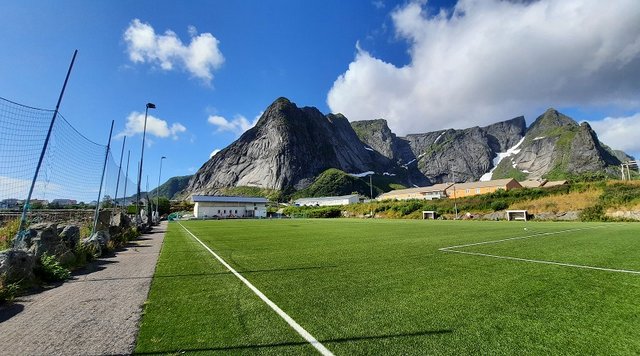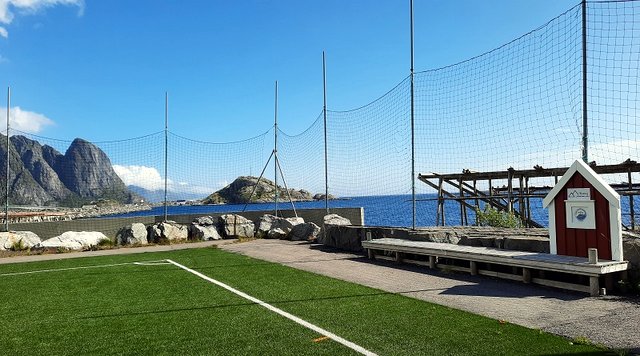 VIDEO:
You can also check one of these galleries on our Facebook page:
This is football - Hilarious away away stands - Football Stadiums.
Source: www.nordicstadiums.com