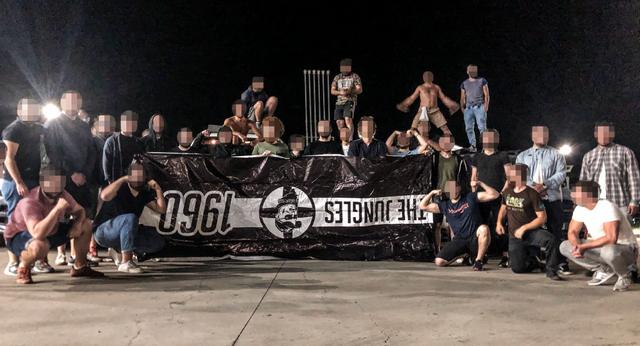 Georgia: Stolen banner
In Georgia stadiums are closed for supporters due to corona virus, despite the fact that country is one of the best countires in Europe in fight against Covid-19.
The story begins in 2013 when Torpedo stole Dinamo's banner from old group named Gladiators (nowadays they are not active anymore but new generation, new group Elita stole the banner from Torpedo) on the away match in Samtredia (15 mins way from Kutaisi). After this, Dinamo had many tries to take revenge on Torpedo but because of lot of things there were just clashes and almost all of them won Dinamo. From these clashes Dinamo was taking only shirts of Torpedo and they were not as valuable as banner.
Despite the closed stadium Elita Dinamo Tbilisi decided to travel to Kutaisi for some actions. Several people arrived in the city the day before the match to check situation around stadium. At night some lads of Torpedo hang on some banners on fences, they drank beer and after several hours they left the stadium. On the morning Dinamo 3 lads ran into the stadium took main banner of the Jungles (Torpedo Kutaisi) and left the local area quickly.
Finally, Elita got main banner of rivals, they (30 people) still arrived in Kutaisi, but Torpedo did not show up. 12 July is anniversary day of Elita Dinamo Tbilisi, that's why this day was twice important for Elita. So after anniversary gift, many looses and runs by Torpedo there is no more questions in Georgia to understand who is #1 in the country.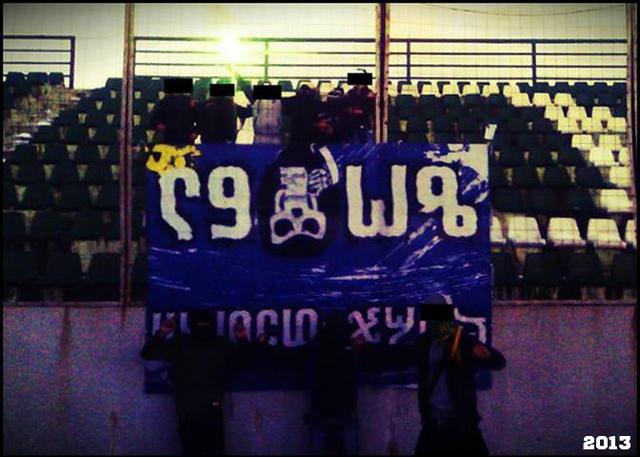 (Torpedo with Dinamo banner back in 2013)
Match day: