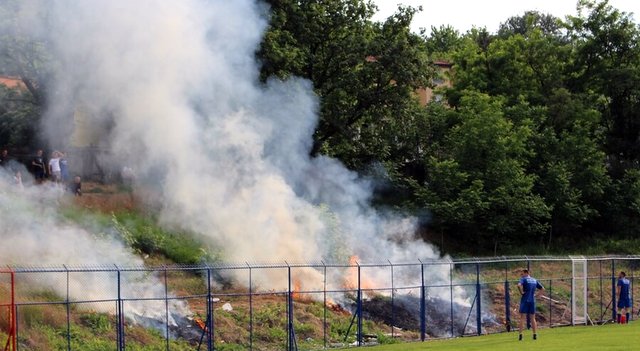 Serbia: Pyroshow went wrong...
Last month there was a match between FK Beograd Karaburma and Mladog Proletera in the capital of Serbia.
The group "Devils", ultras group founded in 2003 and support FK Belgrade, made a pyroshow which resulted in a small bush fire. After a while the players successfully extinguished the fire and the match could continue.
The home team won 9:2.
FK Beograd got a strong history back to 1929. They played several seasons in Second League of FR Yugoslavia in the 90's. But in July 2012 this club failed to renew its registration.
Photos: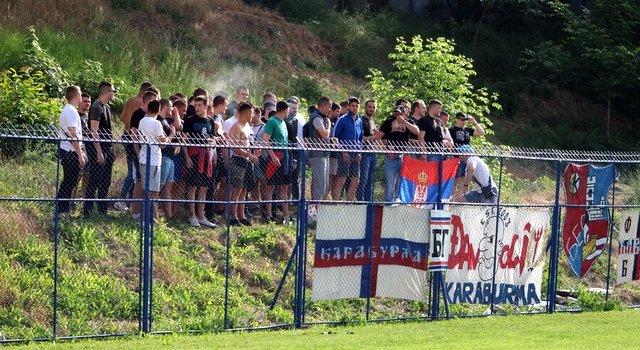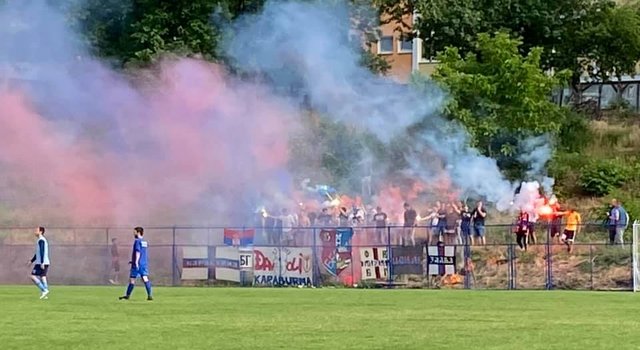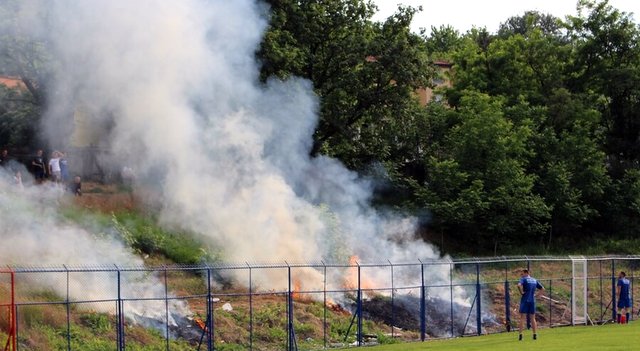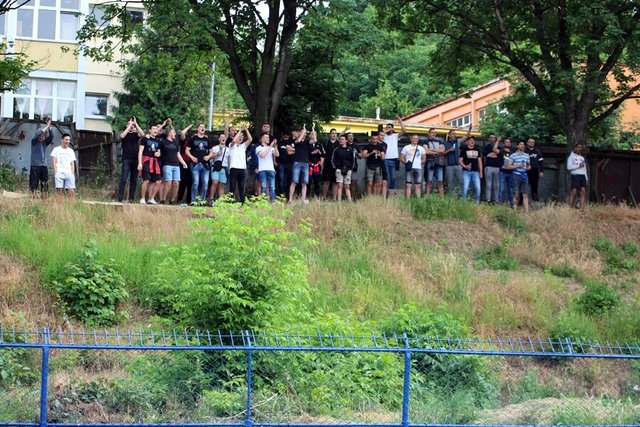 47-year-old goalkeeper Milan Kalinić with t-shirt of Devils.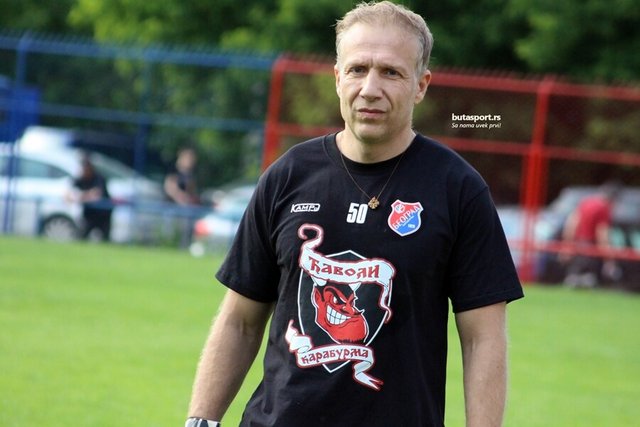 VIDEOS:
Source: www.butasport.rs