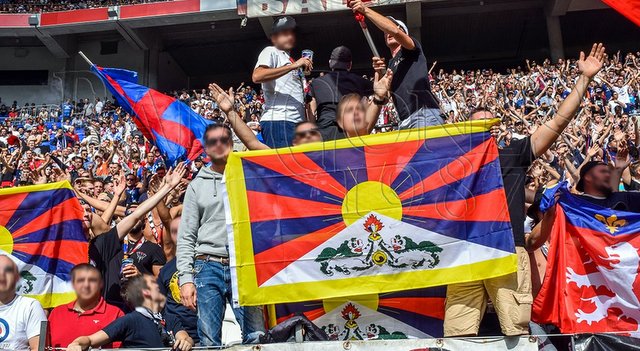 France: Match was broadcast live on Chinese TV!
Bad Gones, one of the main groups of Lyon, expressed their frustration towards a 1.30pm kick-off against Nantes that was aimed to promoting French football in Asia, and especially in China. The French Football Federation (LFP) gave this match an early kick-off to attract more Chinese fans live on Chinese TV.
When players entered the pitch there was a huge card display showing the Tibetan flag, and many fans had Tibetan flags hanging in front of the ultras sector.
Tibet is governed as an autonomous region in Chine, with the Tibetan government in exile. It's been an international conflict for a long time and Beijing reacts angrily to any suggestions that the Himalayan territory should be independent.
Brigade Loire, the away fans, seemed to enjoy their away trip with barbecue outside the stadium before kick-off.
The distance from Nantes to Lyon is 685 km!
Bad Gones (Lyon):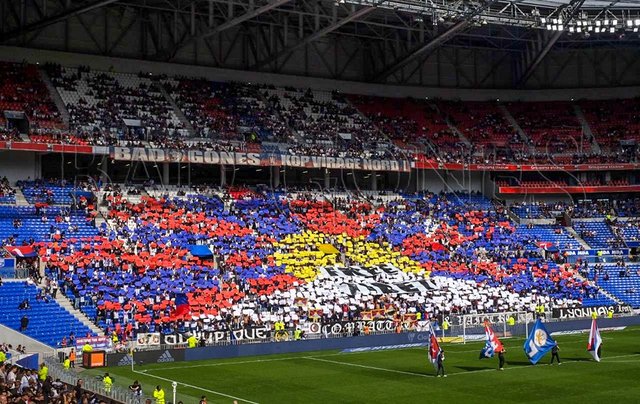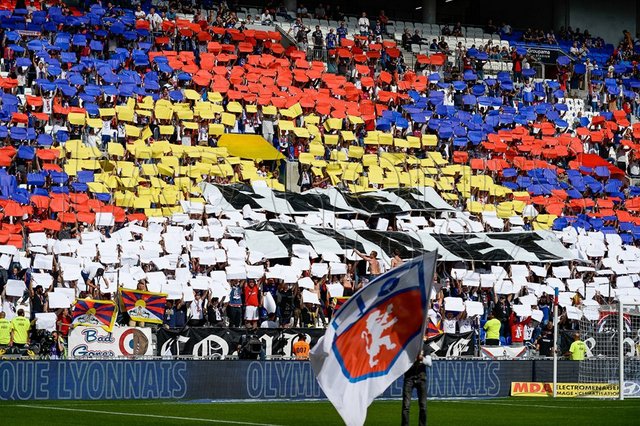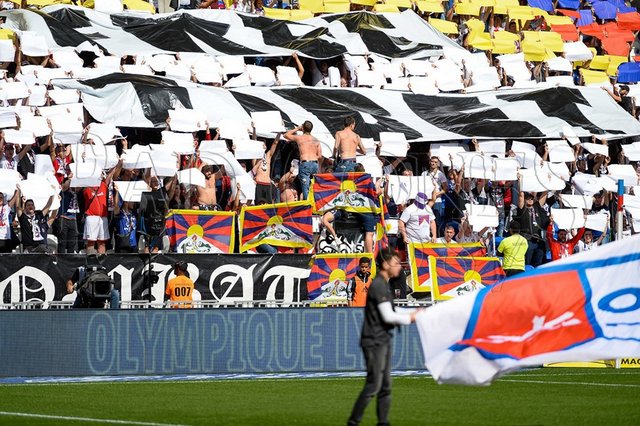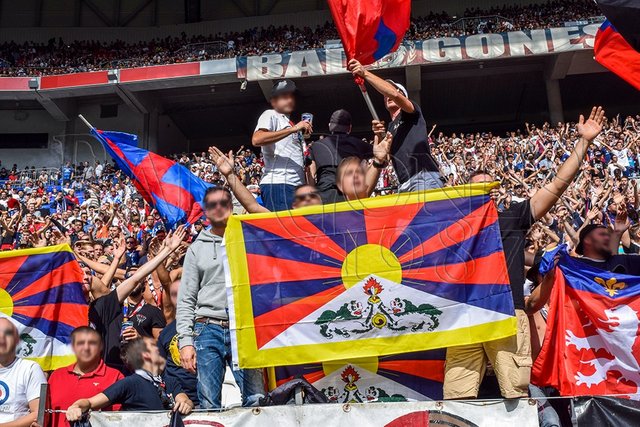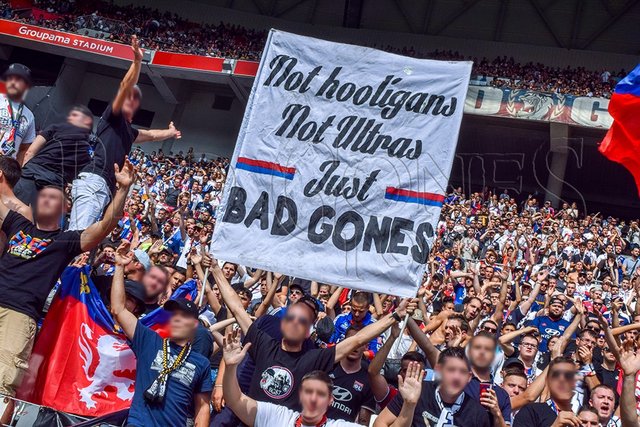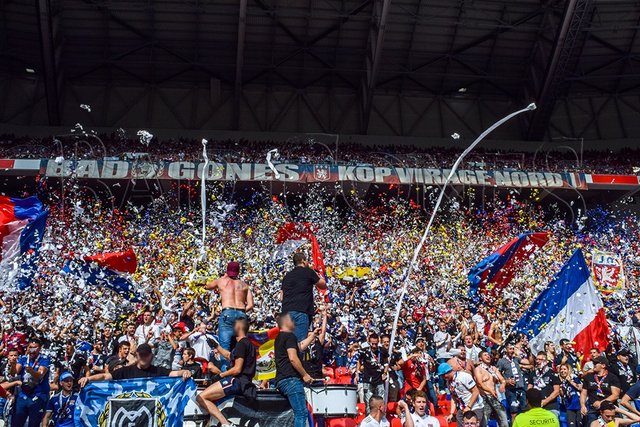 Virage Sud (Lyon):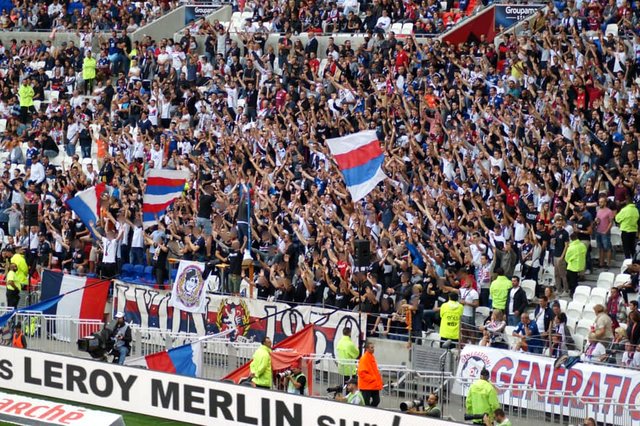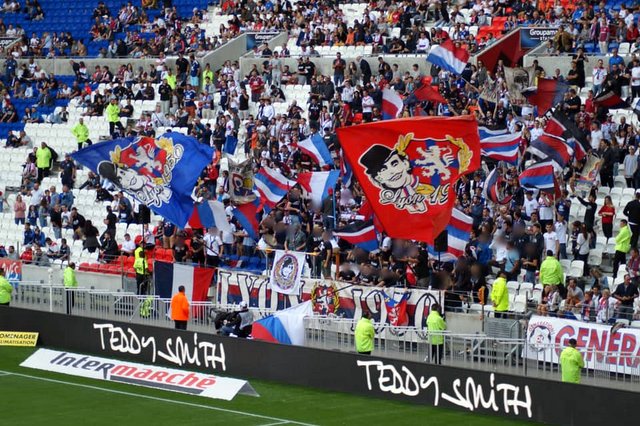 Nantes: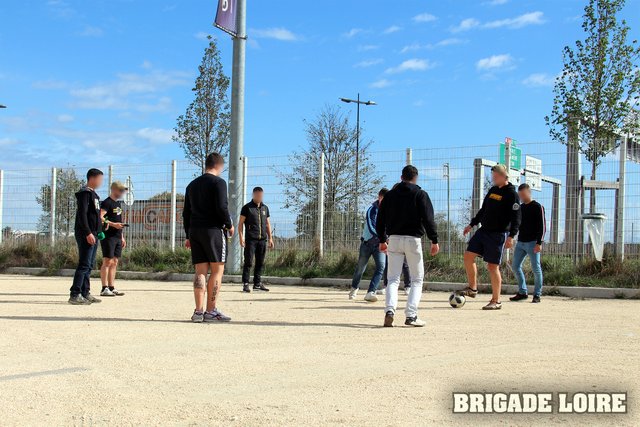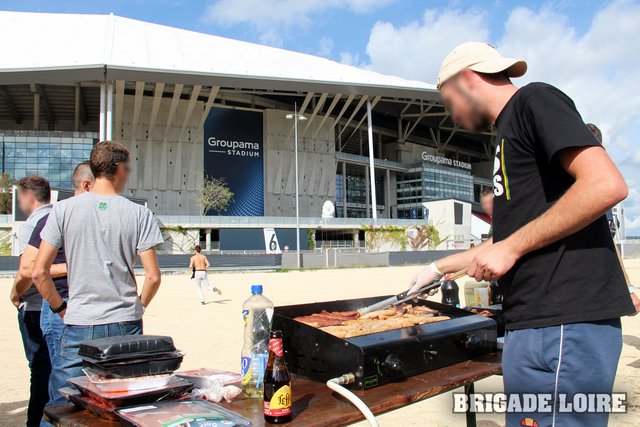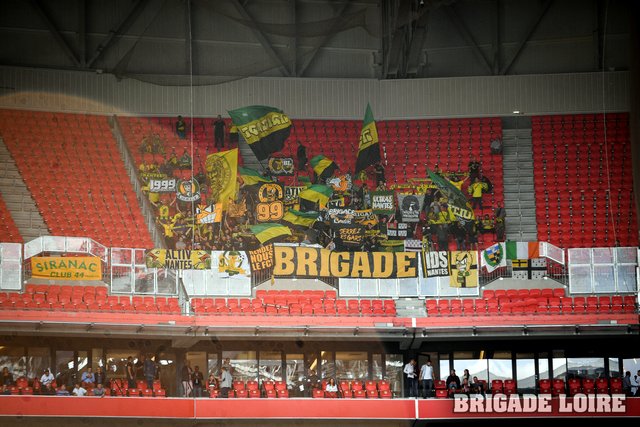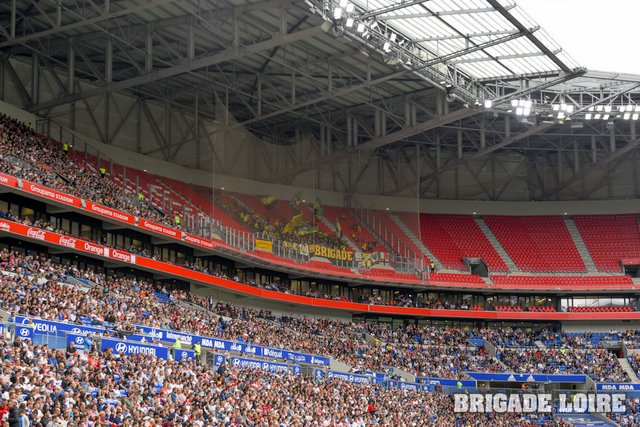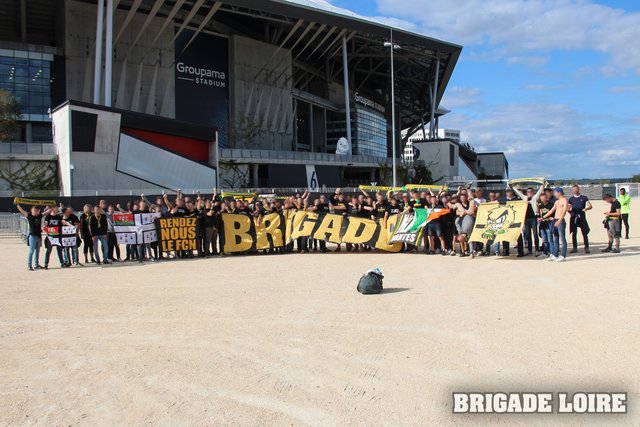 Source: bg87officiel , 1950officiel , brigadeloire.fr