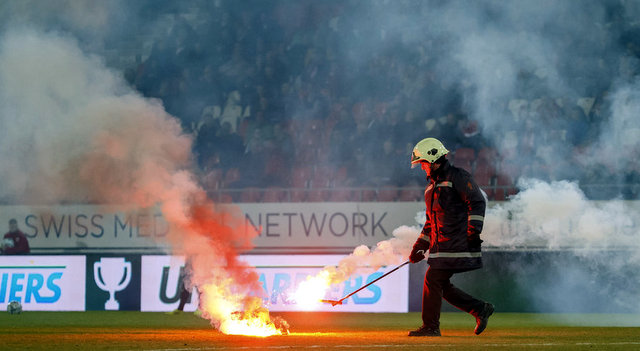 Switzerland: Match suspended due to pyro.
Referee had to suspend the match between Sion and Grasshopper at Saturday in Switzerland.
Angry fans of Grasshopper Club Zürich pelted the pitch with pyrotechnics as a protest against the club management and the poor results this season. At the moment Grasshopper is ranked last in the top League of Switzerland.
Few days ago again Thun the fans of Grasshopper left their ultras sector empty: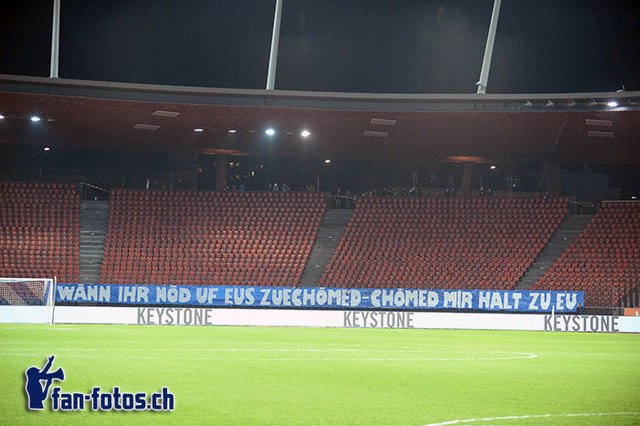 Sion: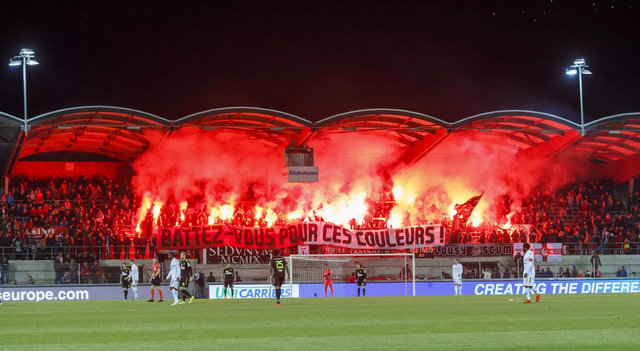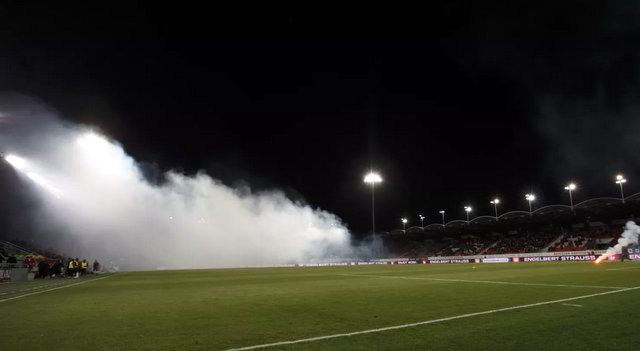 Grasshopper: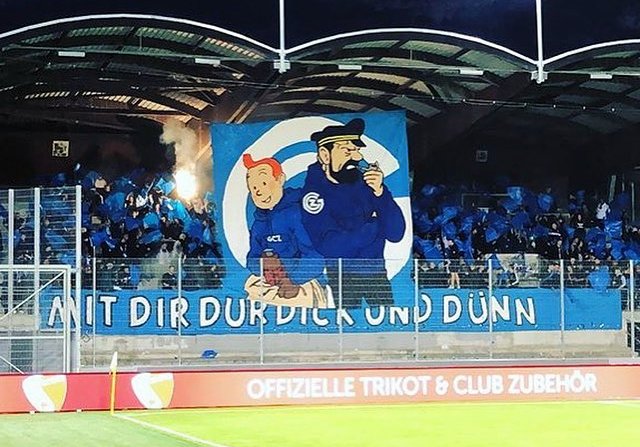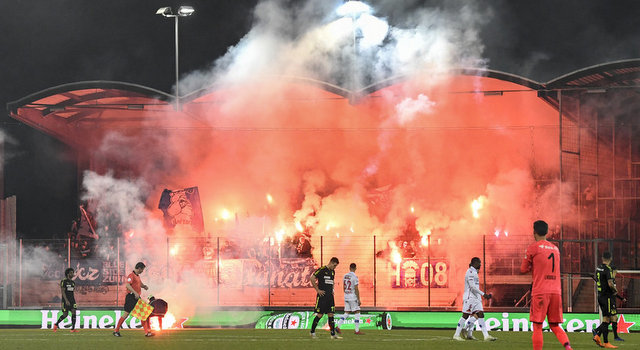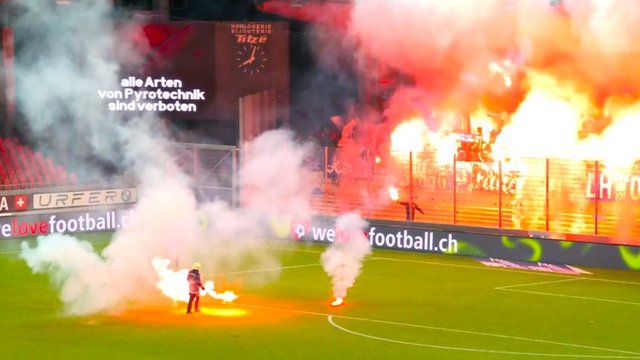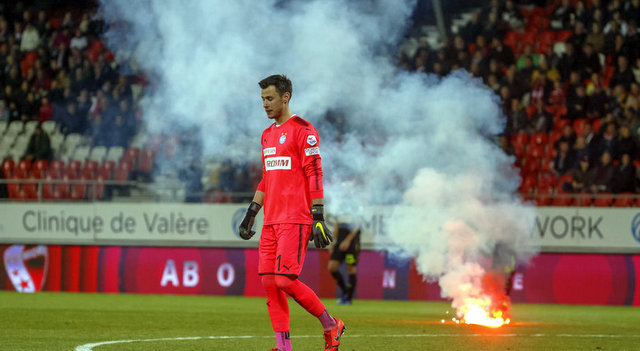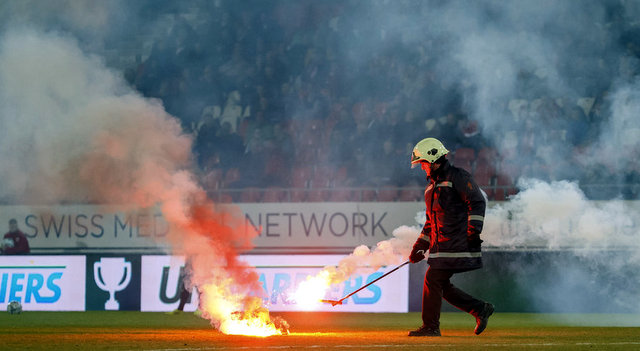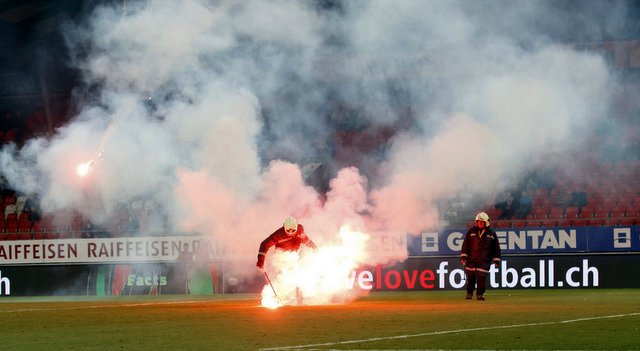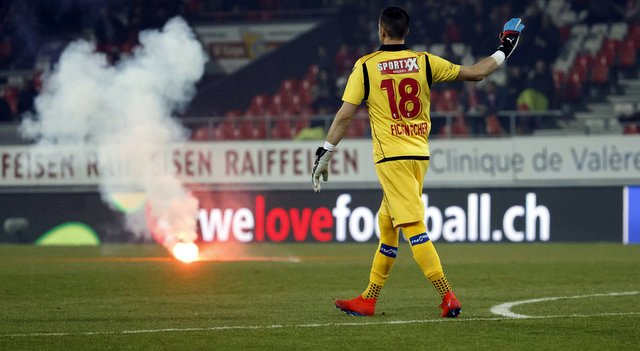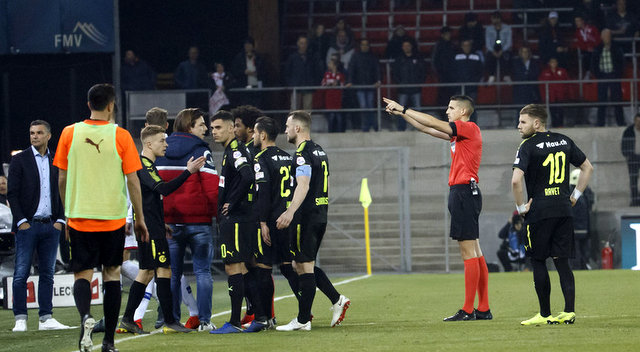 VIDEO: