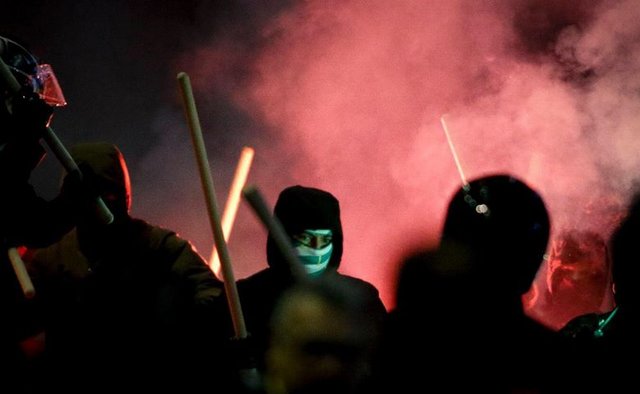 Greece: Gate 13 Panathinaikos attacked Gate 7 Olympiacos.
Shocking scenes during waterpolo match in Greece today.
Gate 13 (Panathnaikos) suddenly arrived at the waterpolo arena and attack their rivals from Gate 7 (Olympiacos) with sticks. Several people is reported injured.
This is an answer to Gate 7 who earlier recently attacked some fans of Panathinaikos in Athens.
UPDATE: Members of Gate 7 claim they were not on the match and there were only regular Olympiacos fans.
Photos/Video: