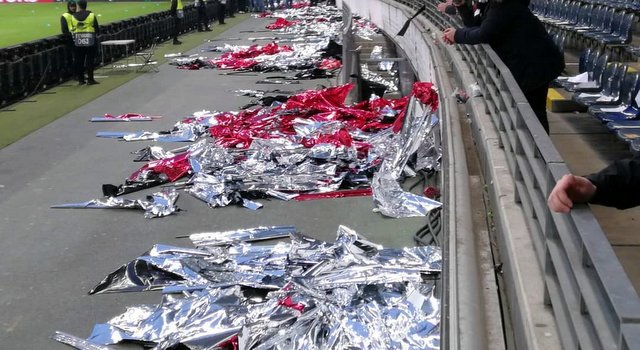 News: Police removed choreography before kick-off!
Short time before kick-off between Eintracht Frankfurt and Shakhtar Donetsk the police confiscated one text banner against interior and sports minister Peter Beuth.
In recent time Beuth said fans who use pyrotechnics in stadiums should face prison-time and we believe the banner was related to this saying.
As a result of this the Frankfurt ultras cancelled their 48 000 seat choreography prepared and payed by the supporters of Eintracht Frankfurt. Just before kick-off all the flags were removed from the seats by the home fans.
Earlier today there was an organized fight between hooligans of Eintracht and Shakhtar. 10 vs 7 lads, victory to the Germans.
During the match Frankfurt fans sprayed a new banner against Peter Beuth with the simple text "fuck dich Beuth".
Photos: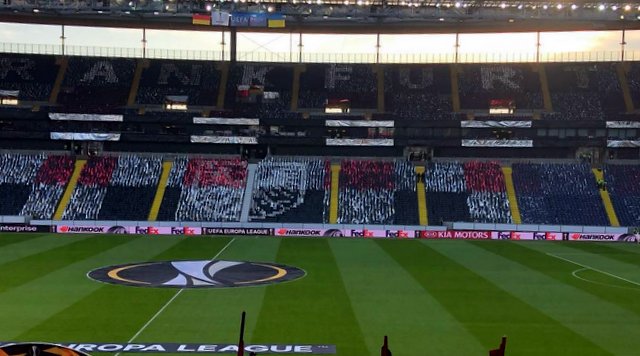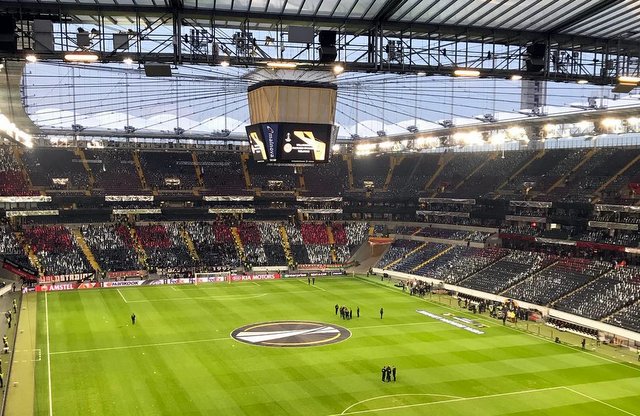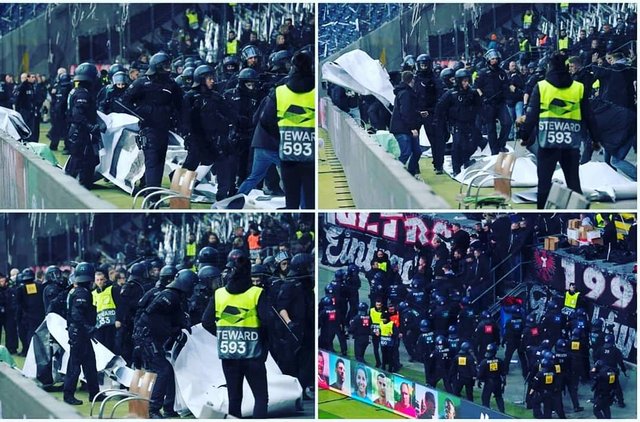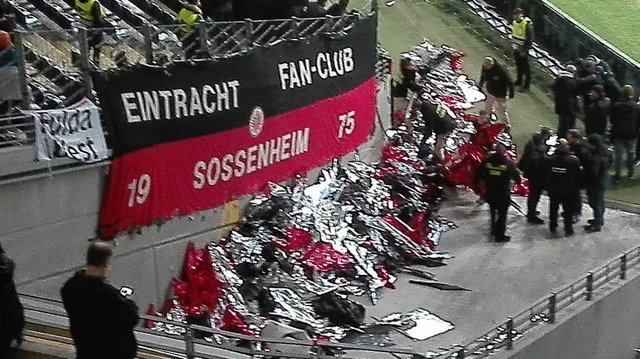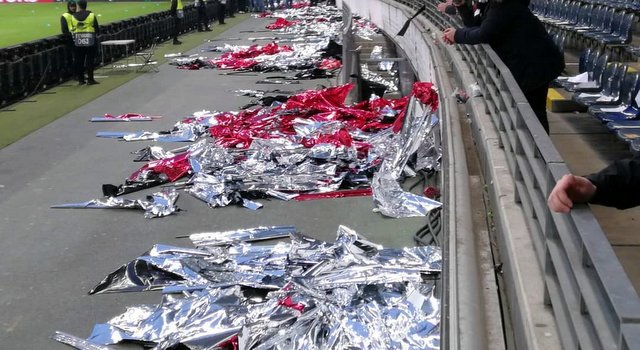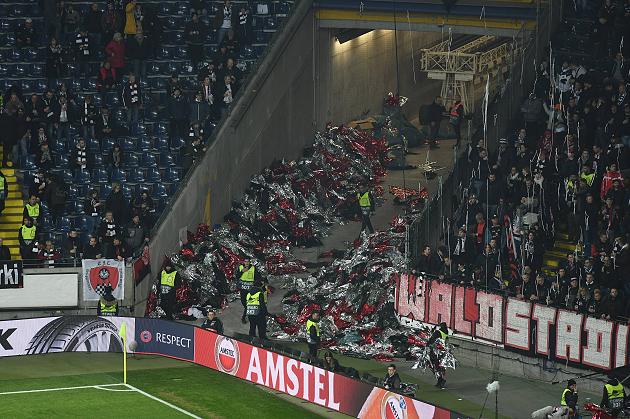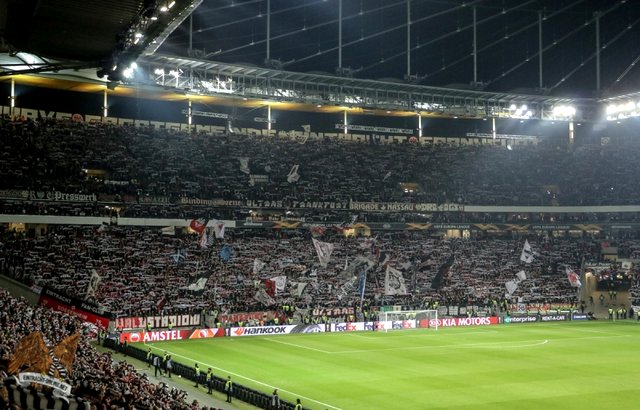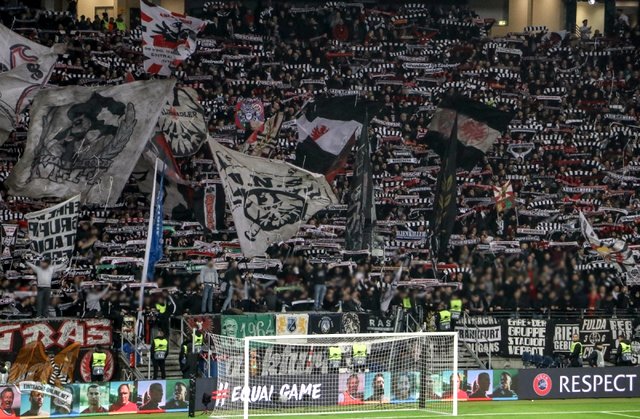 During the match this "banner" were displayed towards Peter Beuth: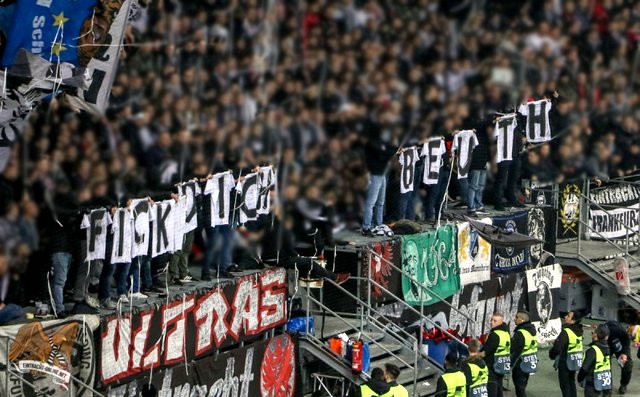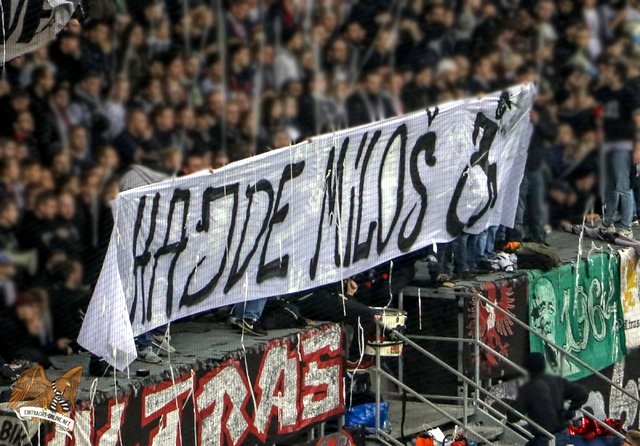 After final-time: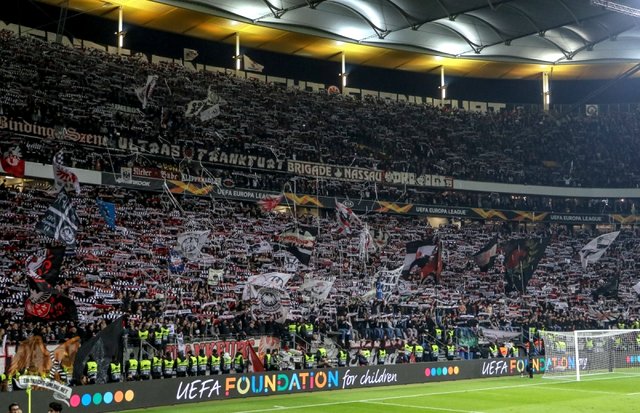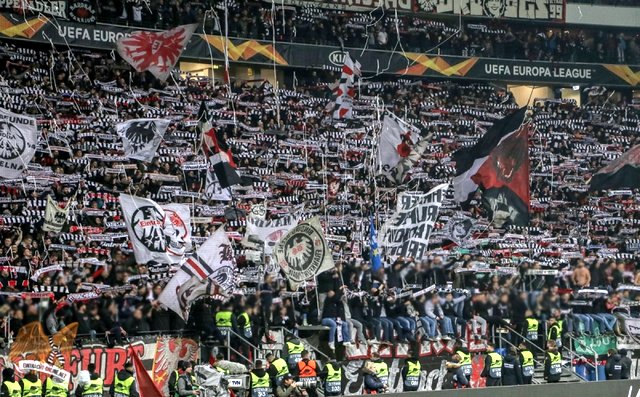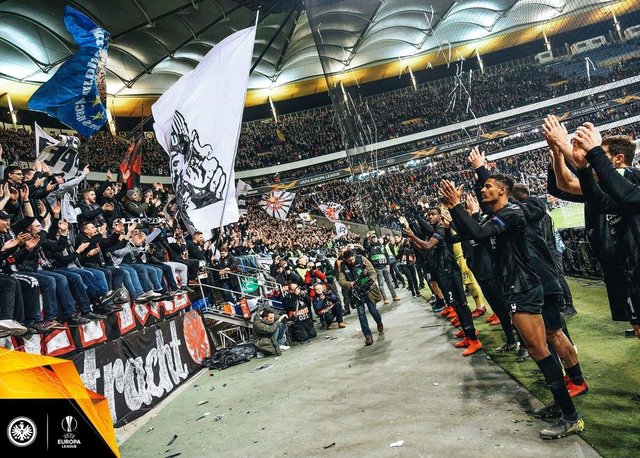 Ukrainian fans: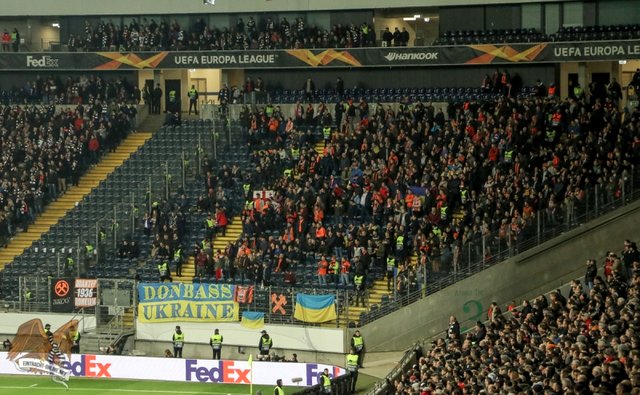 VIDEO:
Visit our forum for the latest news from Europa League!