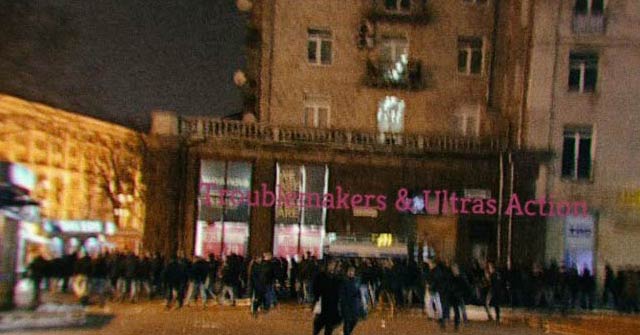 Europa League: Big fight in Kyiv, Ukraine
Big fight in Kyiv last night between Dynamo Kyiv and Eintracht Frankfurt.
The Germans are playing Shakhtar in Kharkiv, 500km from Kyiv, yet they went to the Ukrainian capital to have some fun last night and fun they had.
A mix mob of 3 Dynamo Kyiv groups attacked Frankfurt lads and a nice 5 minutes clean hands fight followed.
The Germans hold their ground good, but eventually were scattered at the end and some of them run, making Dynamo claim it's their victory. We can only admire both mobs for the good action!
>>more from UEL in our forum HERE.