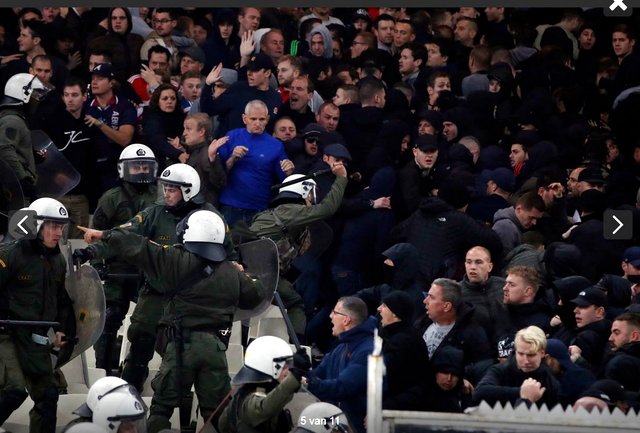 Champions League: Crazy scenes in Athens!
Monday night in Athens there was a big clash between fans of the local team AEK Athens and visiting fans from Holland + friends (Ajax, Panathinaikos and Cracovia).
Both sides, geared up with wooden sticks and molotov cocktails, searched for each others in the city center. Big clash occurred when they met with a lot of pyro and molotov cocktails being thrown.
After a while riot police got control on the situation.
Tuesday at the stadium hooligans of AEK decided to continue the fight. They attacked the away sector with flares and at least one molotov cocktail. Angry Ajax fans were then chased back by the riot cops and several fans got beaten.
As you can see in the video below, the local cops didn't seem to care much about the aggression by AEK hooligans inside the stadium.
Photos:
Ajax, Panathinaikos and Cracovia Krakow together Monday evening.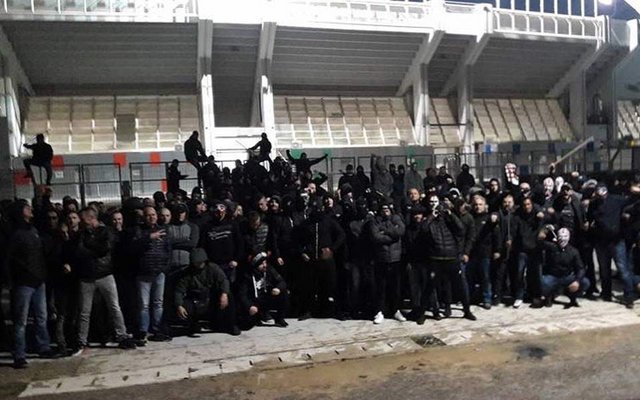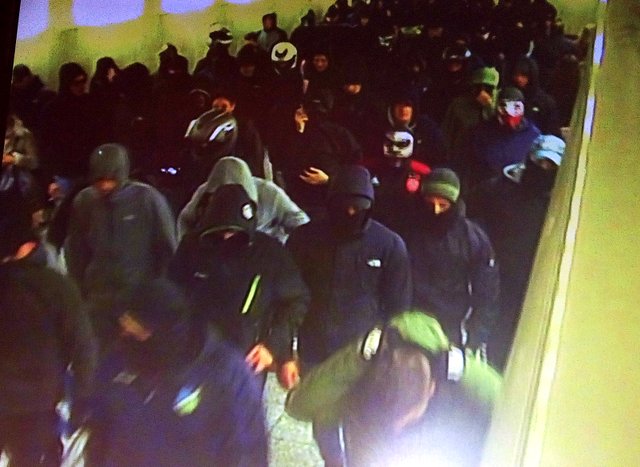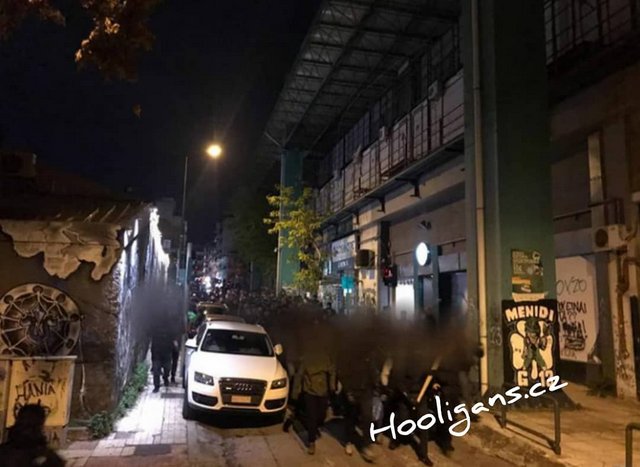 AEK Athens Monday evening.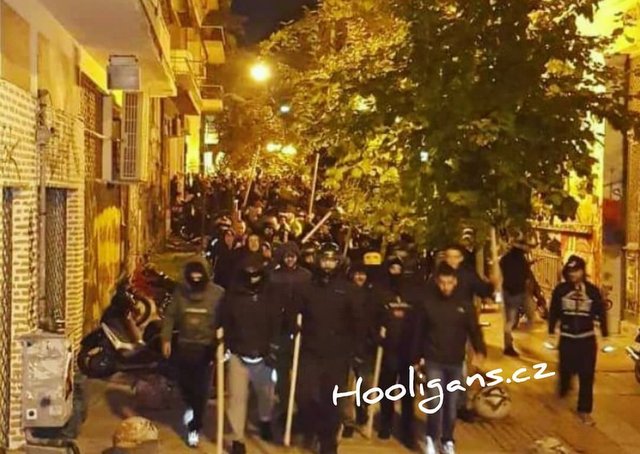 Big fight between AEK Athens vs Ajax, Pao and Cracovia.
Match Tuesday: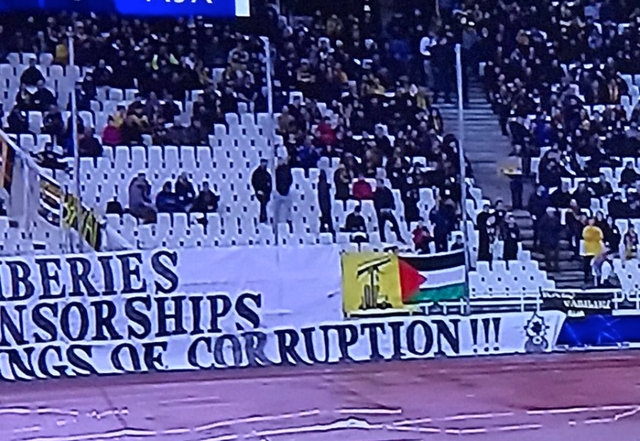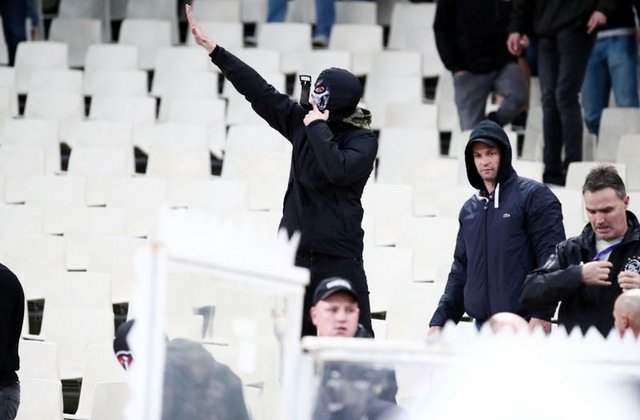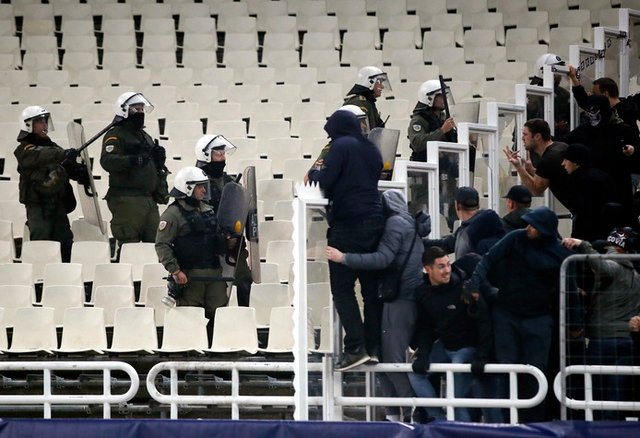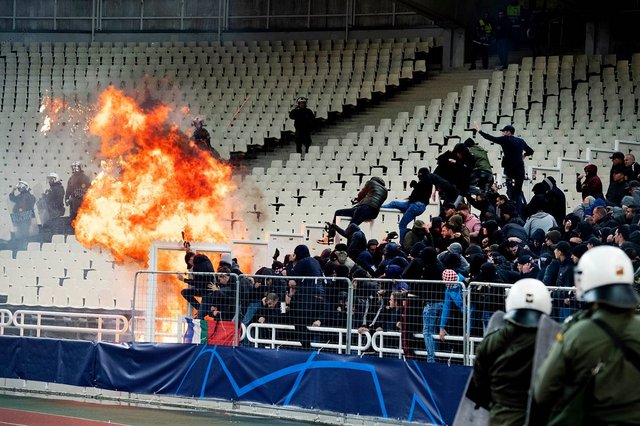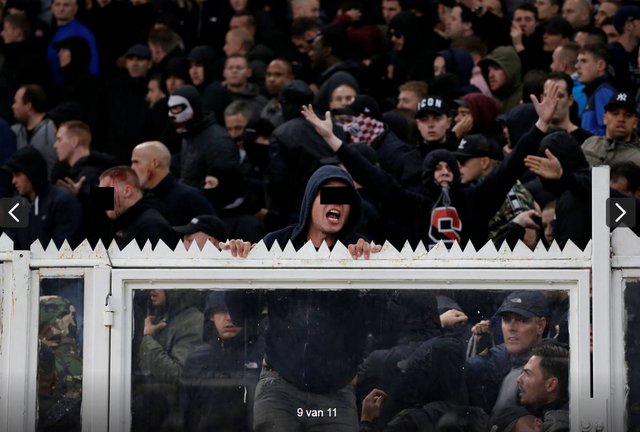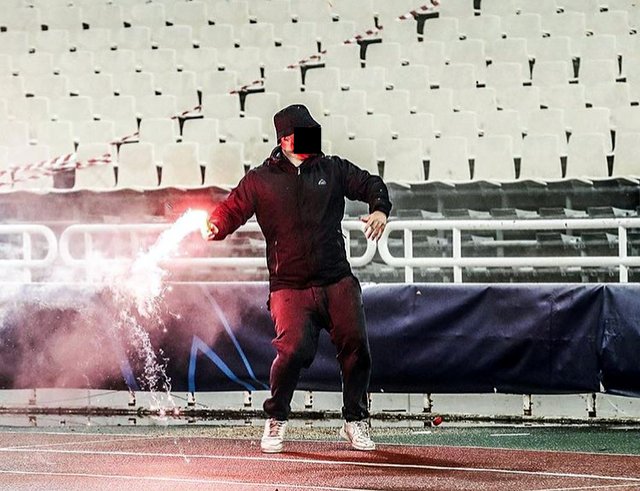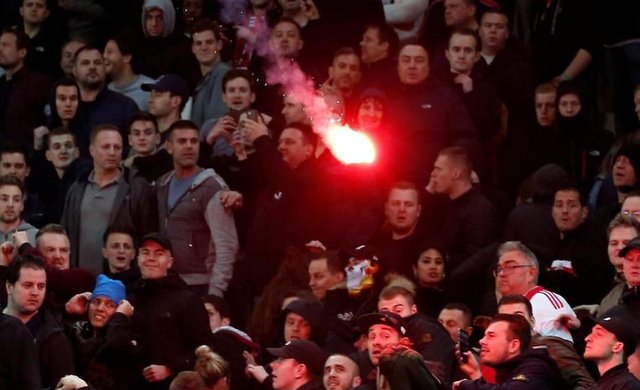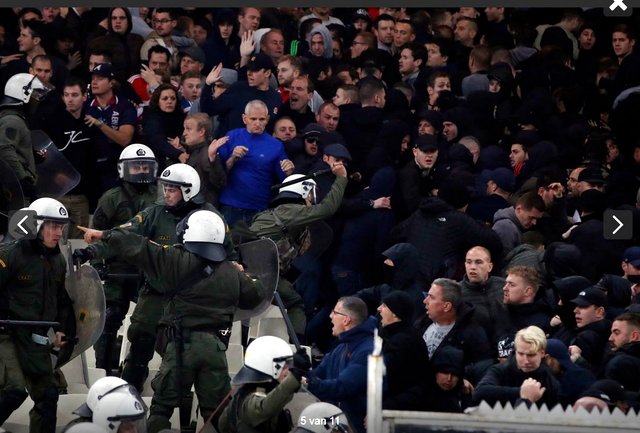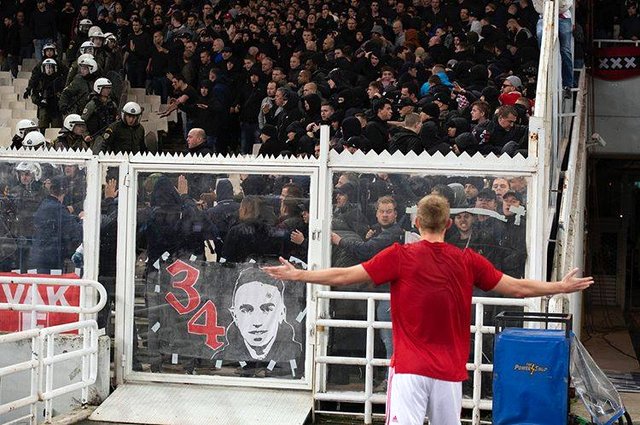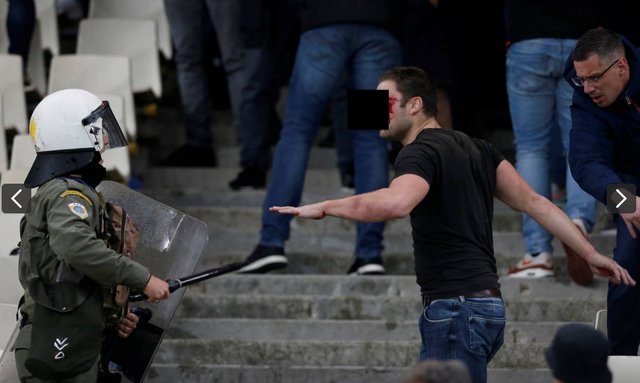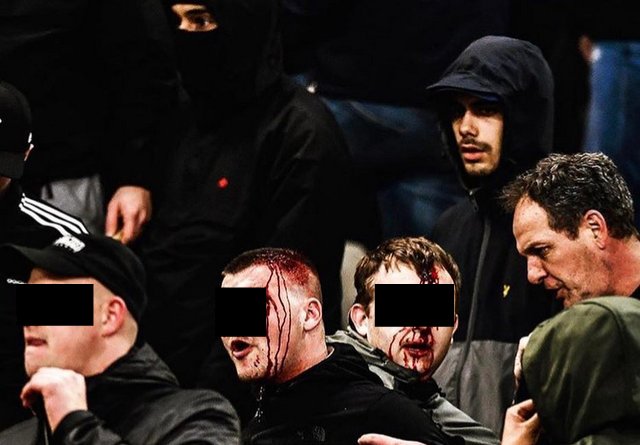 VIDEOS: