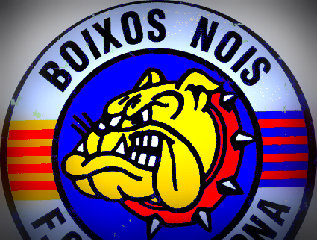 Spain: Boixos Nois with revenge against Bukaneros.
Hooligans of Barcelona, Boixos Nois, finally made their revenge against lads from Bukaneros (Roya Vallecano) this month.
A few years ago members of Bukaneros, hooligans of Royca Vallecano, made a trip to Barcelona. At that time they were playing against the second team of Barcelona and they decided to make a move against one pub which belongs to Boixos Nois.
Around 100 lads gathered near the pub and quickly attacked one group of youth members of Boixos that had gathered at the pub. Bukaneros outnumbered Boixos in that fight and won the fight. After the fight Bukaneros decided to fled Barcelona before the game started and went back to Madrid. Probably because they wanted to avoid trouble with the local cops, or because they didn't want to face the old members of Boixos Nois. What ever reason they had, it was clearly an surprising move to attack Boixos Nois in their own city!
Boixos Nois is one of the oldest groups in Spain. The group was founded in 1981 and despite being banner from Barca's matches, they still exists on the streets as a strong group.
Since that fight everyone has expected Boixos to make an revenge against Bukaneros. That that's exactly what happen 3rd of November this year.
Boixos Nois gathered around 100 members and moved to Madrid. They managed to avoid the cops until they reached Vallecas, the suburb of Bukaneros. Once in Vallecas, they attacked the pub which belongs to Bukaneris.
The local fans were probably expecting something and had a lot of people ready to fight back.
In the video above you can see Boixos on the right retreating, and Bukaneros on the left. This was filmed after Boixos attacked.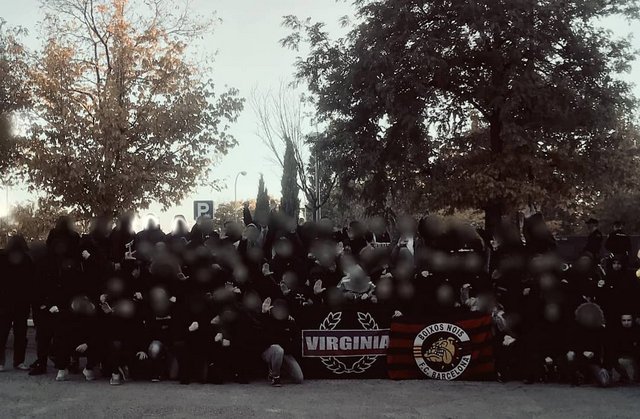 More fights in Spain
Two more fights took recently place in Spain.
Curva Sur (Hércules Alicante) attacked Barricada Albinegra (Castellon) near the stadium before the match.
Second incident was Badajoz Hooligans who attacked Black and White Army's Pub (Cartagena).
Visit our forum for more news!