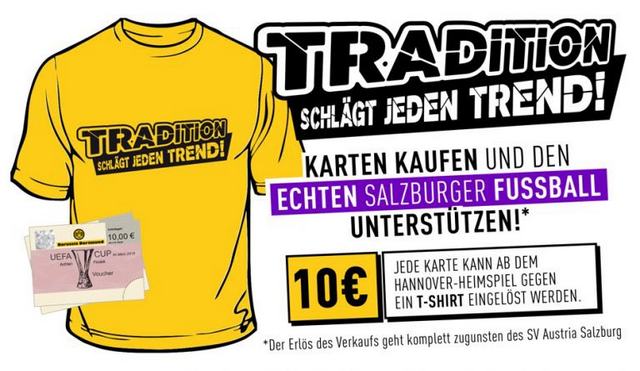 Dortmund fans against modern football!
Borussia Dortmund's fans will not travel to the Europa League fixtures against FC Red Bull Salzburg.
Dortmund's fans cant accept existence of fake modern clubs like Red Bull Salzburg and Red Bull Leipzig. Instead of traveling and paying tickets to Red Bull they will organize action under slogan "Tradition beats every trend!" where they will sell symbolic tickets and t-shirts.
All money collected in this action will be donated to the real football club in Salzuburg - Austria!
As you probably know, Red Bull bought Austria Salzburg back in 2005, renamed, changed colors and delete club's history. Fans couldn't accept this fake new club and decide to start new club with old name and logo from bottom league.
Borussia Dortmund plays their first fixture against Salzburg on the 8th of March while their game against Leipzig is on March 3rd.
AGAINST MODERN FOOTBALL!
Big respect to Borussia fans!