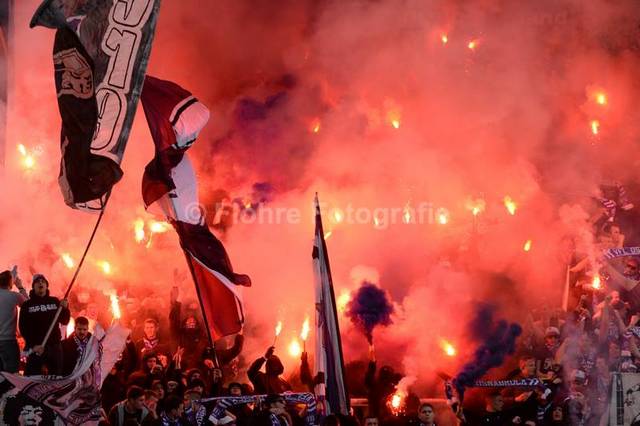 Germany: Violet Ultra Crew big pyro show on away match!
The "Violet Ultra Crew" organized an own special train for their away game in Regensburg (nearly 600 km one way) which was sold out after one week with 1000 people. All in all there were round about 1200 VfL Osnabrück Fans in Regensburg.

At the beginning of the game, every away fan had the same scarf and a big scarf was hanging in front of the away sector. At the beginning of the second half, the Osnabrücker showed a big pyroshow with around 40 flares and some smoke and strobos.

And all that happend in the 3rd Divison in Germany. Osnabrück won the game with 2:1.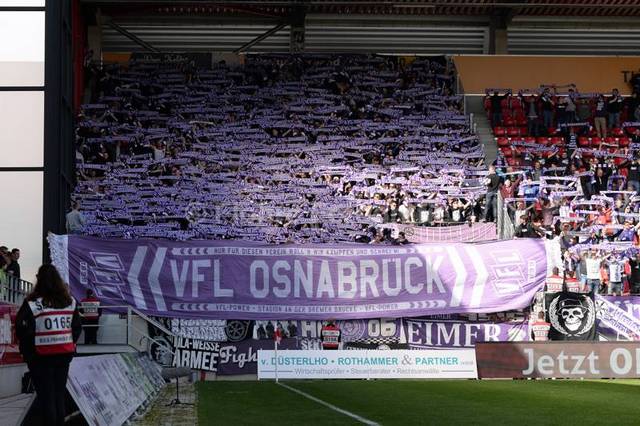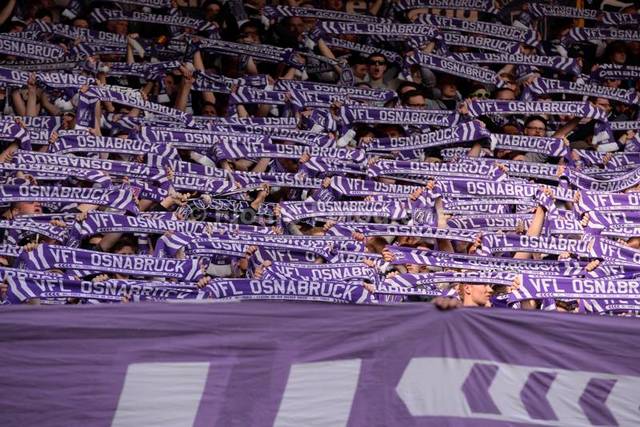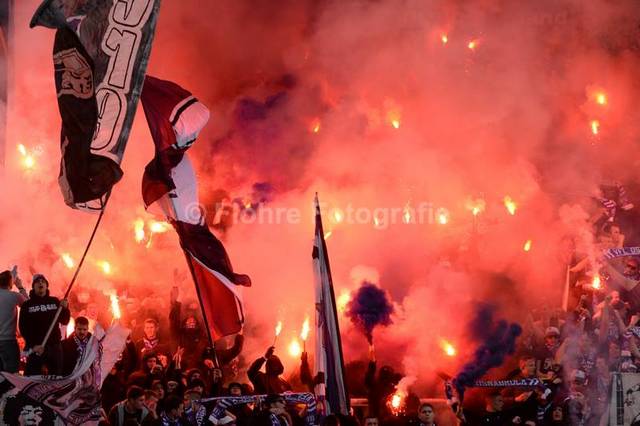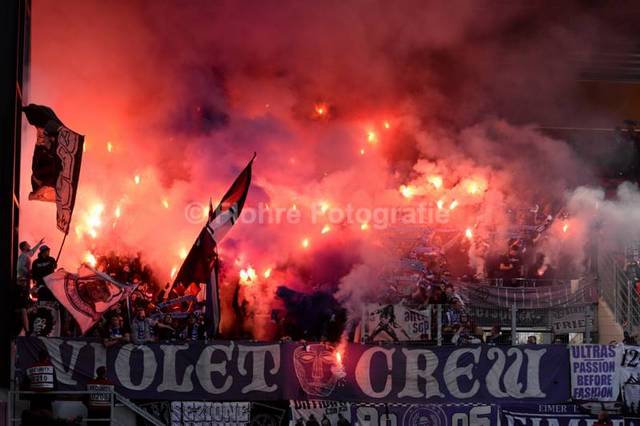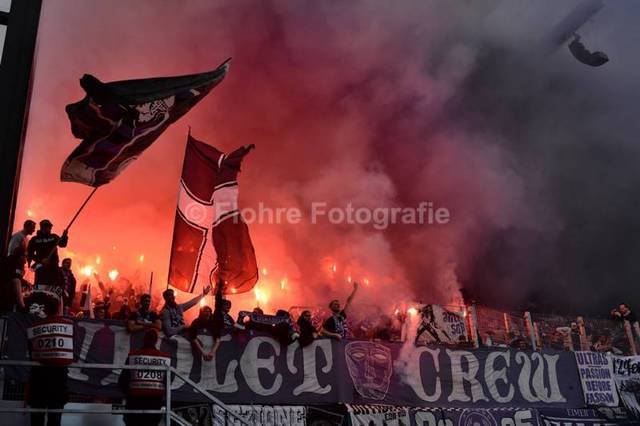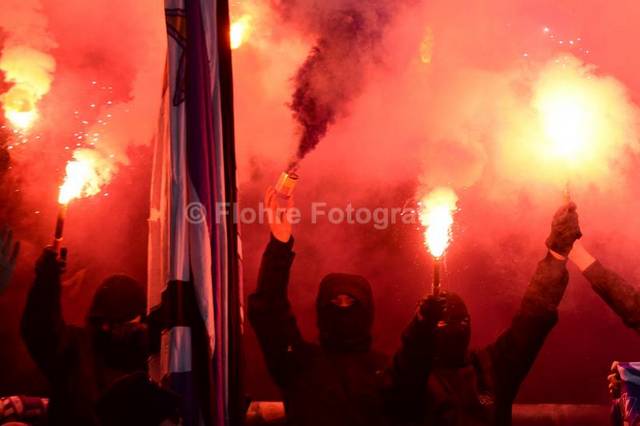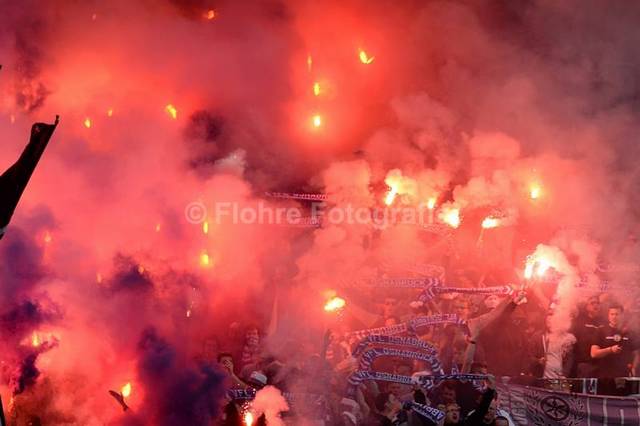 VIDEOS:
Source: Flohre Fotografie