Football Is Life is a paperback book by Shaun Duffy.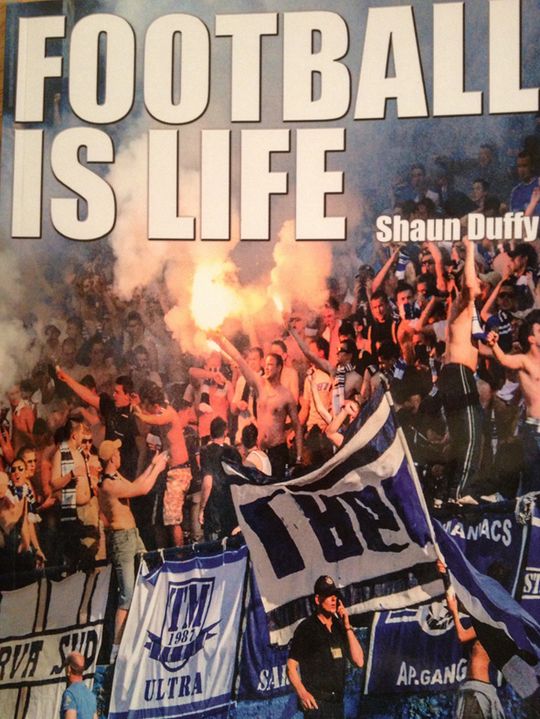 Football Is Life is a paperback book by Shaun Duffy.

Disillusioned with the current state of modern British football, with its Premier League and money driven clubs, Shaun Duffy wants to get back amongst the old-school football supporters and so he travels to matches in mainland Europe.

Football is Life is a compelling journey into spectator extremism through the prism of football rivalry.

From Belgrade to Paris via Amsterdam, Chorzow, Lisbon, Bucharest, Sarajevo and Budapest, this book chronicles the dedication of some of Europe's most hard-core supporters' groups whose fanaticism transcends the beautiful game and whose erratic behaviour, to the modern-day supporter, borders insanity.

The author experiences life on the terraces with hard-core fans whose unwavering devotion takes the art of supporting a team to the highest level of dedication.

It's a world where supporters form themselves into small armies, displaying flags, letting off flares and smoke pots and, not uncommonly, indulging in violence.

They, too, dislike the financial pressures put on clubs in the modern game, meaning that corruption can still flourish and clubs' fortunes wax and wane.
Price of the book is £10.95.
CLICK HERE and find our more about this great book.