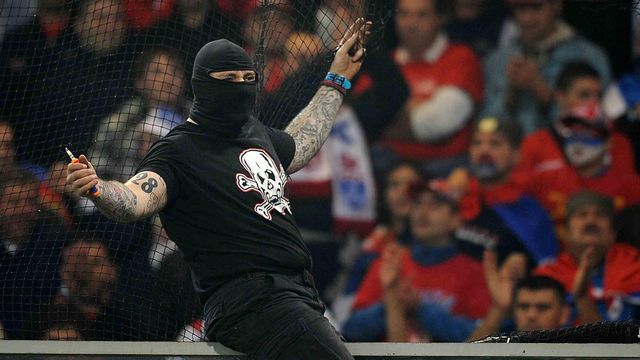 Compilation from riots before, during and after Italy - Serbia (12.10.2010).
Short information:
- Goal keeper for Serbia didn't want to play this match. Got insulted/attacked by supporters because he left from Crvena Zvezda to Partizan.
- Old coach for Serbia, Radomir Antic, got fired from his job because of miss-agreement with president of the Serbian Football Federation. He was liked by the supporters.
- Some trouble before match, smaller riot during match and lot of trouble after match.
- Guy on fence got arrested by Italian cops, after hiding inside a bus.
- Police brutality after the match, check out movie.
- Match was canceled.
- 16 people sent to hospital, 17 supporters arrested.
Pictures & videos from the match: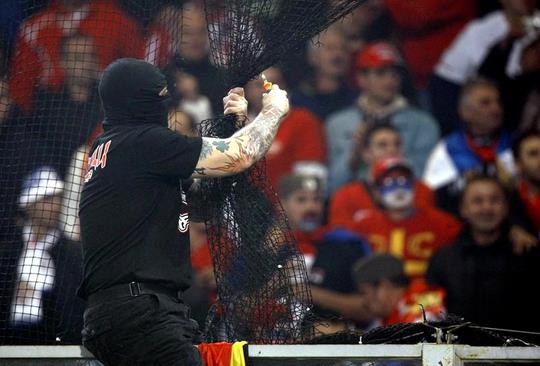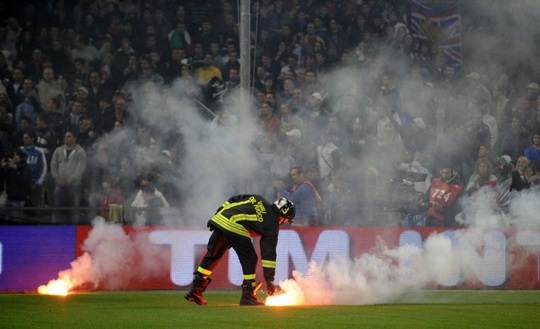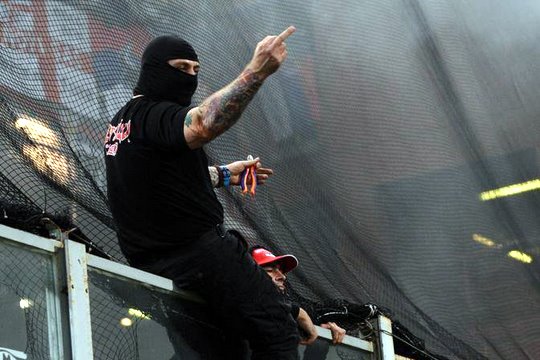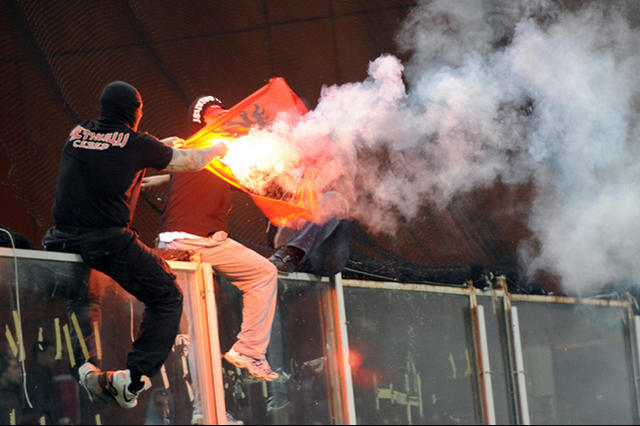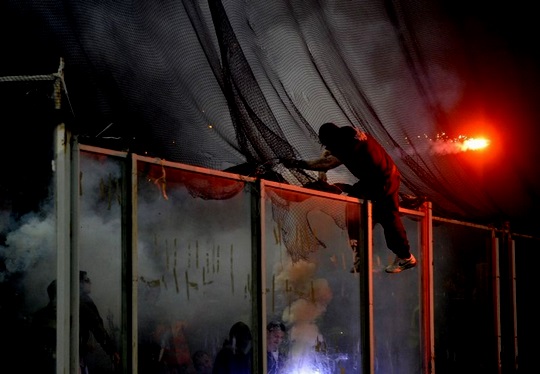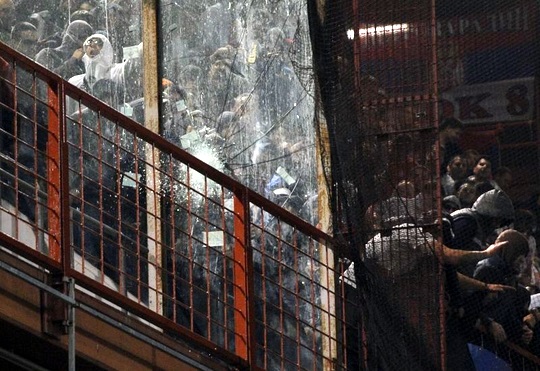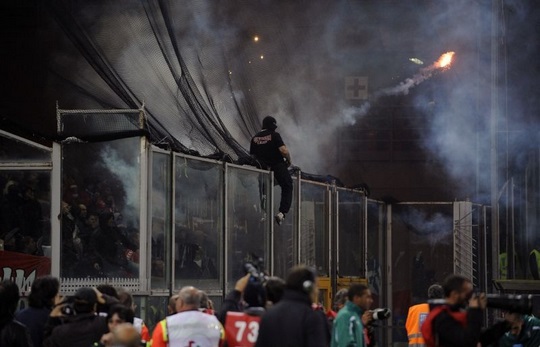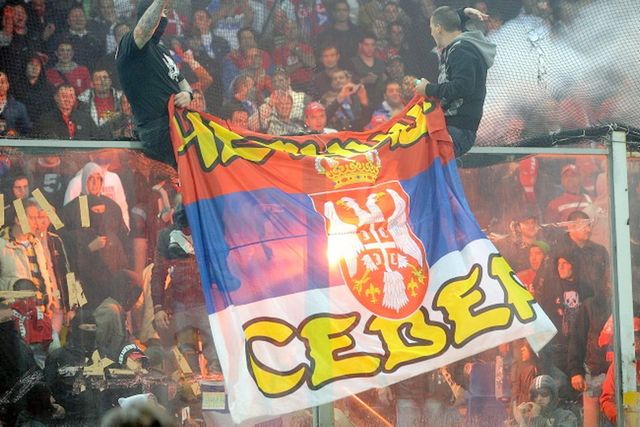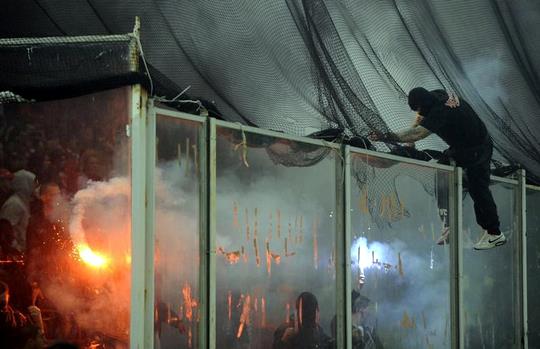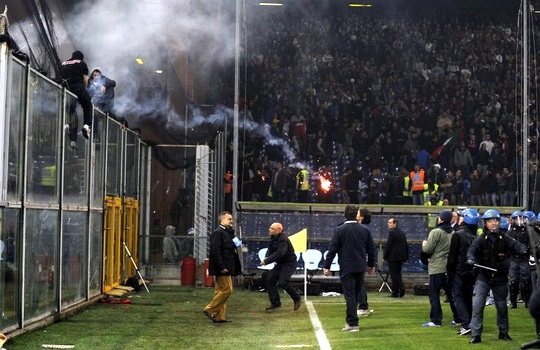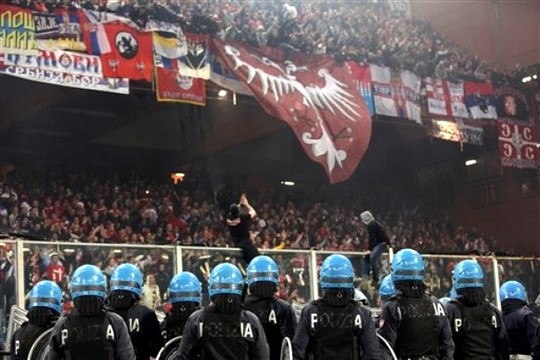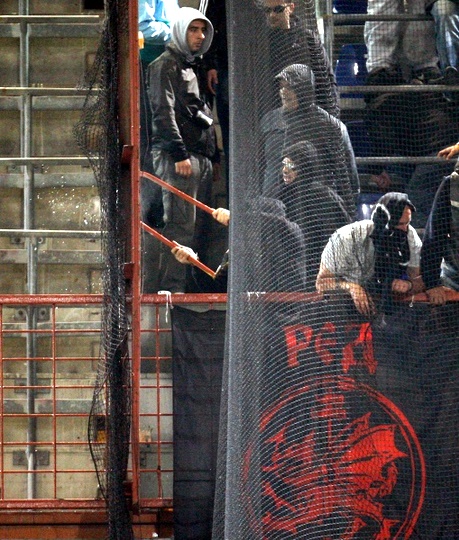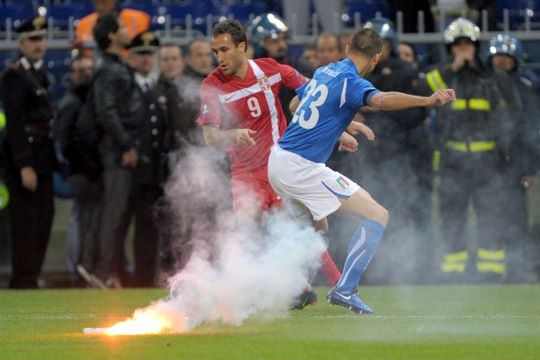 Photos & videos before and after match: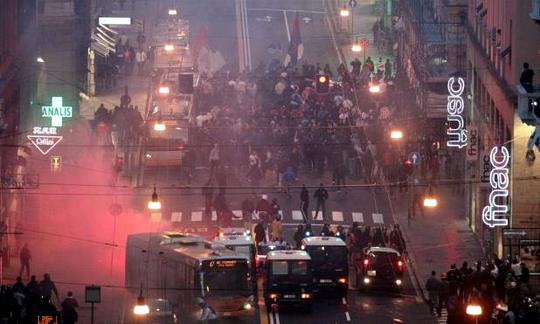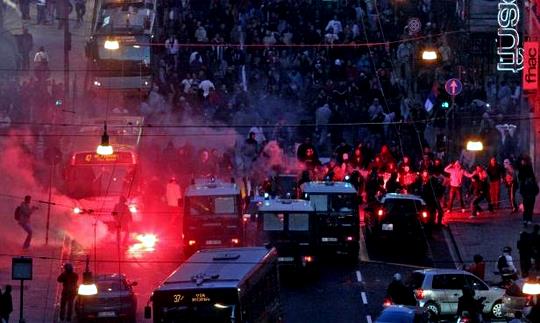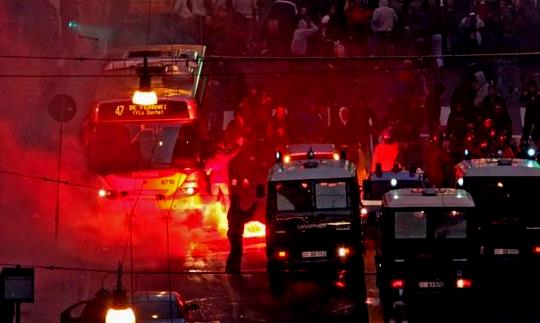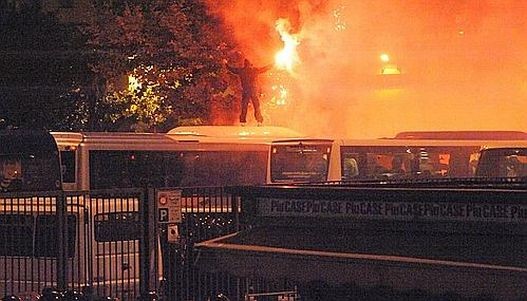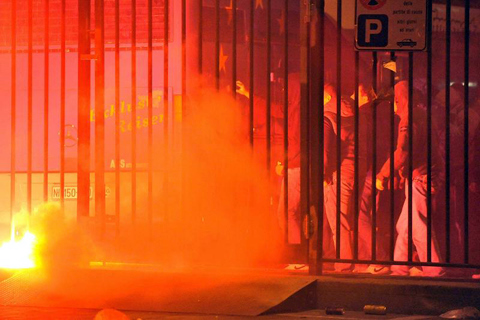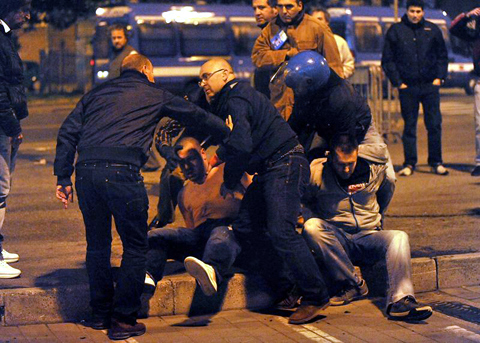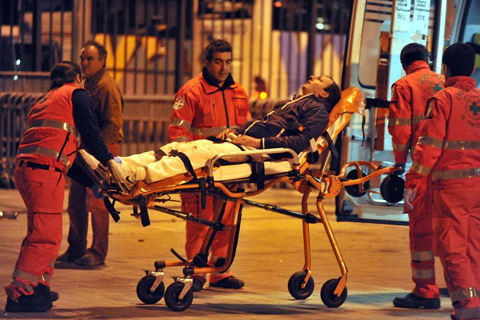 VIDEOS: