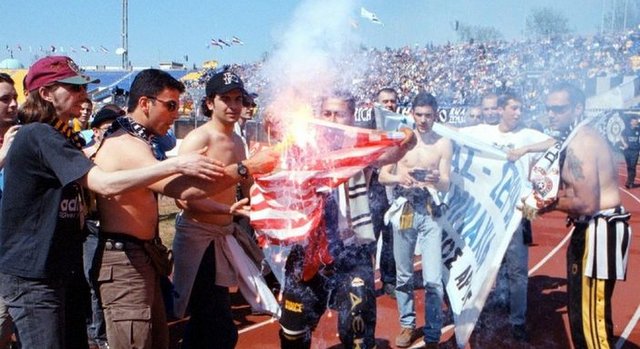 Friendly match in Belgrade during the war!
In the spring of 1999, AEK Athens (Greece) announced a friendly against Partizan Belgrade on Holy Wednesday, April 7, during the NATO bombing that had started on March 24th in 1999.
The mastermind behind this initiative was Dimitris Melissanidis from Original 21. With the agreement of the football department and, particularly, the team's captain, Demis Nikolaidis, AEK took a decision that made history: They wanted to visit Belgrade for a friendly match!
It was a dangerous trip, with bombs dropped by NATO forces on Serbian territory.
The idea was to travel in Serbia for a friendly match against Partizan in Belgrade, in order to send an anit-war message to all over the world.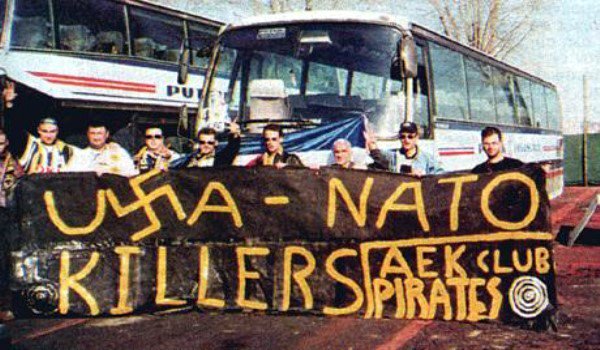 Players of AEK Athens went by airplane, while 50 members of Original 21 went by bus. Before their departure they had to sign a statement in the Serbian Embassy that they travel on their own risk.
During the 1100 km long trip, they could see bombs, ruins and the many tragic incidents from the war. When the bus stopped for a break, random Serbian people offered the Greek football supporters bread and salt, a symbol of Serbian hospitality.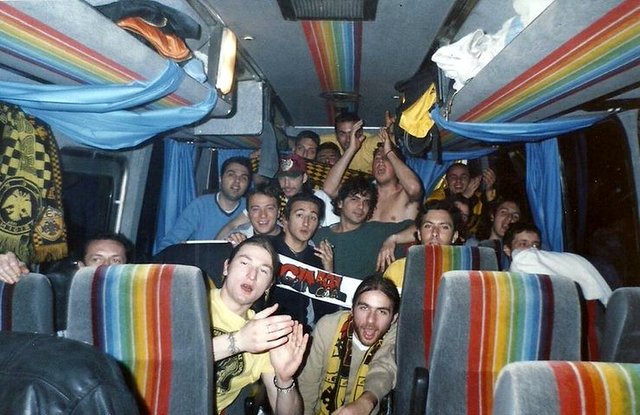 In Belgrade (Serbia) the two teams entered the field together holding up a banner saying: "NATO stop the war, stop the bombing".
The game never ended. Better yet, it ended early when the fans of both teams invaded the field. It was the most beautiful interruption to a game in the history of football, since the fans of both teams only waited for 68 minutes before running into the field: the Serbians from the curva and AEK ultras from the center tribune, hugging each other.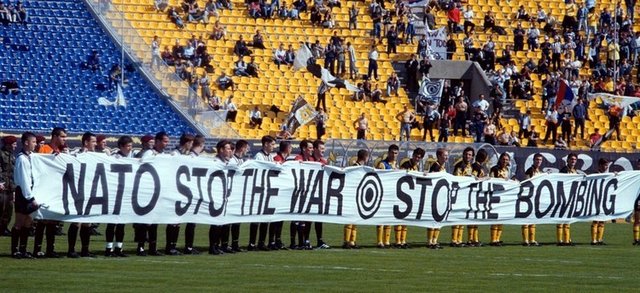 All together, footballers and coaches from both teams became one. It was a staggering moment. A historical, unique and once-in-a-lifetime moment. It was the moment that put AEK in the hearts of an entire people. It was one more proof of how different, proud, and gracious you feel as an AEK fan.
Afterwards, however, everybody had to run: the Greeks were to leave Serbian territory before dark and the Serbians had to hide in shelters for yet another night of bombing.
More photos: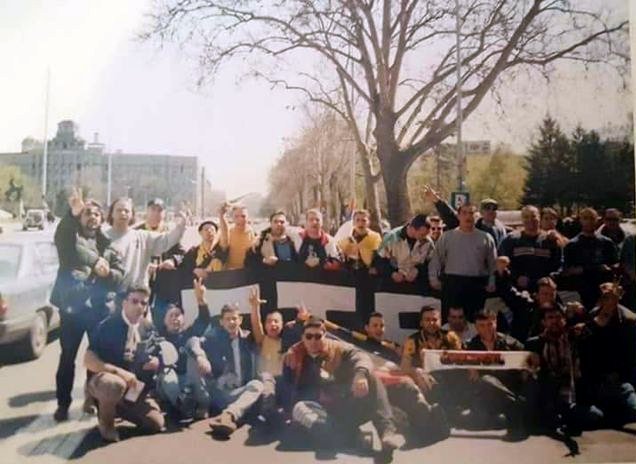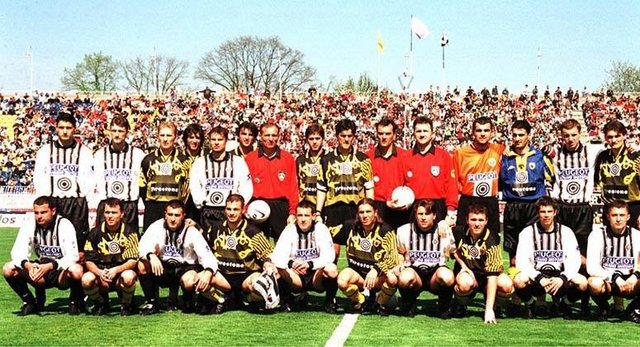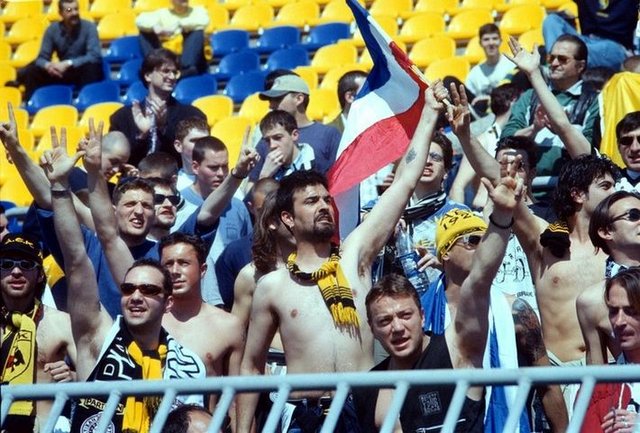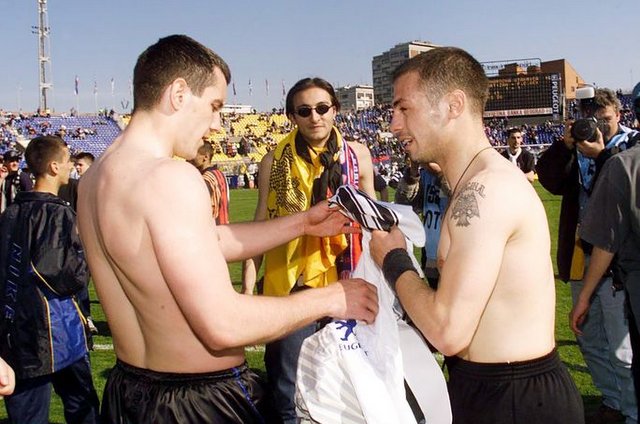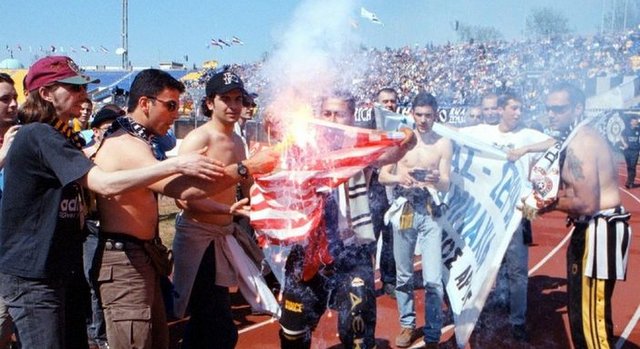 VIDEOS:
Source: www.aekfc.gr