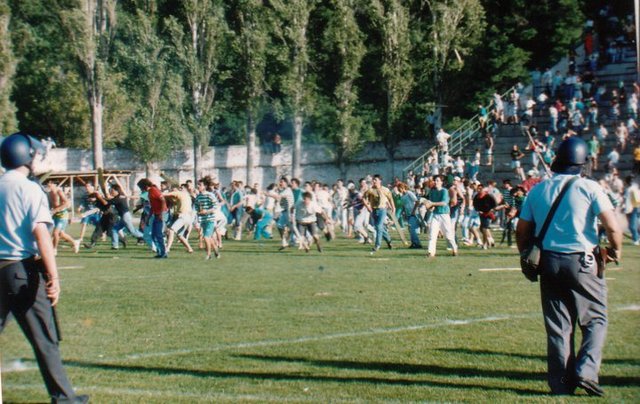 On June 13, 1993, the biggest incident in the fan history of Macedonia took place.
The eternal derby between Pelister and Vardar did not start at all. There were more than 4,500 spectators at the stadium. 1993 was a year of great fan incidents throughout our then young state. But somehow everyone seemed to know that this would be the finale of that year.
40 minutes before the start of the match, the clashes between Ckembari (Pelister fans) and the police started, and later the burning of several flags that were previously stolen from Komiti (Vardar fans). The culmination of all the nervousness was when Komiti entered the stadium.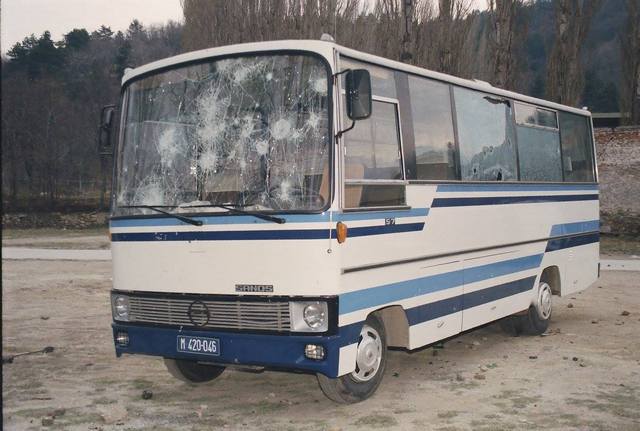 After a series of mutual insults, and a delay of more than 30 minutes at the beginning of the match, the incidents that were unprecedented in Macedonia until then began. Several hundred Pelister fans pushed the fence and entered the field and started throwing hard objects at the police, which was then the only shield between Ckembari and Komiti.
The special police raided the field and started throwing tear gas at the home fans. The result was a completely demolished stadium with more than 40 injured police officers and 200 arrested Ckembari and many more injured. There was no direct contact between the two groups. Komiti remained detained at the stadium for about five hours after the match and left Bitola accompanied by a column of special police forces.
VIDEO: