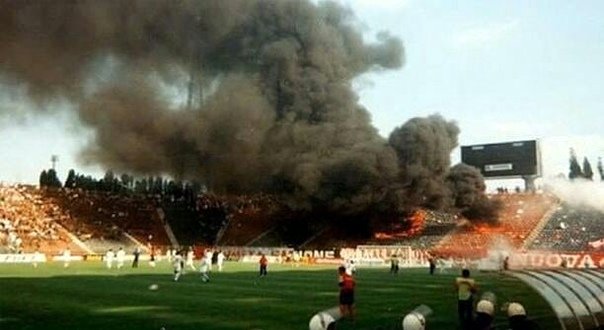 Romania: Derby on fire!
Steaua vs Dinamo - the famous derby of Bucharest, the Romanian capital.
On this day, back in 1997, fans of Dinamo the on fire the away sector in Stadionul Steaua. Black smoke filled the air and the news reached big news channels all over the world. Fans of Dinamo celebrate this day every year!
The match was only interrupted for a few minutes, before they continued without the away fans. Steaua won 3-1.
Photos: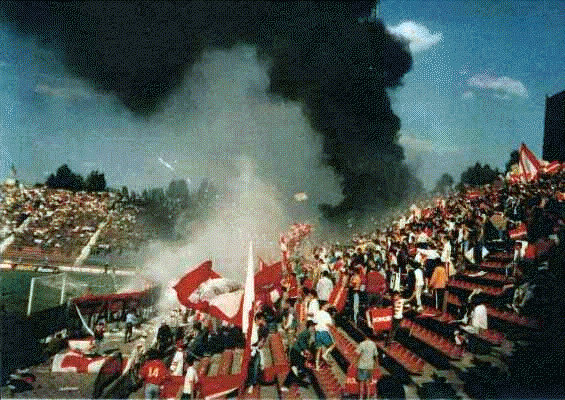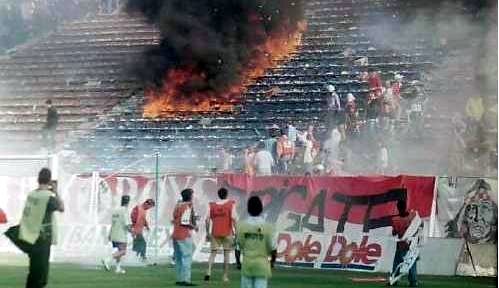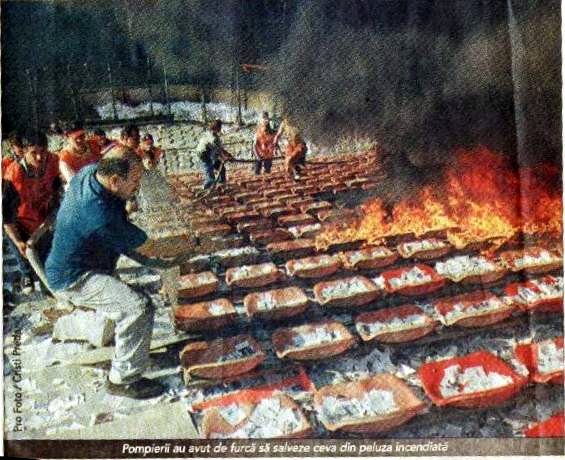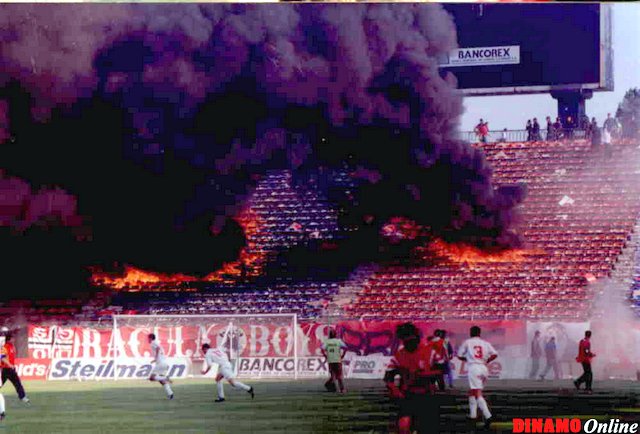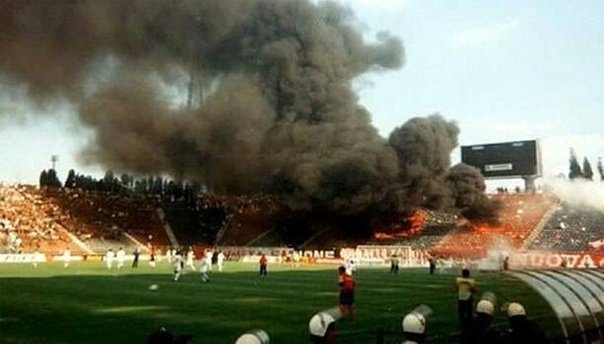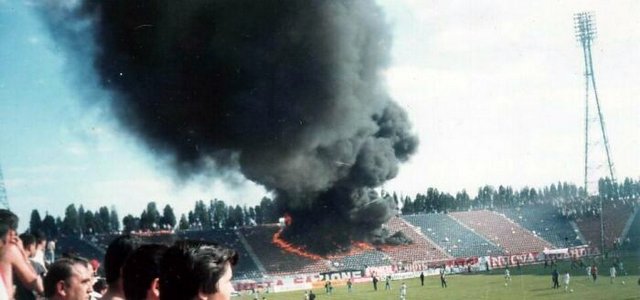 VIDEOS: