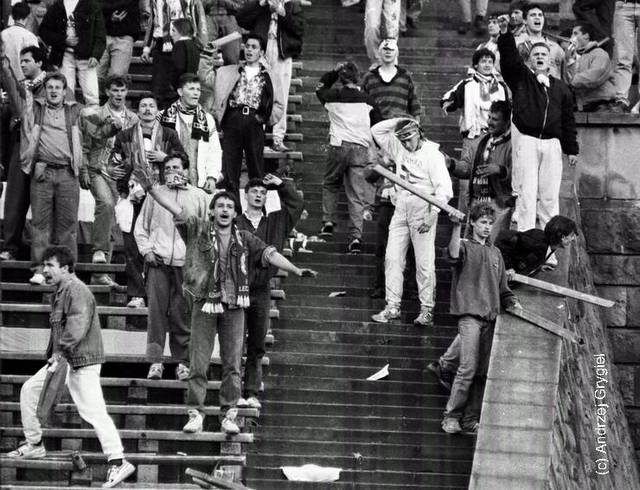 The legendary match from the early '90s.
The match was played in Chorzów in Upper Silesia area (in Polish language "Górny Śląsk"). This is huge conurbation of industrial cities, full of coal mines and ironworks. "Stadion Śląski" (Silesian Stadium) was Polish biggest stadium in the 90`s and it`s located on the border of Chorzów and Katowice. So, English lads spent a time mainly in Katowice - capital of Upper Silesia and the only city in whole area with quality hotels and night life in that times (it was only 4 years since the overthrow of communism - Polish cities were very poor).
Polish hools attacked English lads first time in the night before the game, but it was nothing serious.

English hooligans gathered in one of the hotels in the matchday in quite good number - about 400 (according to Dougie Brimson "England my England" book). Polish were much more, but English guys attacked first, when Poles appeared next to the hotel. Poles run and police pacified the Islanders.

Next, hundreds of Polish lads regrouped and attacked once again, with stones from tram trackway. English guys run to the hotel, and police pacified them second time.

Police managed special trams, which transported English fans to the stadium area. Almost all trams were pelted with stones, many of them lost all windows...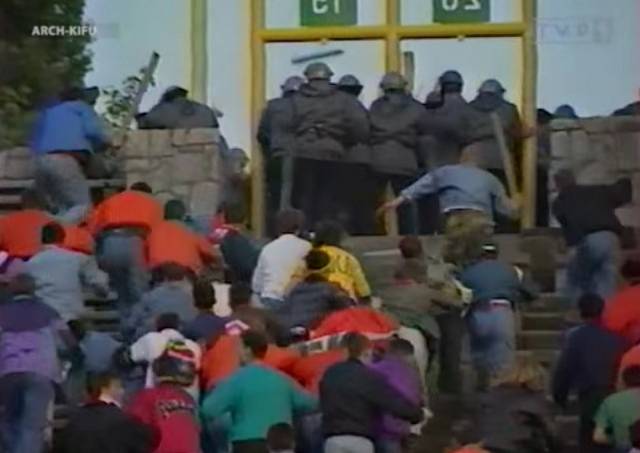 In the stadiums English fans were only the spectators of clashes between Polish fans (which fought each other) and against cops. Atmosphere was very tense, because before the game in a tram Cracovia lads killed with a knife Pogoń Szczecin lad. This situation contributed for situation on Polish national matches for next 11 years! Until 2004 there was a war on Polish national games, between Polish lads, who formed several huge alliances, like ALC (Arka-Lech-Cracovia), Koalicja (Legia, Lechia Gdańsk, Śląsk Wrocław, Wisła, Zagłębie Sosnowiec, Pogoń Szczecin and some more). What is interesting - war started again in 2016 during Euro in France, but current coalitions are quite different.

But, let`s get back to 1993 story.

VIDEO:


Polish fans threw all what they had in hands to English sector. In one moment English lads got angry and attacked Polish, but it was the only moment of English aggression during whole game. Polish hooligans (including many skinheads) had few very big fights each other, there was total chaos in the stadium! The most glorious moment was, when police was forced to escape from the stadium, because of wild attacks of Polish lads.

Dougie Brimson wrote, that English hooligans had a lot of luck, because they managed to keep united on that day - all together from Millwall to Middlesbrough. He also stated, that he had never seen such a crazy riots before.

That was on of the biggest days in Polish hooligan history, the legend mentioned until today.

PHOTOS: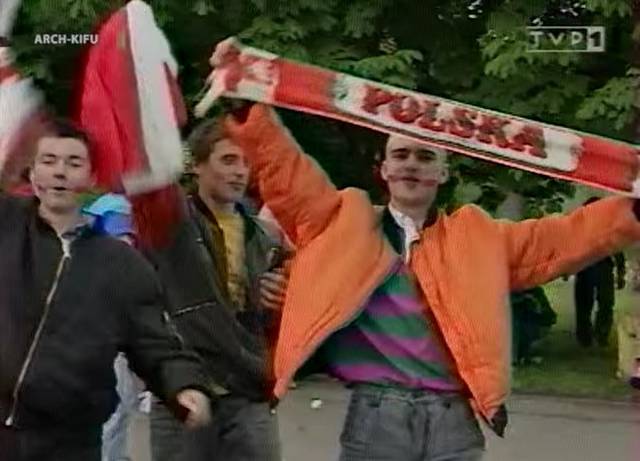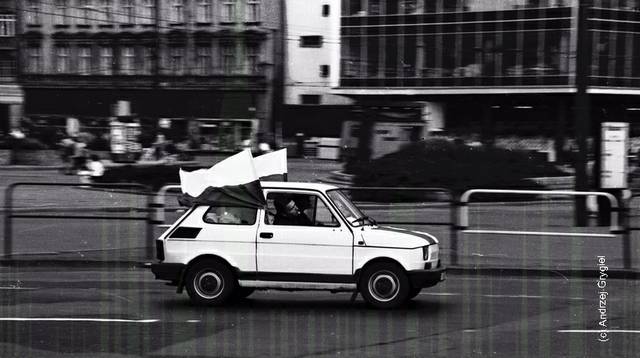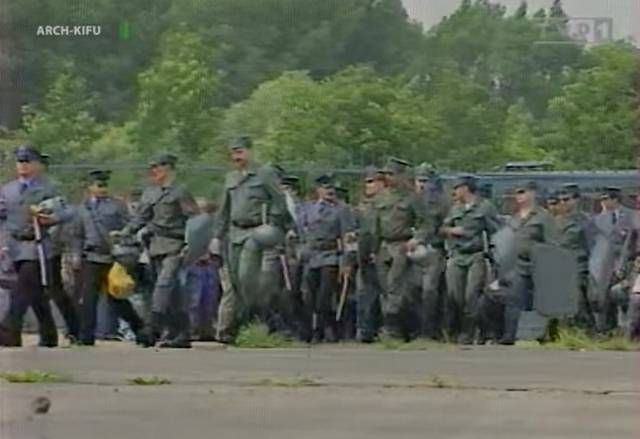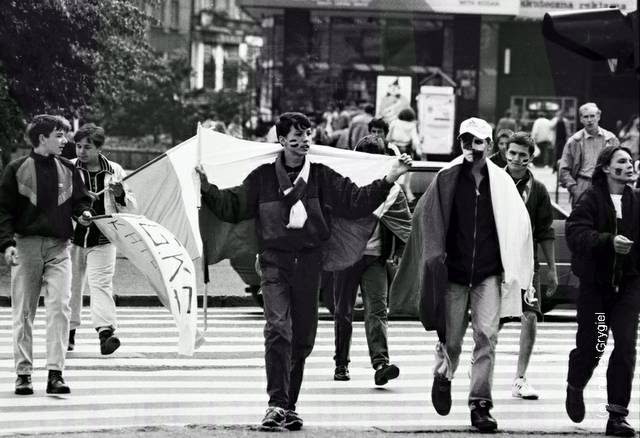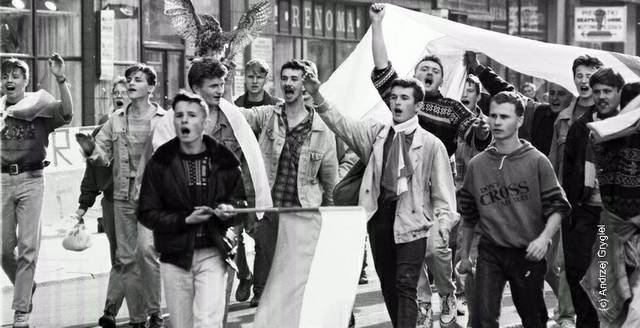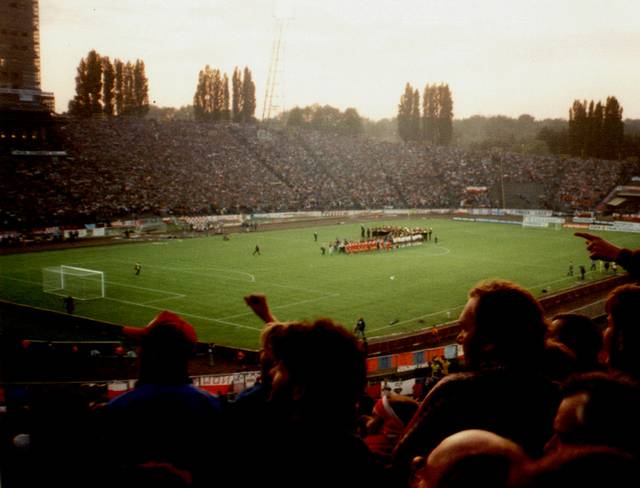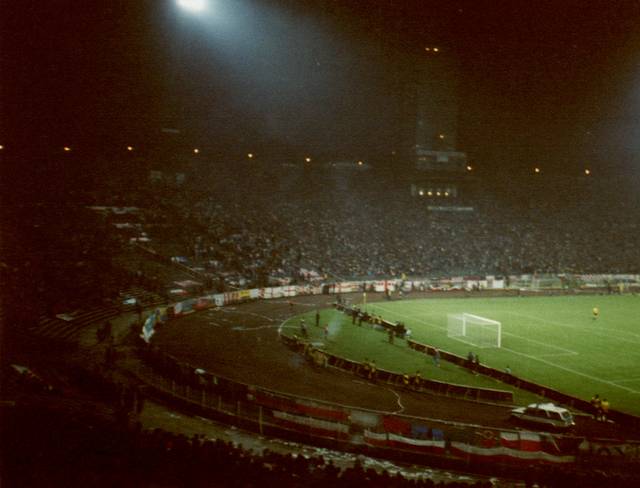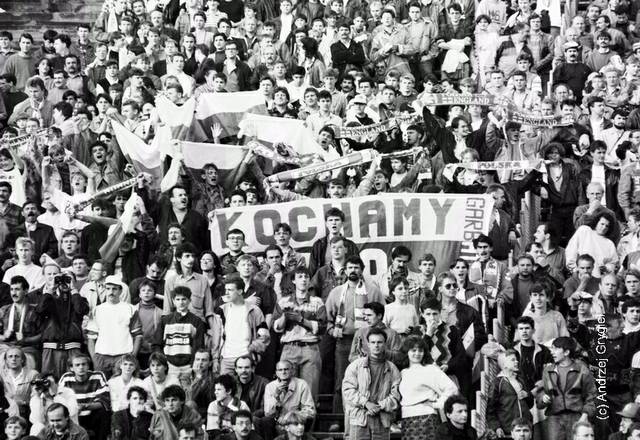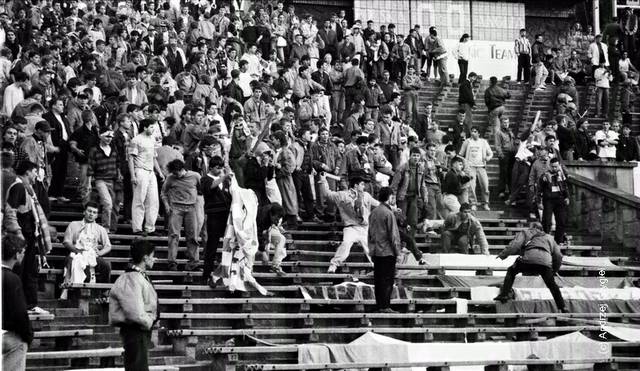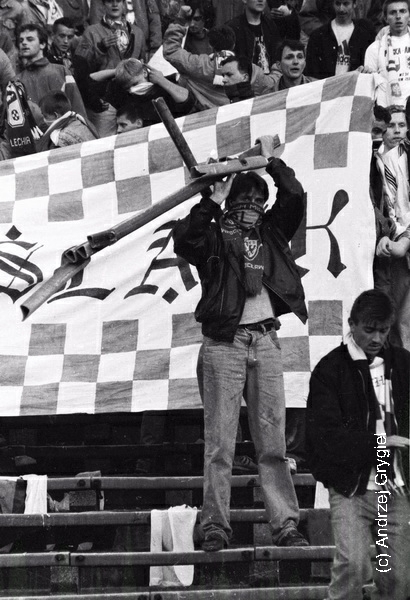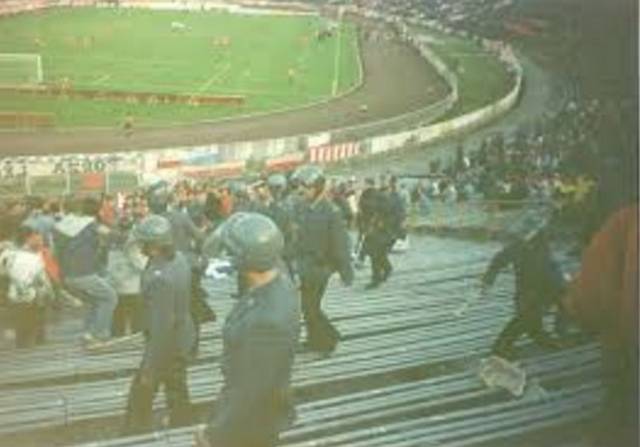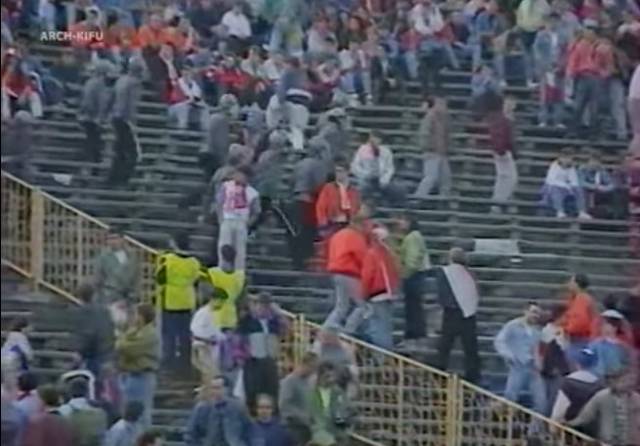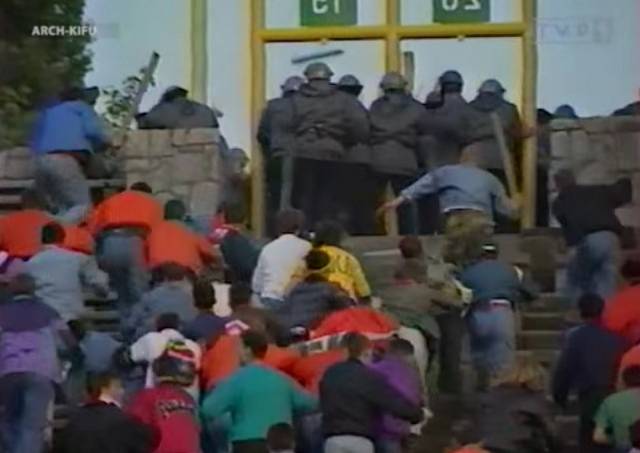 If you have similar interesting story from the past you wish to be published in our category MEMORIES, please contact us!