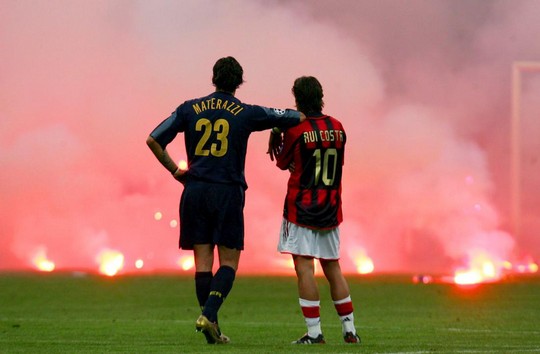 Abandoned match in Champions league quarter finals.
On April 12 2005, Italy's fiercest derby came to an abrupt end when Inter Milan fans scorched the San Siro in a Champions League clash with their bitter enemies AC Milan.
The Rossoneri were leading 3-0 on aggregate with less than 20 minutes remaining in the second leg as an Esteban Cambiasso goal was ruled out for a foul on Milan keeper Dida.
Inter fans went crazy and it was Dida who incurred their wrath when he received a flare to his shoulder, only missing his head by centimeters.

The flare that hit the Brazilian goalie was one of tens of other fireworks thrown by the Inter fans onto the pitch, forcing referee Markus Merk to call the game off.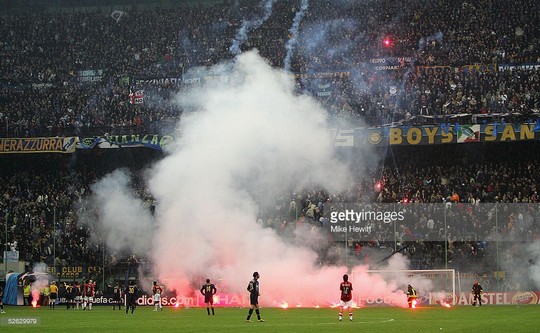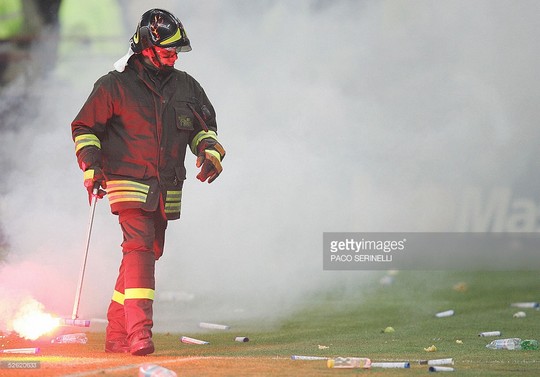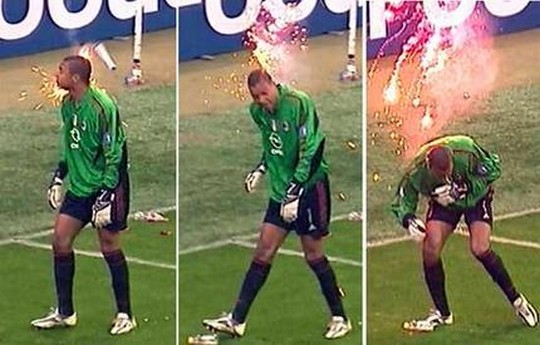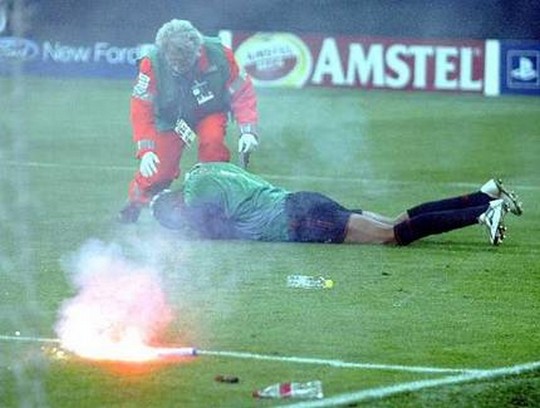 VIDEOS: