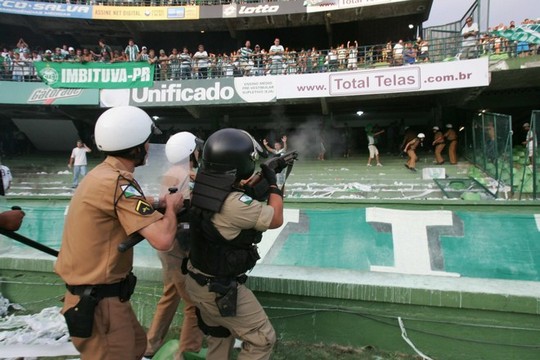 One of the biggest football riots in Brazilian history.
Back in December 2009 Coritiba and Fluminense met in the last round of Serie A in Brazil. In that season Coritiba celebrated 100 years.

The match was very important because it was deciding who will be relegated to Serie B. If Coritiba won they would stay in first division and Fluminense would be relegated.

Match was played at Couto Pereira with nearly 40 000 supporters (sould out), but Coritiba only got 1-1 and got relegated. When match was over angry supporters stormed the pitch and big riot started! At least 18 people got injured, and the riot continued in the city later.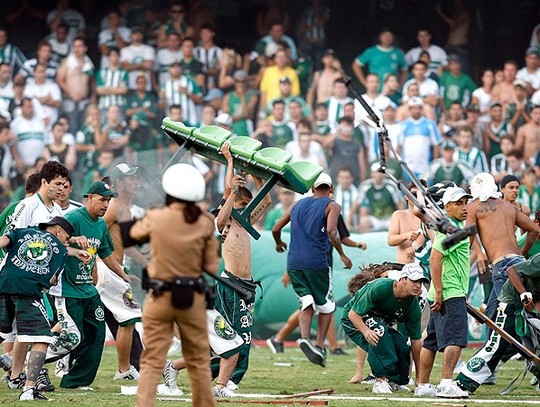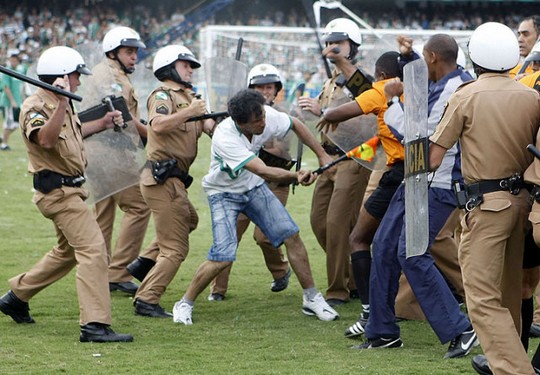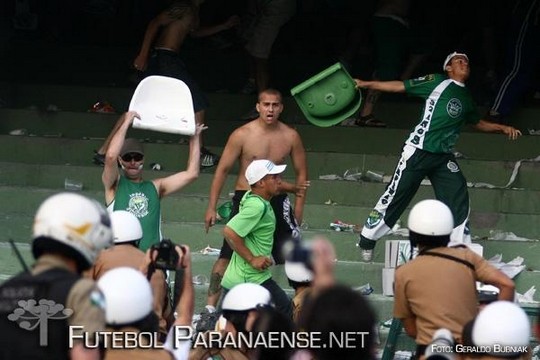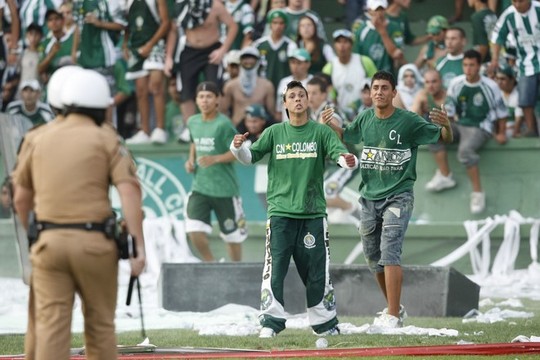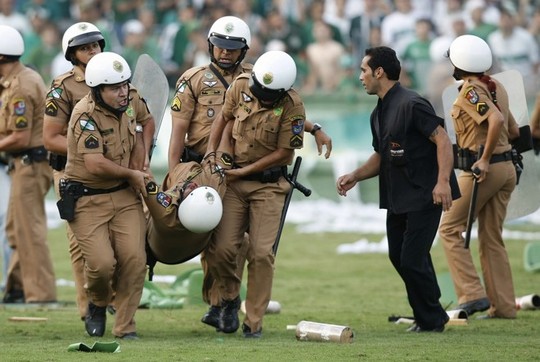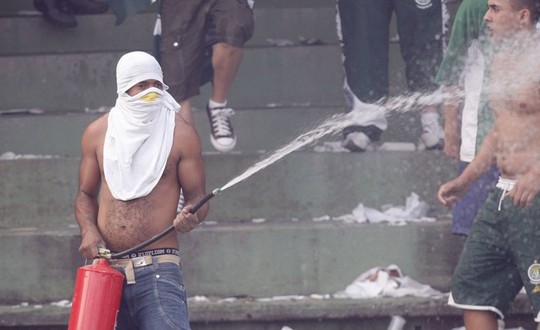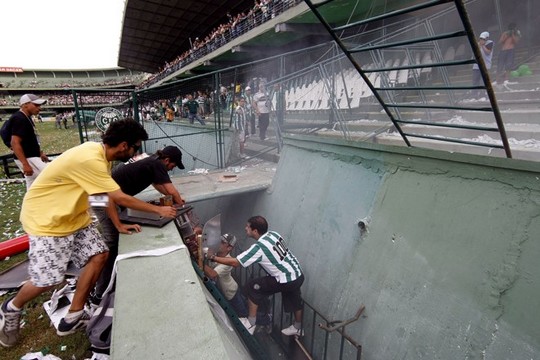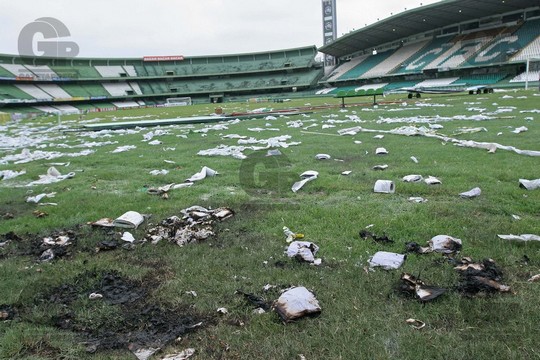 VIDEOS:
If you want to share with us story from some big and interesting match that took place in the past (before 2010), write us on mail or Facebook fan page.