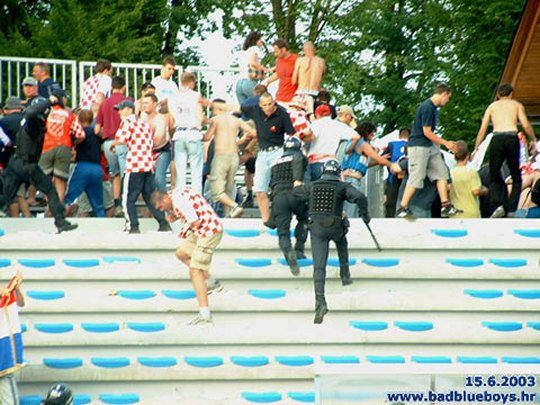 European championship final played in Slovenia 15.06.2003
It was a hot day in the mid of the June 2003 when Croatia and Serbia & Montenegro (in that time they were still country together with Montenegro) met in the final of European waterpolo championship, played in small city Kranj (Slovenia).

We don't think its not necessary to explain the hate between Croats and Serbs.


On the previous matches on the tournament local Serbs (in Slovenia lives many of them) were attacking Croatian fans and stole flags, shirts and other items from them. That news spread over Croatia and for the final match Croatian ultra groups decided to visit Slovenia (on the previous matches only small number of normal Croatian fans were present, mostly those who like waterpolo and live there).
Around 5000 Croats came in Kranj that day, most of them without tickets. Drinking all day in town, fighting with police, total chaos in town. Many entered the pool over the fences, roofs, breaking the doors... Hot atmosphere during the whole match (pyro, burning Serbian flags, nationalistic songs) escalated when the match was finished and Serbia won.

Small number of Serbian fans that were hided in the VIP and PRESS sector started to celebrate and show their flags. Some Croatians broke their way to the VIP sector and chaos started.


We have to mention that police presence was very poor (which wasn't a surprise that time).

On the other tribunes Croats started throwing chairs to the pool and fight with the police. Riots with police continued on the streets.

After this day Croatian government quickly created special law for supporters (99% copied from England), but real application of the law and big police repression on Croatian ultras started 2 years after (season 2005/2006).
Photos: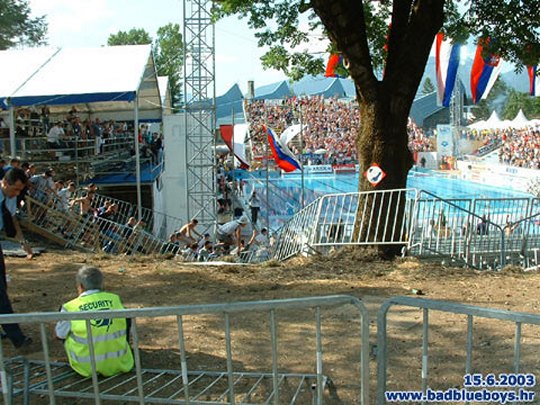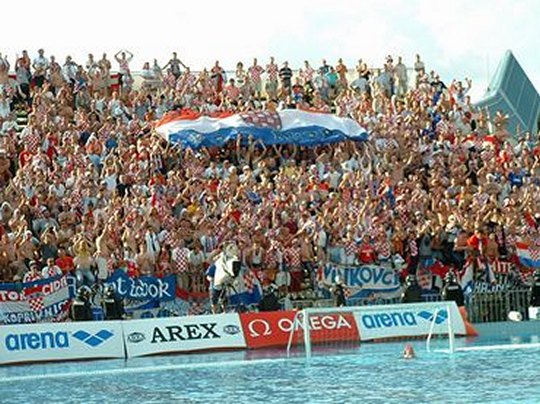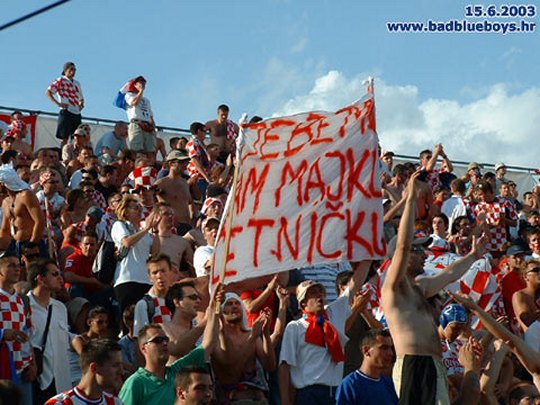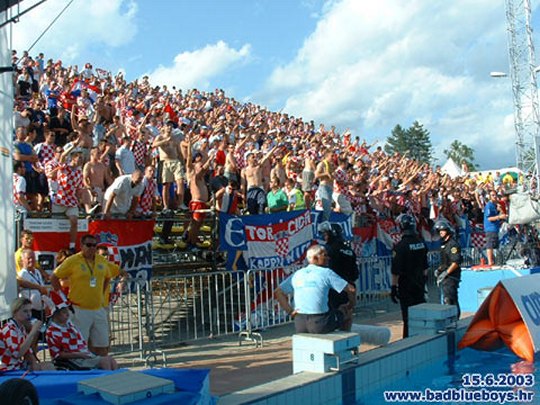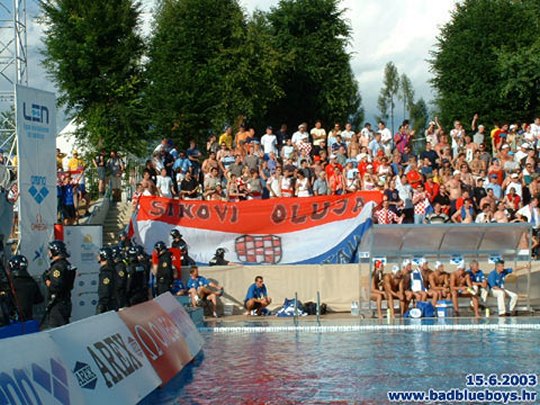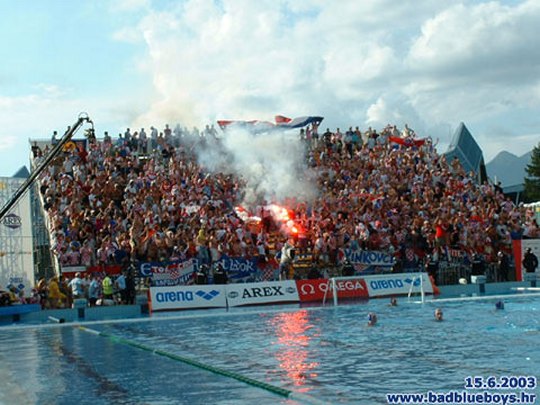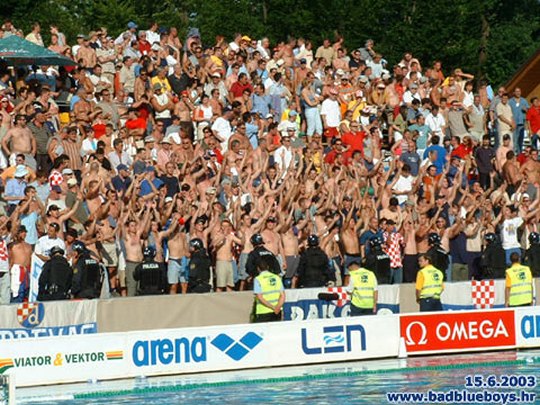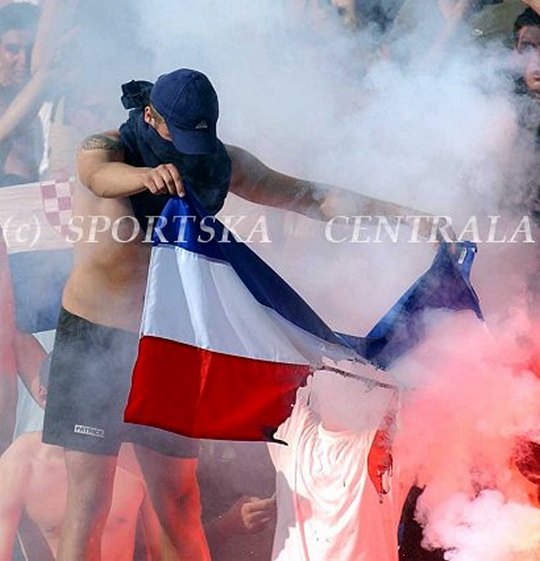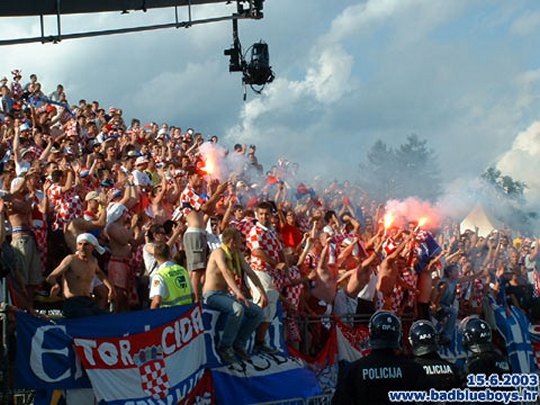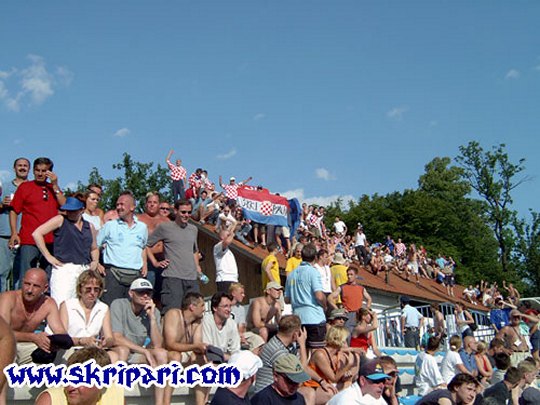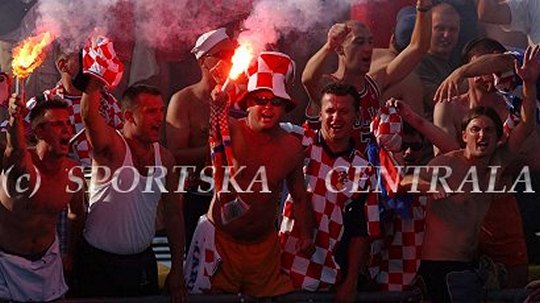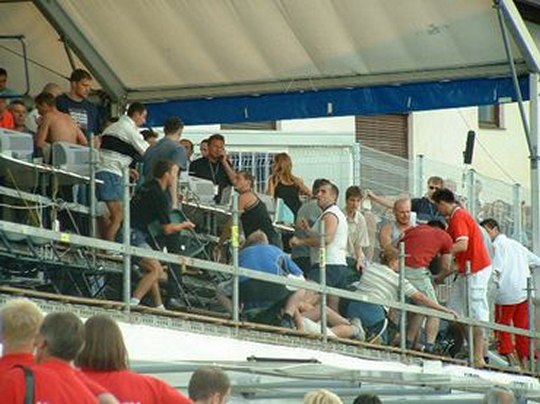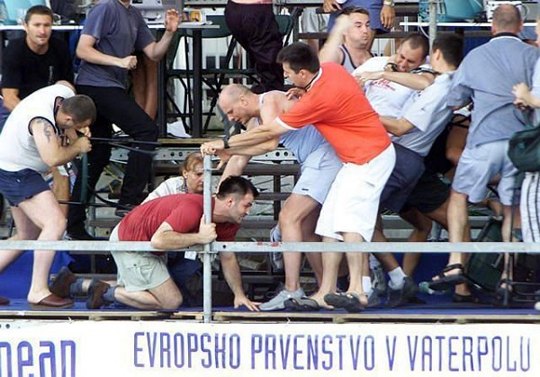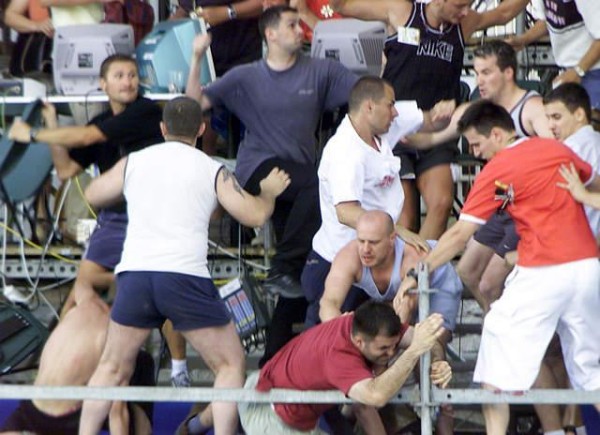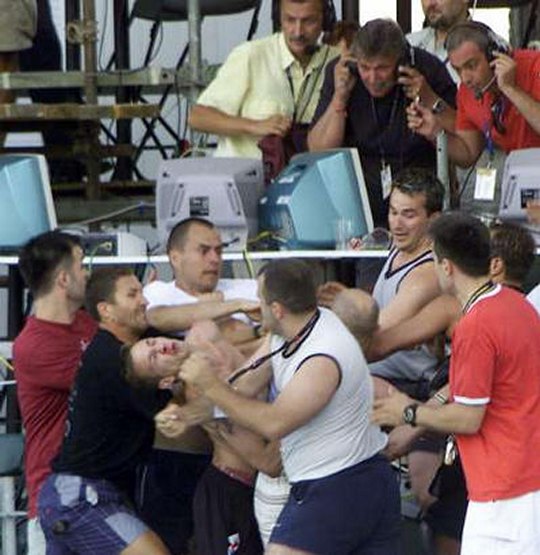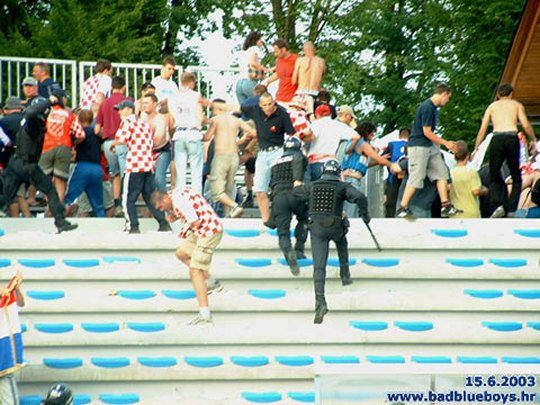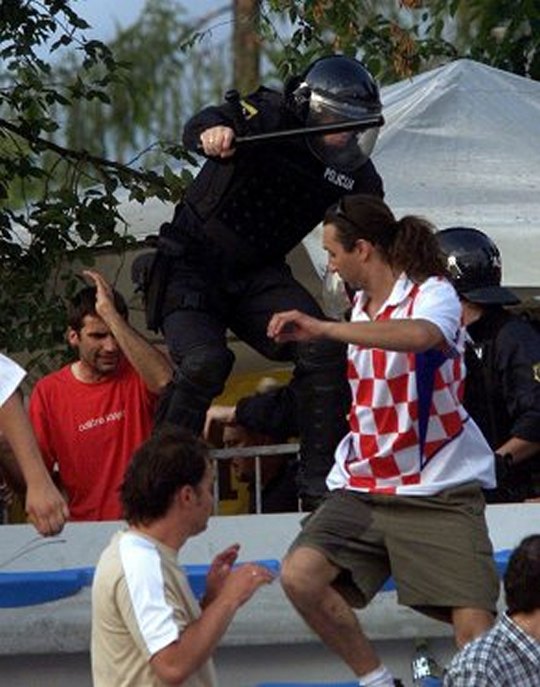 We made new category on our site called "Memories" which we gonna use to write articles about old famous matches like this one. We need your help. Send on materials on our mail, Facebook inbox or private messages on forum (nicks: Brann, FCT, Semper Fidelis). Materials you send us need to be good (photos, videos, few sentences, and match must have been played before year 2009).