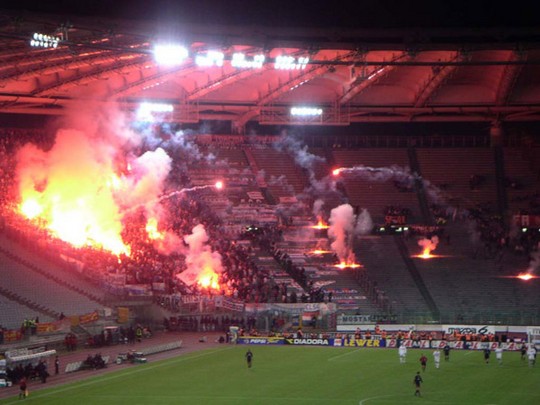 Torcida invasion on Rome!
Back in 2003 estimated 6000 Hajduk Split fans traveled from Croatia to Rome to support their team. This was the 2nd round of UEFA cup.
Before match they occupied Piazza del Spagna. Lots of alcohol, garbage everywhere, people peeing on the square...On the police request Torcida moved to another square, the Piazzu del Popolo. Balkan style continued there as well. Some lads even made graffiti on famous fountains and monuments.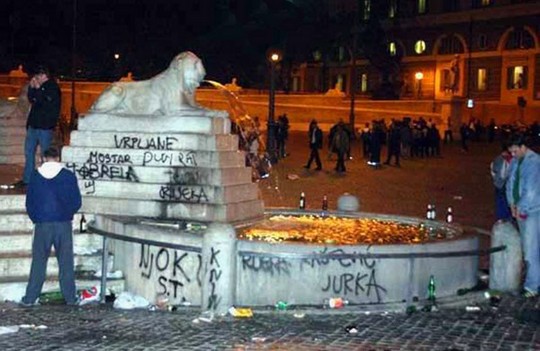 More police came and wanted to put Torcida in buses and transfer them to the stadium, but Torcida wanted to walk in corteo (even if the stadium was 15km away).
Police started to use force and chaos started. Stones, flares, chairs were flying all over the square... eventually Torcida entered buses, but some smaller groups managed to escape and walk to the stadium.

Near stadium Roma hooligans were attacking smaller groups of Hajduk fans. They even burned Torcidas vans and cars that were parked.
News about vandalized and burned cars by Roma fans started to arrive during half-time. When second-half started angry Hajduk Split fans started to throw a lot of pyrotechnics on nearby Roma fans seated close to the away sector.
Beside of that the atmosphere was really good in the whole match, even thought Torcidas choreography was forbidden by the cops.
Result was 1-1 until the last minute of the match when Antonio Cassano scored for Roma and won 2-1.
Something we have to mention: Two week later on second match in Split only 20 Roma ultras came and they were well protected by Croatian police.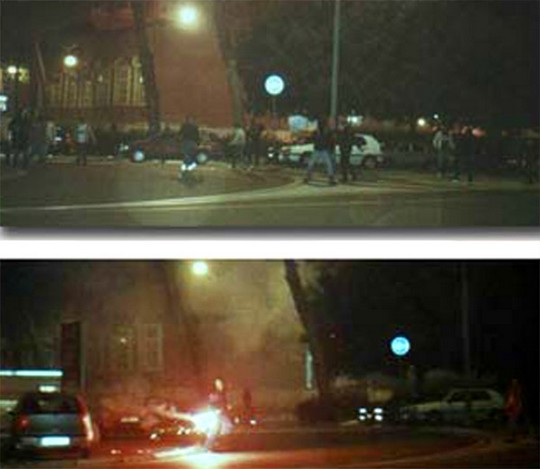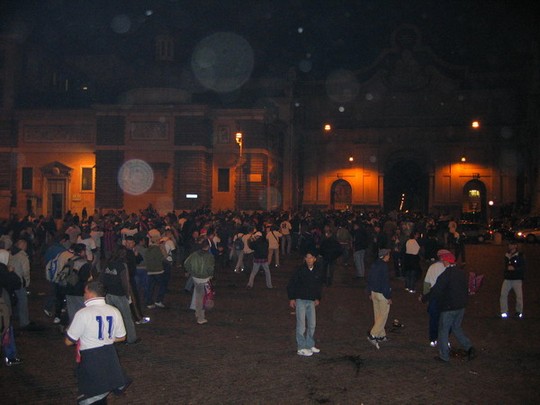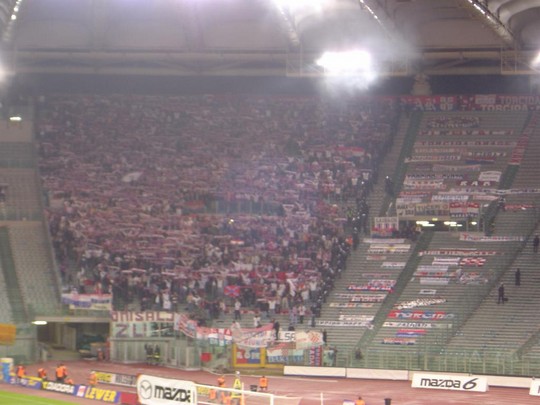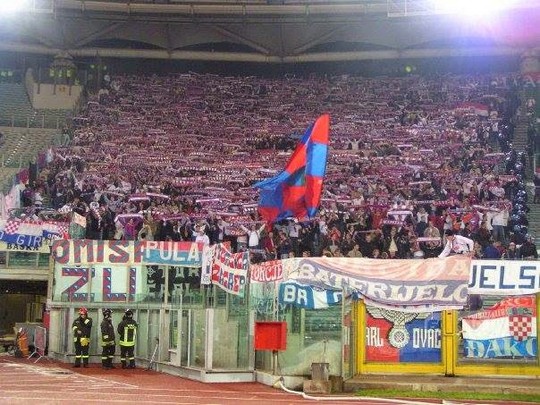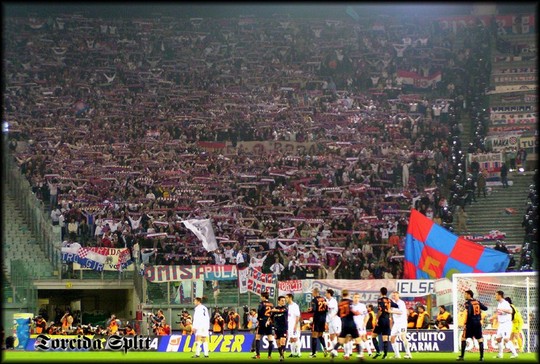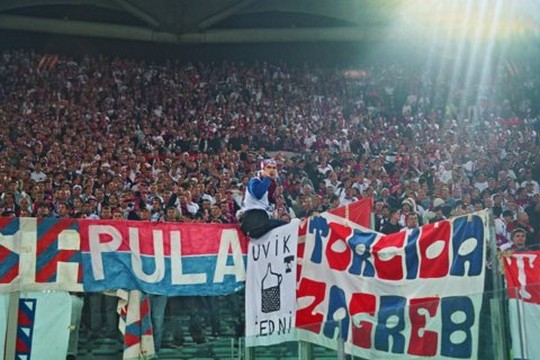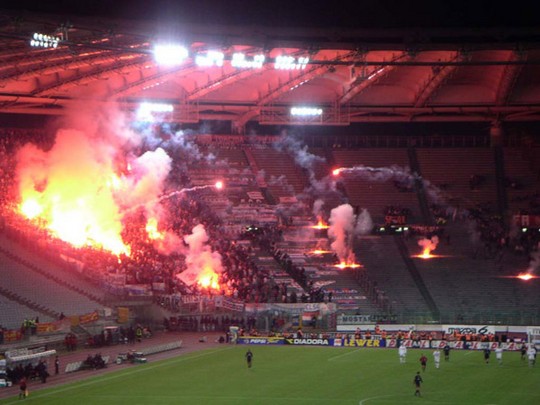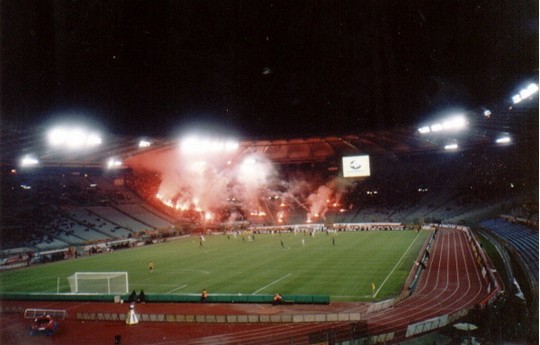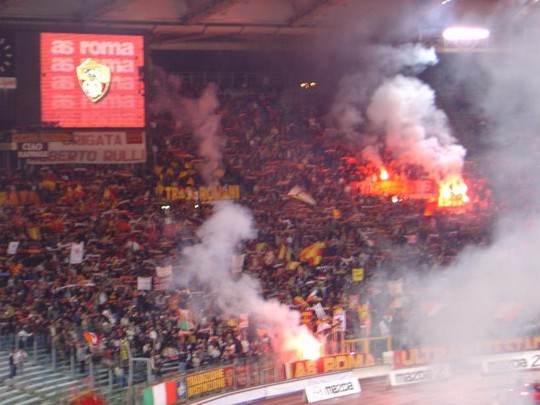 VIDEOS:
Click here to check other stories in our "Memories" section.