Fantastic derby in Stockholm!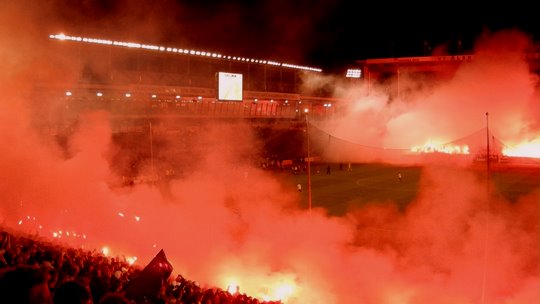 Fantastic derby in Stockholm!
Monday evening (Match moved to Monday due to TV...) the famous Stockholm derby between AIK and Djurgården was played. There has been a huge conflict between Swedish Supporters at one side and Swedish Football Federation (SvFF), media and politicians at the other side.
This Monday evening was definitely "pay back time" for all supporters living for our football culture.
Match started with 10 minutes absolutely silent inside the stadium. Usually this derby is very noise, but this time it was totally silent at all 4 stands in protest and to show what the future will be if modern football dont stop.
After 10 minutes supporters stood up, showed their choreography's and made lot of noise.
In Second half both AIK and Djurgården fans lighted lot of flares. Just a few weeks ago referee followed the "new rules" and canceled a match  because of a banger lighted inside the Stadium. This time all players had to leave the pitch again, but could they really cancel this derby?
HELL NO! After 10 minutes players returned to finish the match.
We don't care much about the result in this match, we are way more happy to say that supporters won this match 1-0 against the Swedish Football Federation!
In total 120 fans arrested this evening.
Photos & Videos:
Djurgården walking to stadium: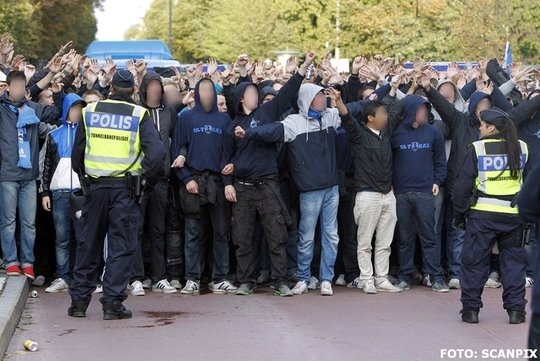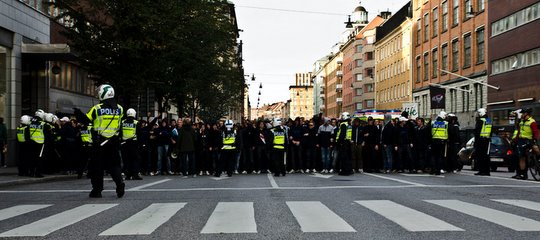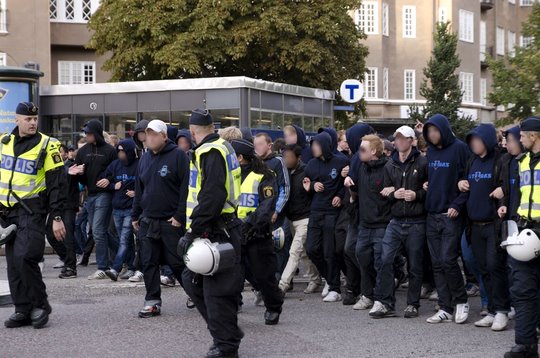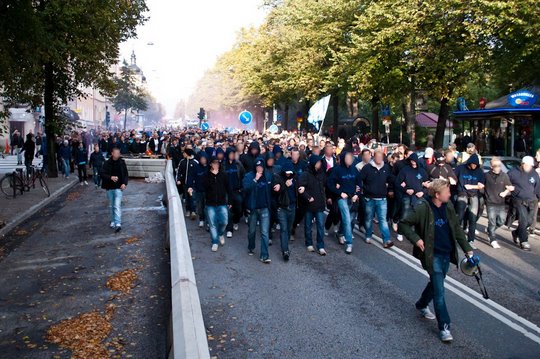 Djurgården sit down for 10 minutes: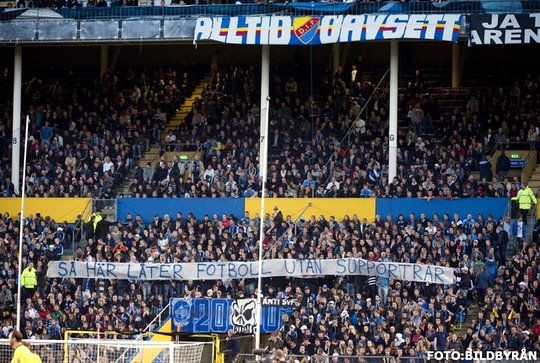 "This is football without supporters"
AIK Supporters sit down: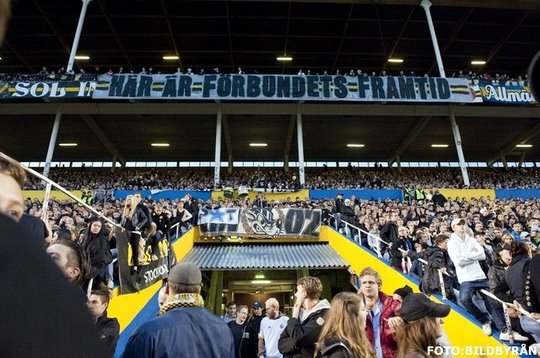 "This is future for the Federation" (SvFF)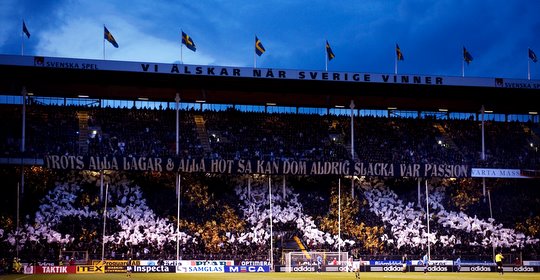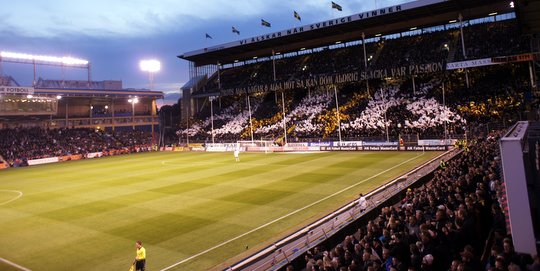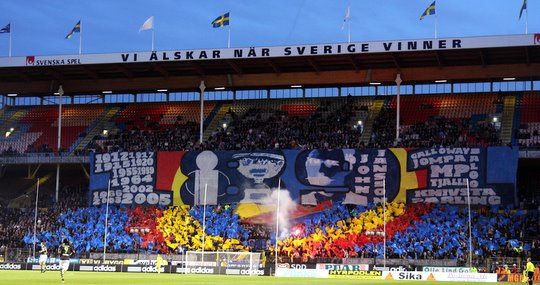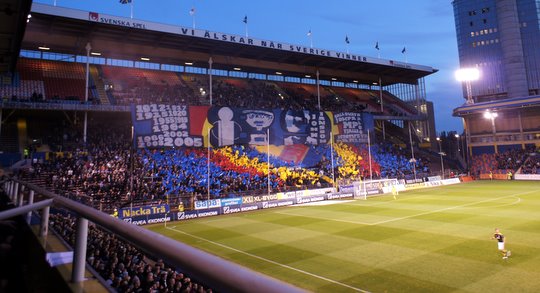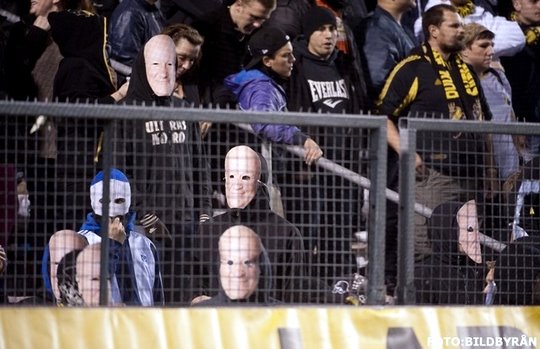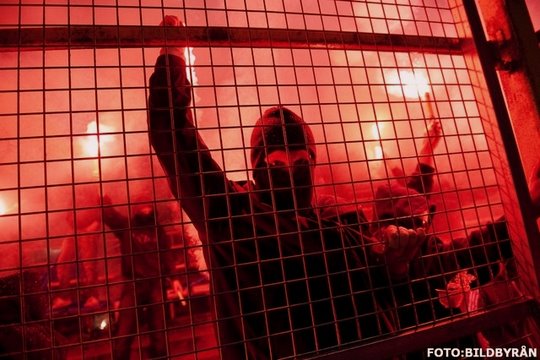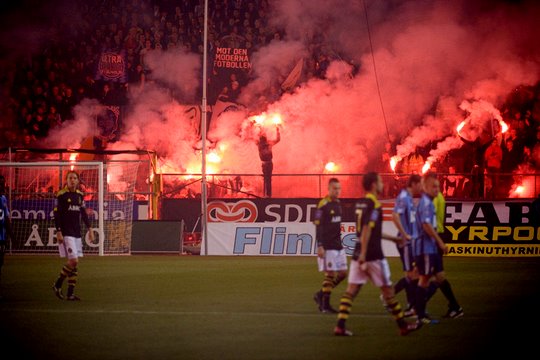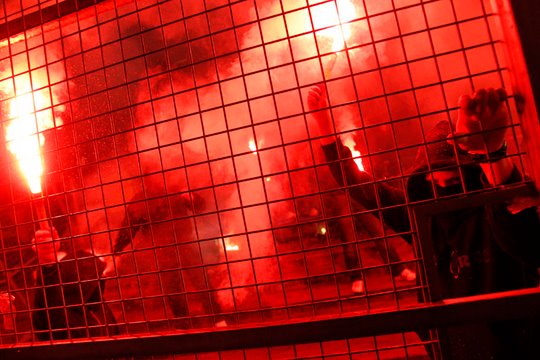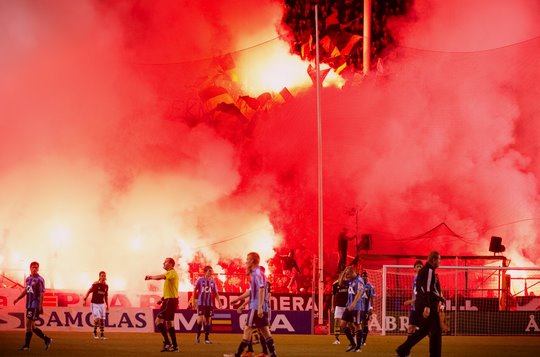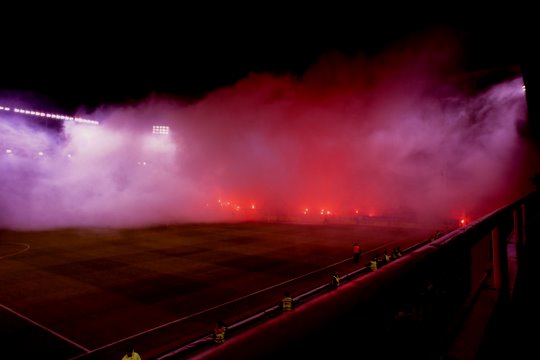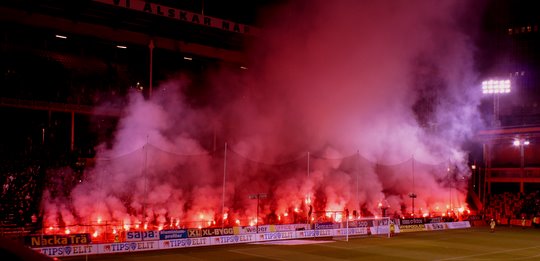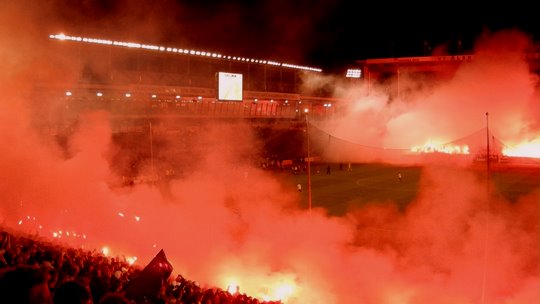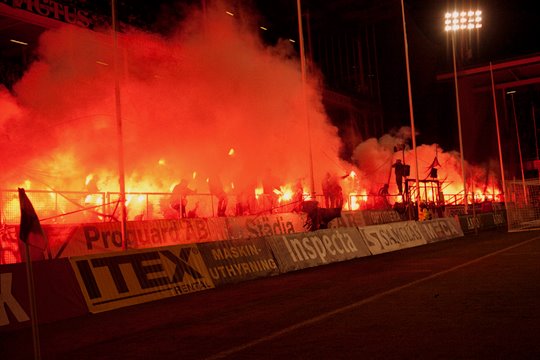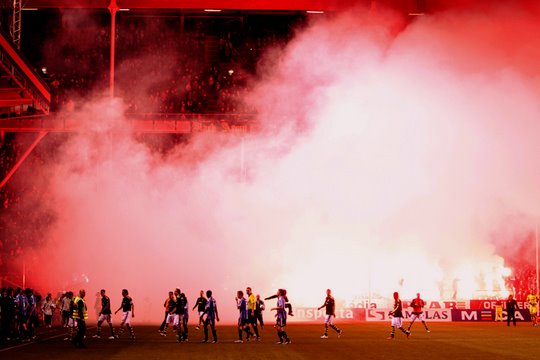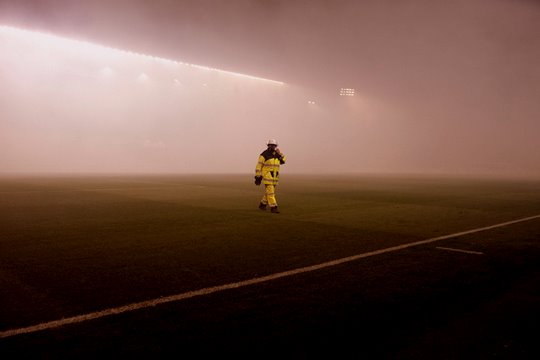 AGAINST MODERN FOOTBALL!