Season review: CSKA Sofia (Bulgaria).
Season review: CSKA Sofia (Bulgaria).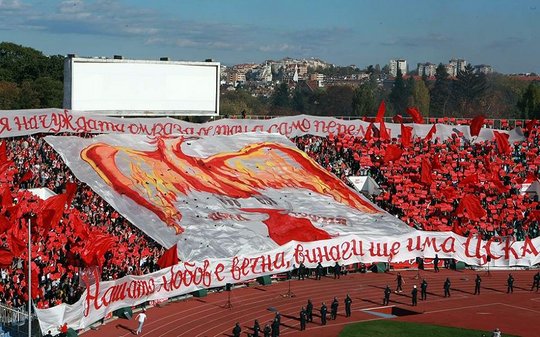 Text written by CSKA Sofia supporter:
A special season for us, which will become a part of our history. Last summer we weren't even sure if our club will continue to exist. The previous owners ruined the club with financial schemes and fixed games for 4-5 years. During those years we organized protests, boycotts etc. and they finally tried to sell the club... But the deal failed. So they decided to declare bankruptcy, they withdrew the team from participation in Europe and were about to withdraw from the league too and make a new team in 3rd league... Just a day or two before this happened a deal was agreed with the guy who was owner/president before them - ironically, his previous spell at the club had also ended with financial problems because of which our team was declined the right to play in Europe in 2008...
Anyway, everybody was happy that the drunk villagers which almost destroyed the club are finally gone and there was a lot of enthusiasm among all fans. 2 weeks before the start of the league, there were only 2-3 players in the club. Later several veteran players, which play with their hearts, not only for the money, came back. The season was also longer than usual - 38 games in the league, which meant 4 games against the top teams, including 4 Sofia's derbies. There were also 2 derbies in the Cup. The team performed very well and finally finished 2nd. CSKA won all 4 derbies in the league, having in mind we haven't been able to win even two in a single season for more than 20 years.
Lots of good actions from us, especially in the first part of the season.
Photos:
Beroe Stara Zagora v CSKA Sofia
A massive away on a Monday evening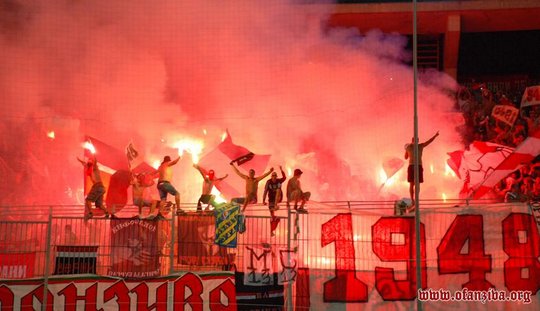 CSKA Sofia v Neftochimic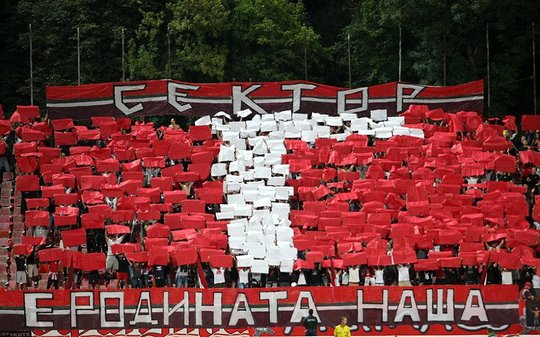 Lokomotiv Sofia v CSKA Sofia
Choreo dedicated to club legend Krum Yanev(1 year from his death)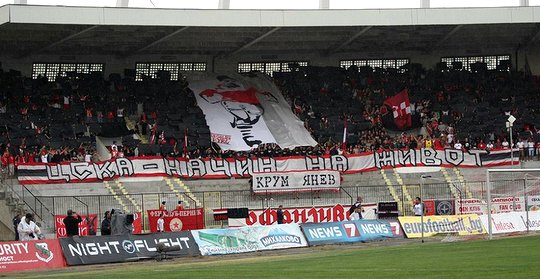 CSKA Sofia v Botev Plovdiv
"Welcome to Sofia! Prepare for War"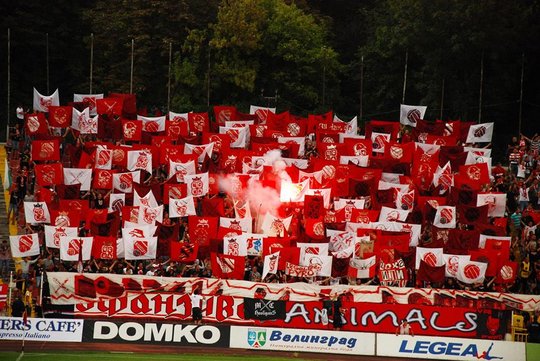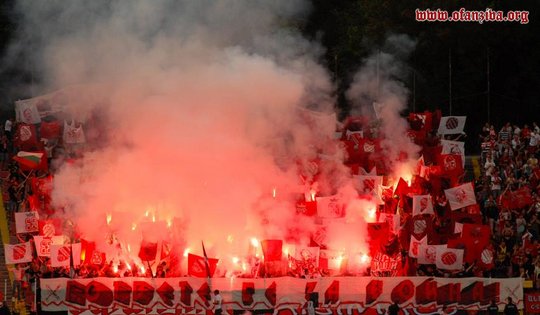 Pirin Gotse Delchev v CSKA Sofia
Away on Friday...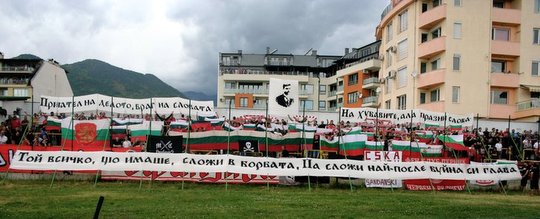 1st Sofia derby (Levski v CSKA)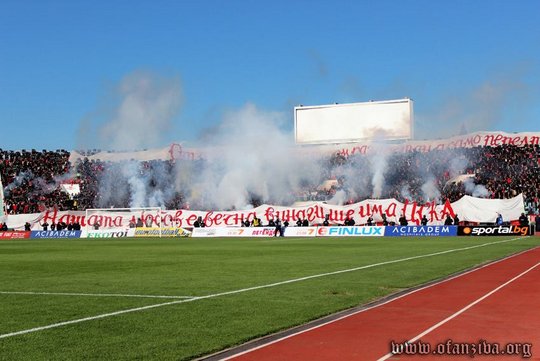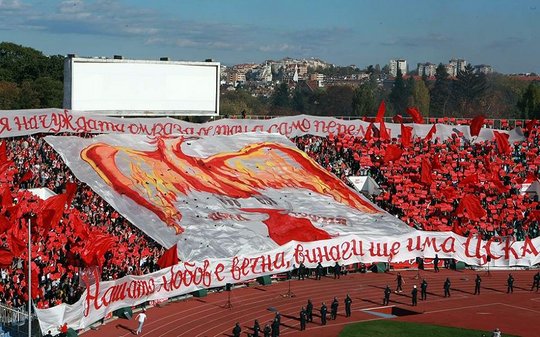 Lokomotiv Plovdiv v CSKA Sofia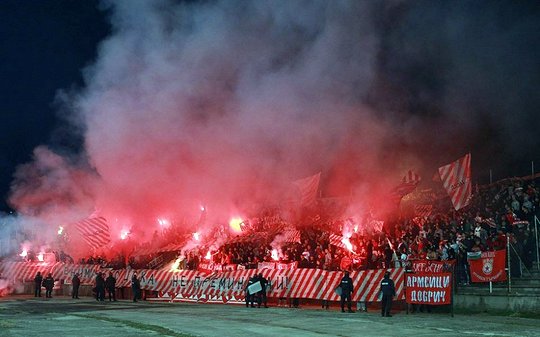 CSKA Sofia v Ludogorets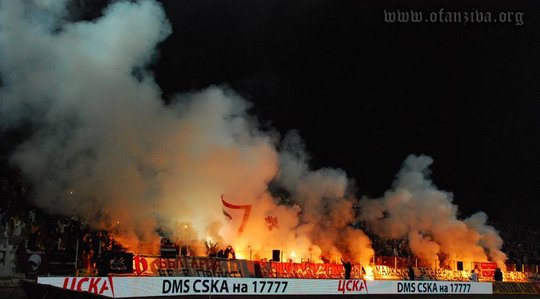 2nd Sofia's Derby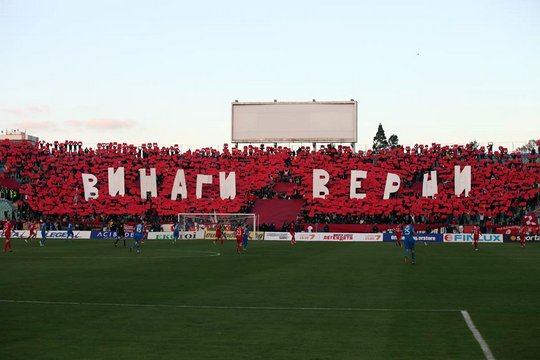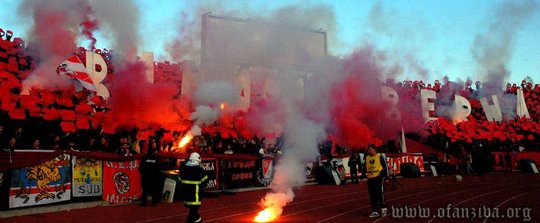 Litex Lovech v CSKA Sofia
Away on Wednesday...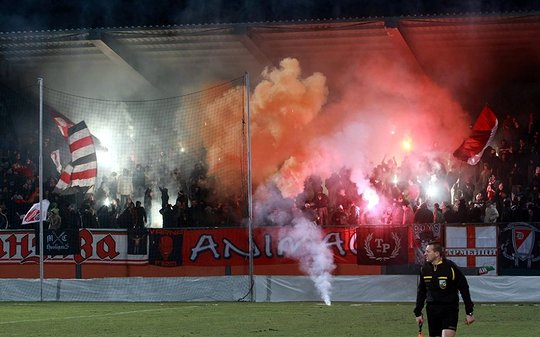 3rd Sofia's Derby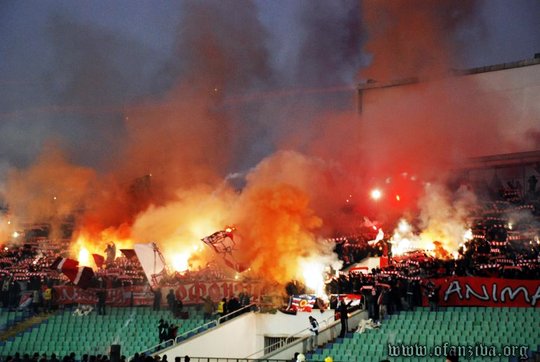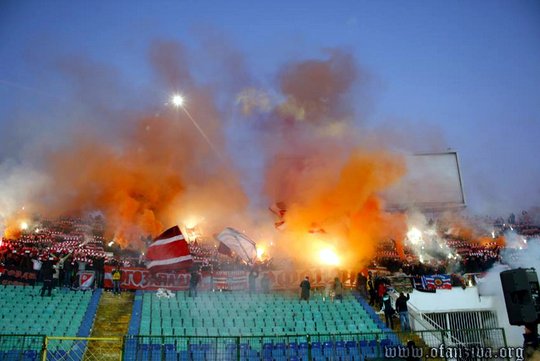 Chernomorec Burgas v CSKA Sofia
A match played on a Monday afternoon. The choreo is against the television which has the broadcasting rights. The banner says "Against television dictatorship". Lots of games on working days' afternoons this season, because in the evenings the TV show "more important" reality shows... Unfortunately, the other 5-6 teams which have ultra groups didn't take any action against the TV repression...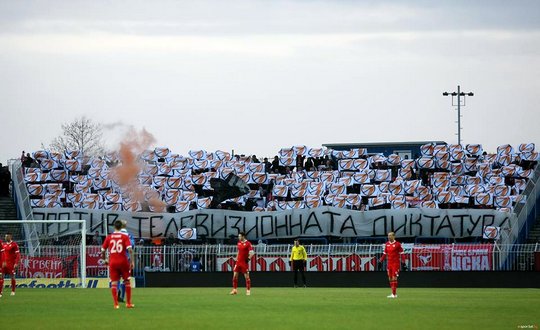 4th Sofia's Derby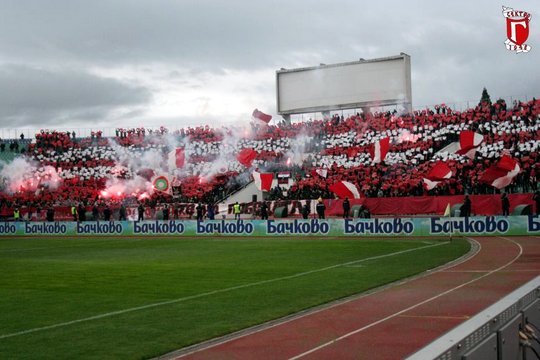 5th Sofia's Derby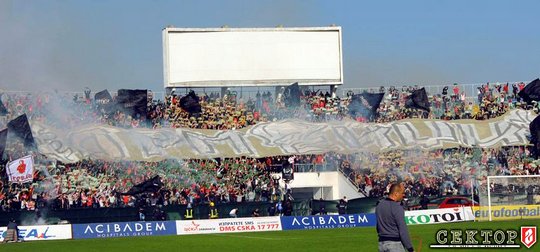 CSKA Sofia v Ludogorets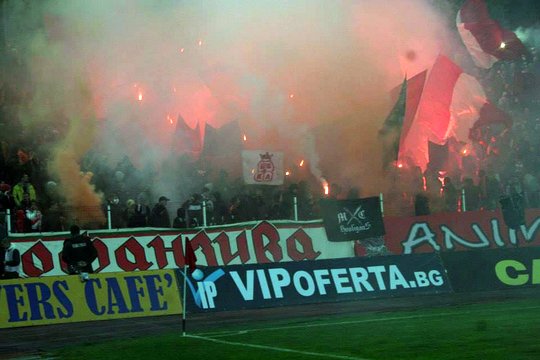 Litex Lovech v CSKA Sofia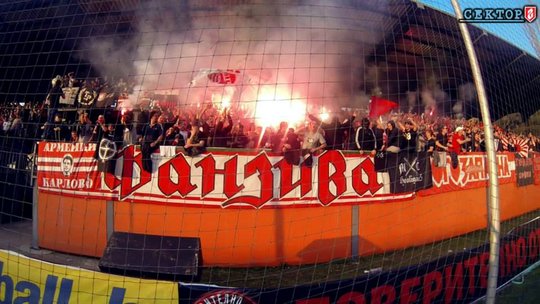 CSKA Sofia v Botev Plovdiv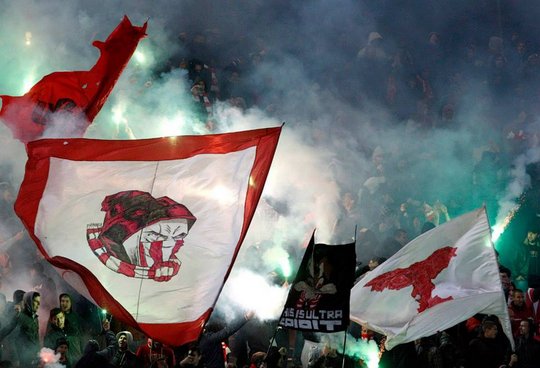 Lokomotiv Plovdiv v CSKA Sofia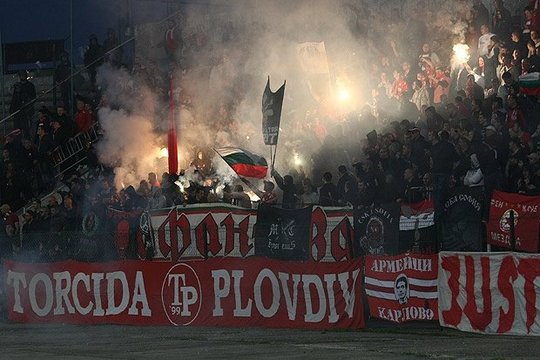 6th Sofia's Derby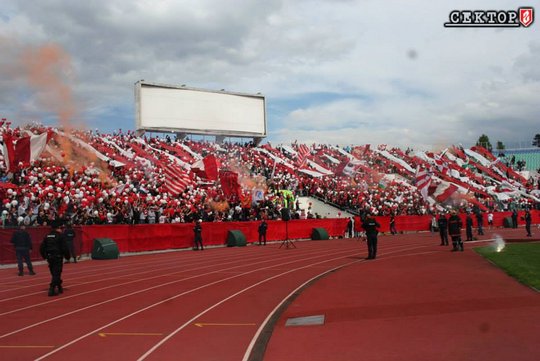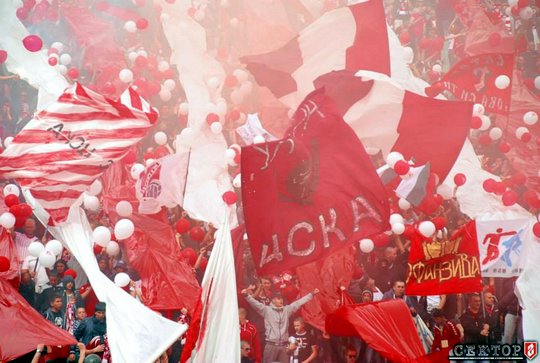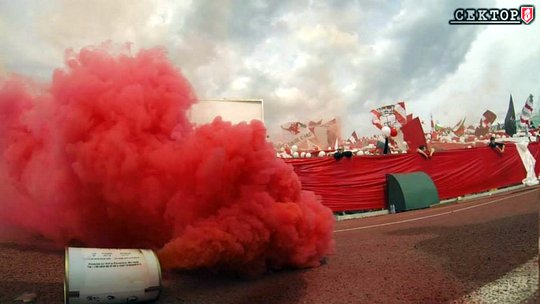 CSKA Sofia 66th anniversary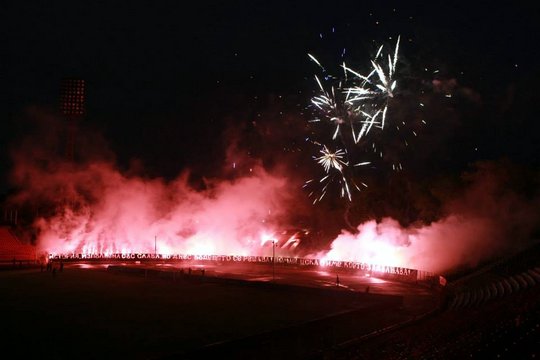 Do you want article like this from your club? Visit our forum and share your photos: