Season review: Saint-Etienne (France) 2011/2012
Season review: Saint-Etienne (France) 2011/2012
Two main groups of Saint-Etienne are Magic Fans and Greene Angels. Highlight of a difficult season for Saint-Etienne fans was the 20 anniversary for Green Angels.
Magic Fans were relocated in a small sector with 2000 seats (instead of their 5000 seat old stand behind one of the goals) because club started building ahead of the next Euro tournament.  The league financially sanctioned the club for few flares and firecrackers 17 times! And Ultras were not allowed to enter the stadium against Dijon, instead they supported their players from a parking outside stadium.
Next season club expect they will have 2-4 matches with closed doors as well. In spite of the repression which hurts French Ultras, and a stadium under construction, we can say Sant-Etienne fans still managed to animate stands.


Bordeaux 1-2 Saint-Etienne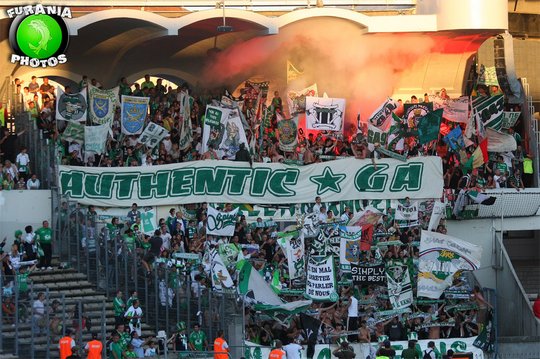 Saint-Etienne 1-0 Nancy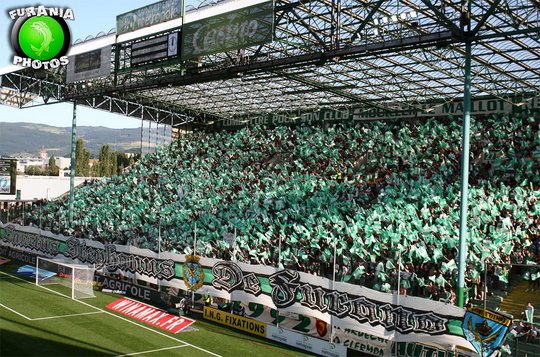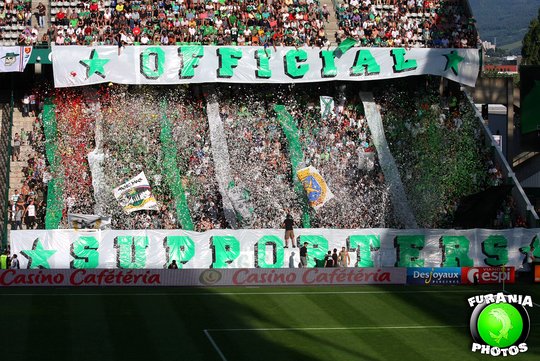 Saint-Etienne 1-3 Lille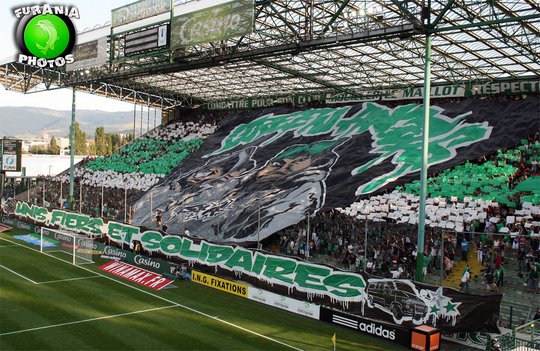 Rennes 1-1 Saint-Etienne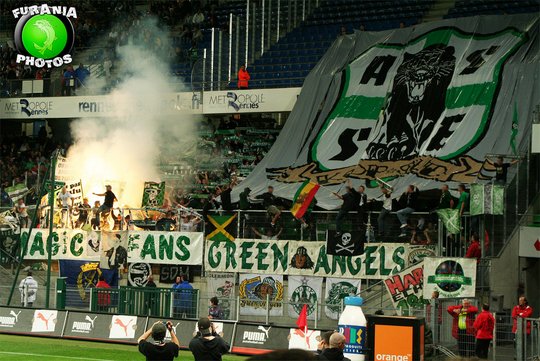 Saint-Etienne 1-1 Auxerre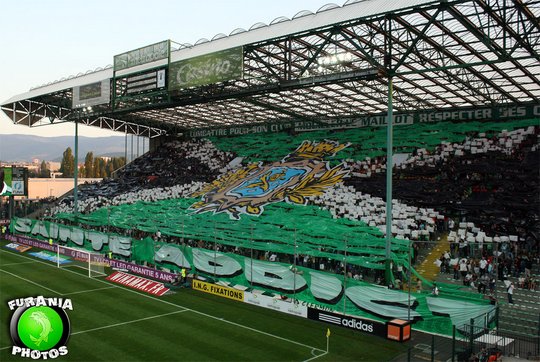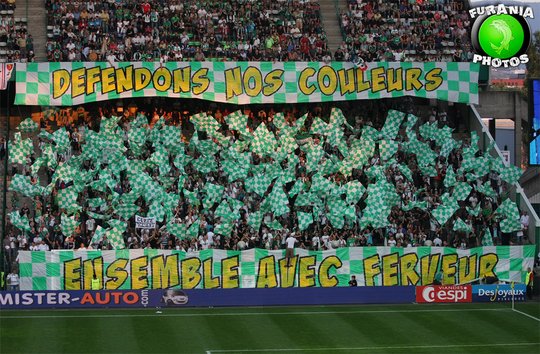 Thonon 1-2 Saint-Etienne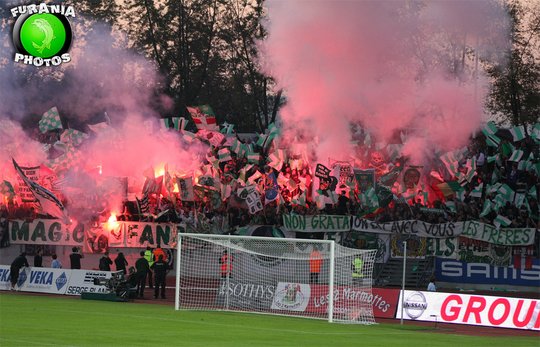 Saint-Etienne 1-0 Valenciennes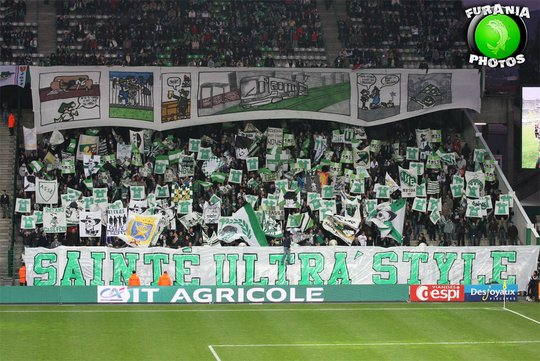 Saint-Etienne 1-1 Montpellier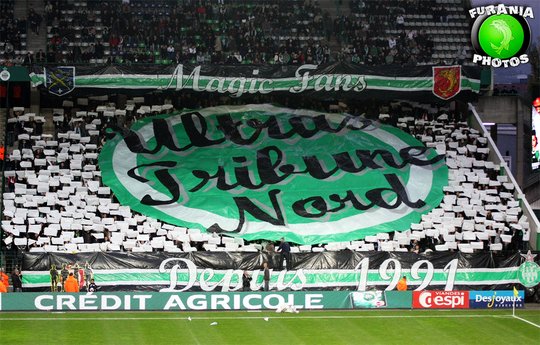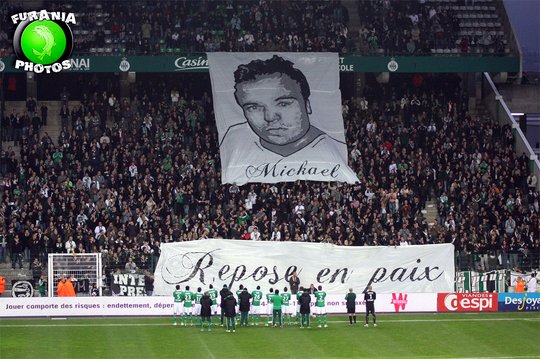 Saint-Etienne 3-1 Ajaccio

Saint-Etienne 2-0 Caen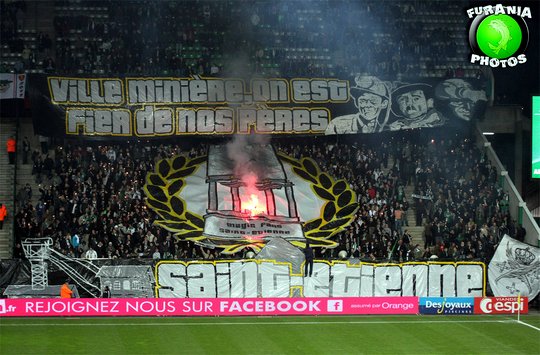 Dijon 1-2 Saint-Etienne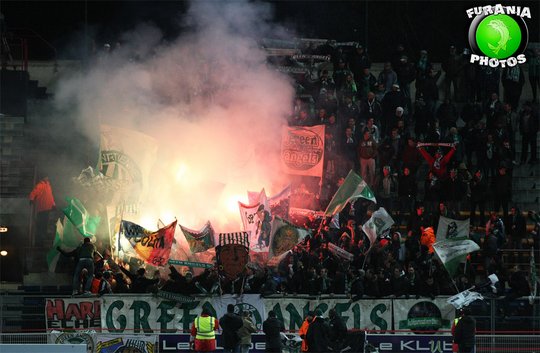 Saint-Etienne 0-1 Paris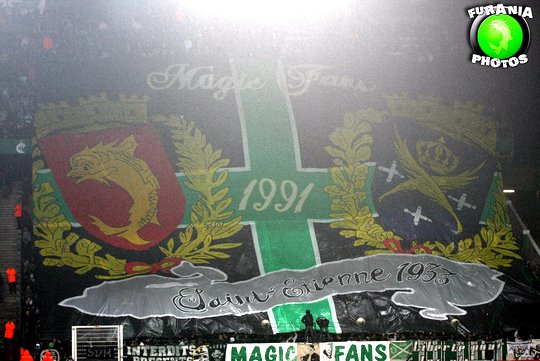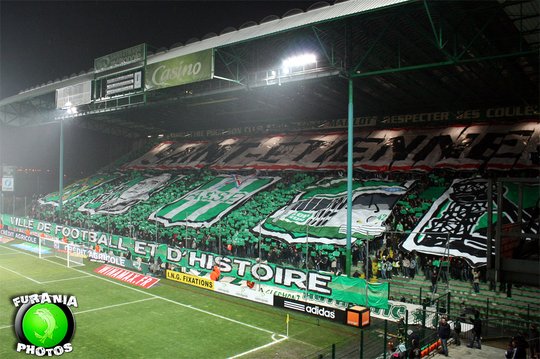 Saint-Etienne 1-1 Bordeaux
Saint-Etienne 1-0 Sochaux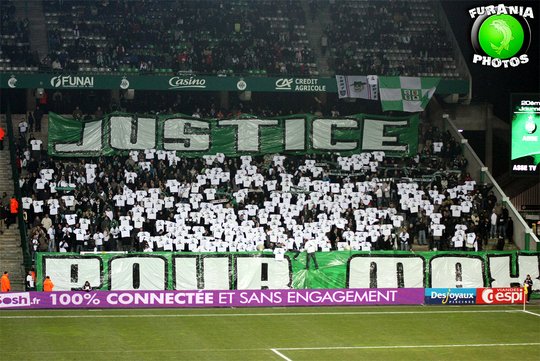 Saint-Etienne - Lorient (match cancelled)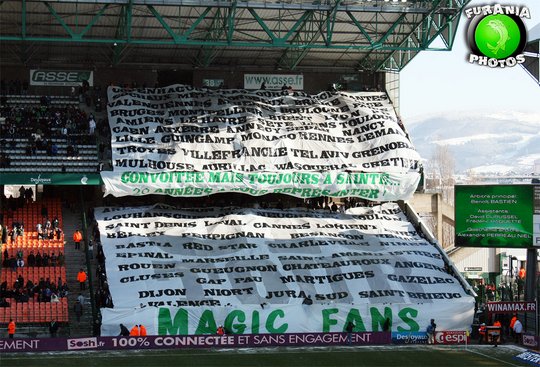 Toulouse 0-1 Saint-Etienne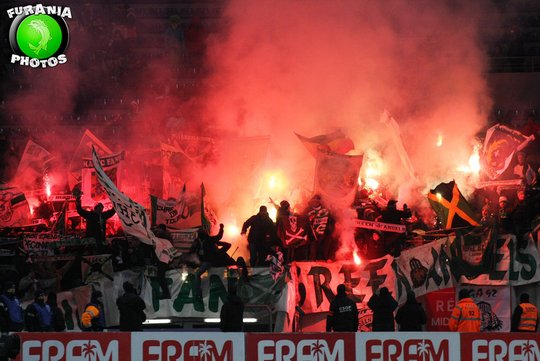 Saint-Etienne 4-0 Rennes
GREEN ANGELS 20 YEARS OLD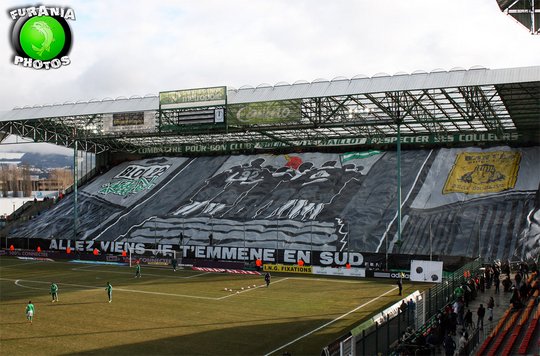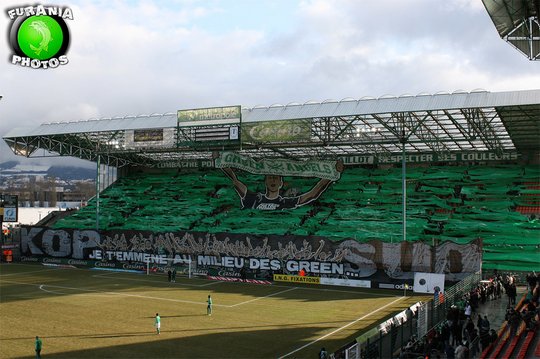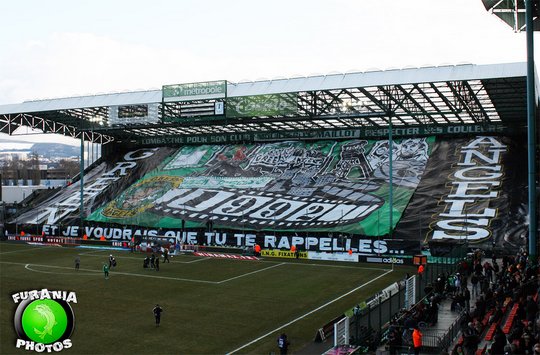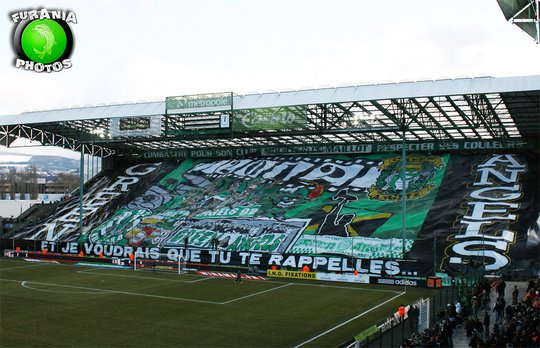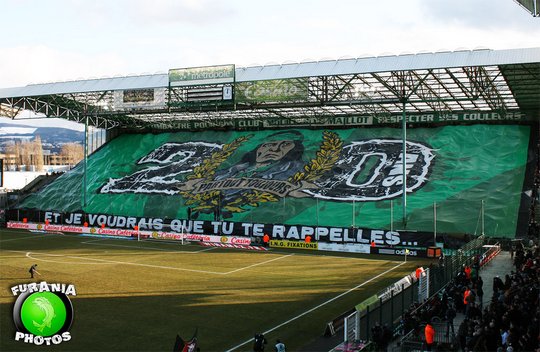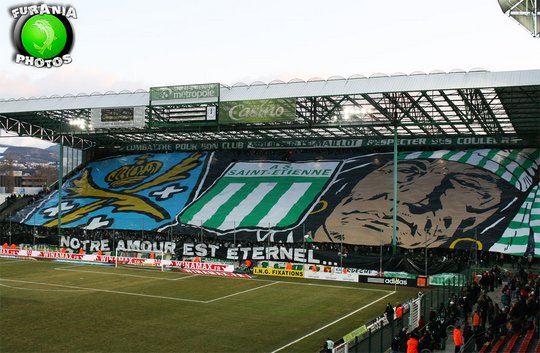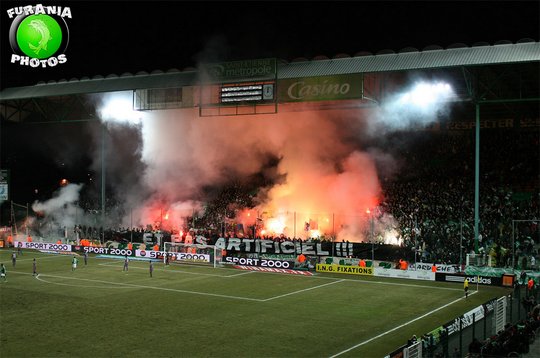 Saint-Etienne 0-2 Thonon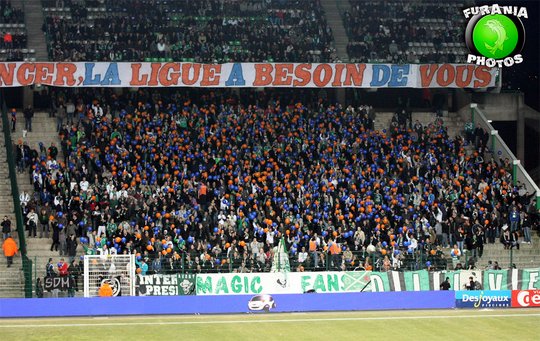 Valenciennes 1-2 Saint-Etienne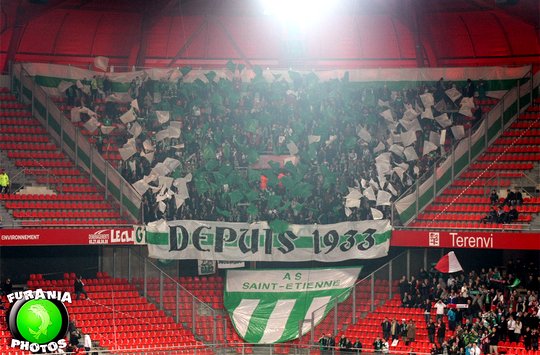 Saint-Etienne 0-1 Lyon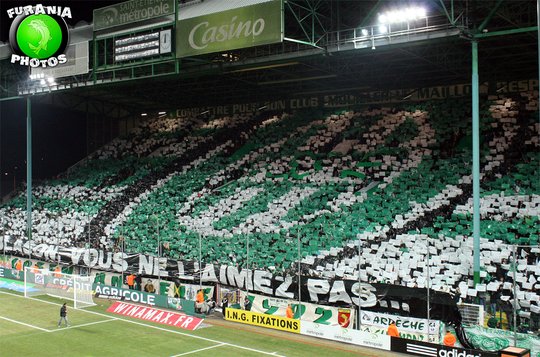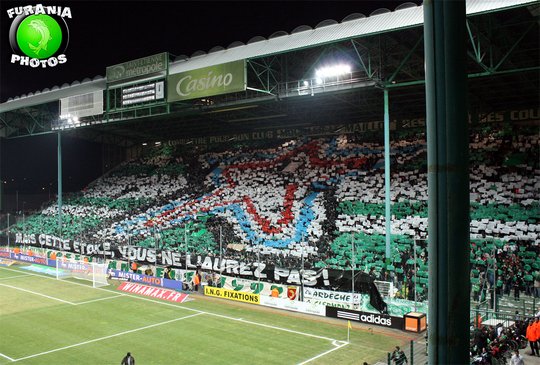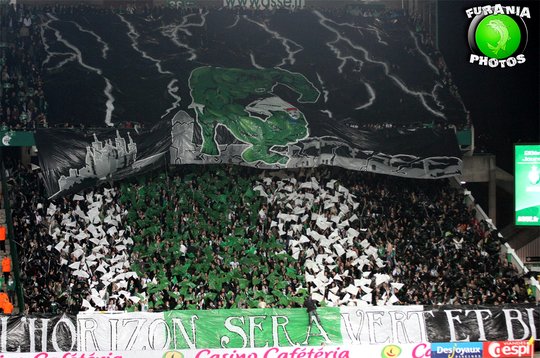 Saint-Etienne 1-0 Dijon (no ultras allowed)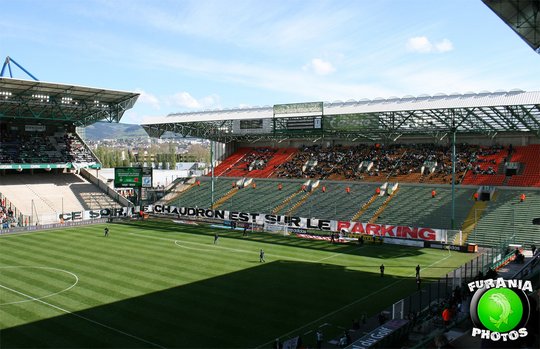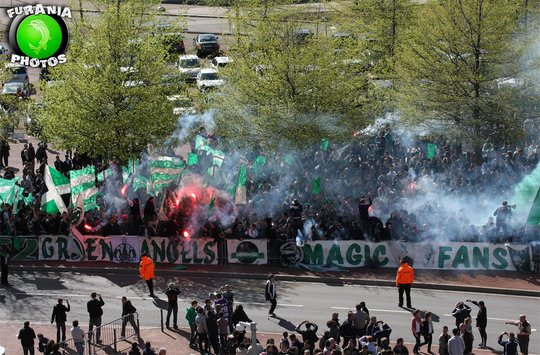 Saint-Etienne 0-0 Marseille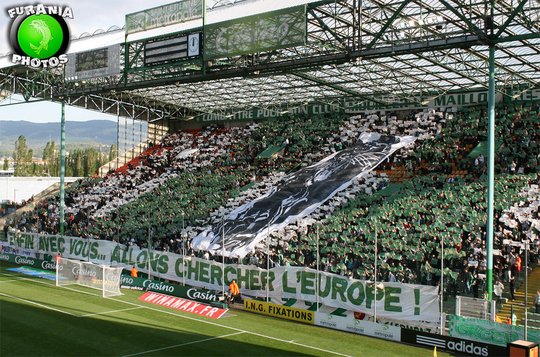 Saint-Etienne 2-3 Bordeaux
More photos from Saint-Etienne can be seen here: www.furania-photos.fr