Season review: APOEL (Cyprus) 2011/2012
Season review: APOEL (Cyprus) 2011/2012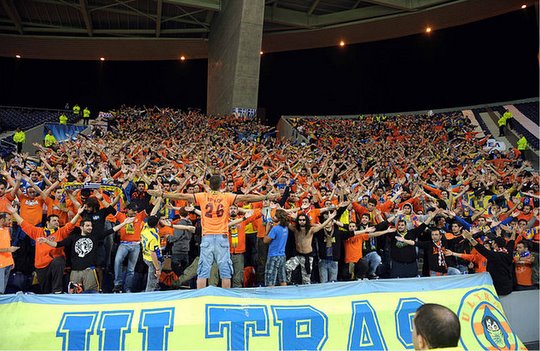 APOEL got third place in Cyprus last season. But in Champions League they impressed whole Europe, both team and supporters!
They did win against many good clubs and didn't stop before they met Real Madrid in the quarter final. Their Ultras also traveled with huge numbers to every match and usually had a good show with pyro in nearly every CL match.
Photos & Videos from Cypriot league:
First training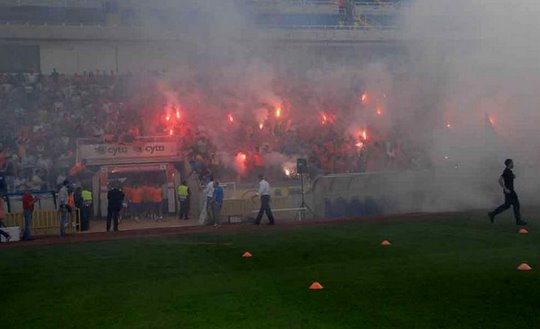 AEK - APOEL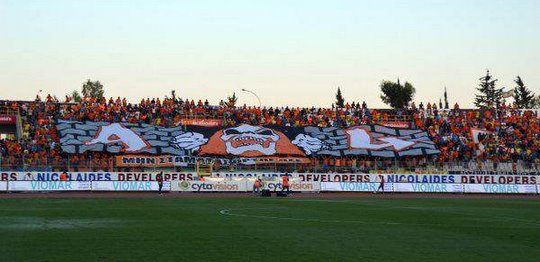 APOPEL - Alki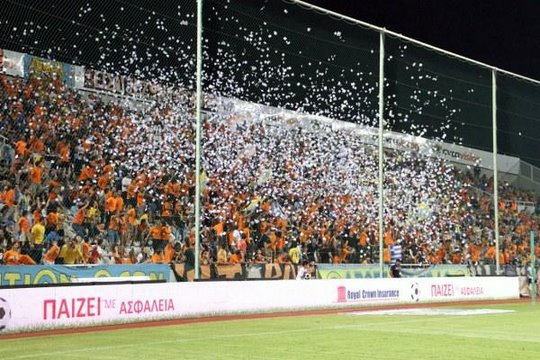 Omonoia - APOEL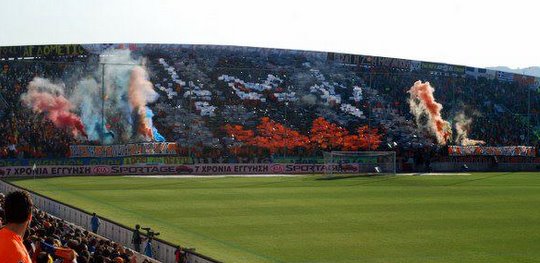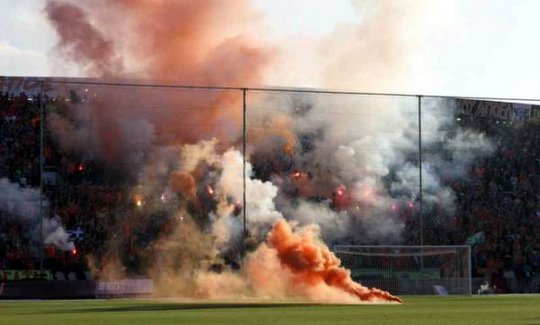 APOEL - AEL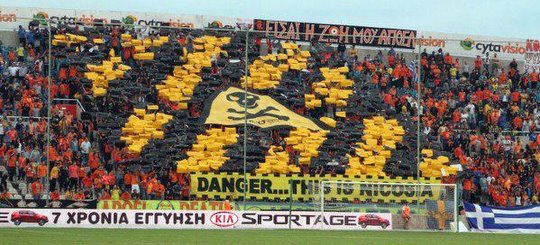 Apollon - APOEL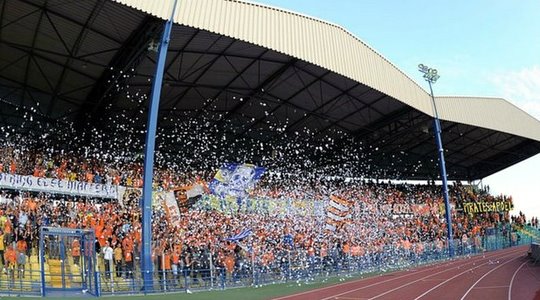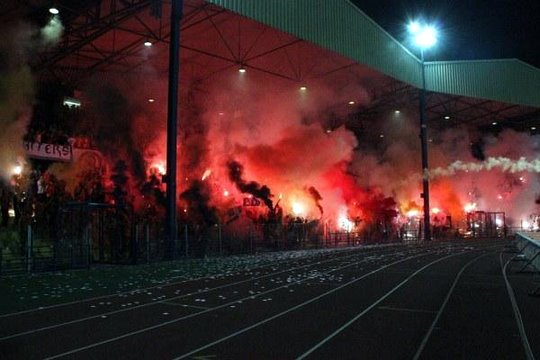 ENP - APOEL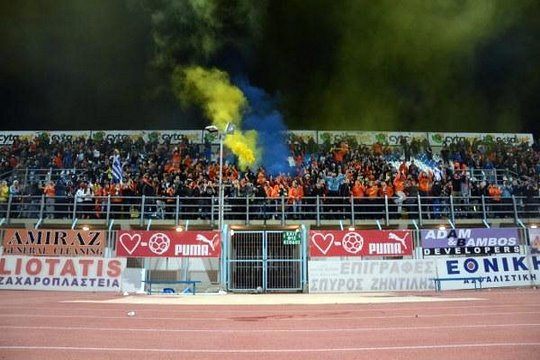 AEL - APOEL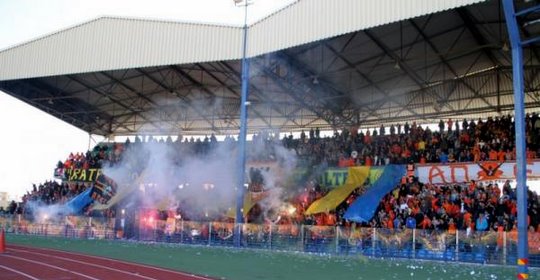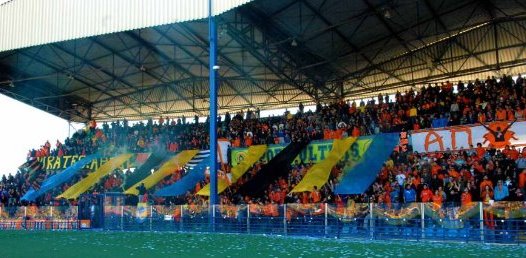 Anorthosi - APOEL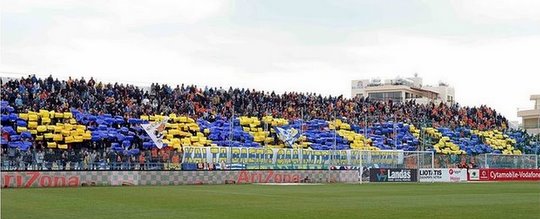 APOEL - Omonoia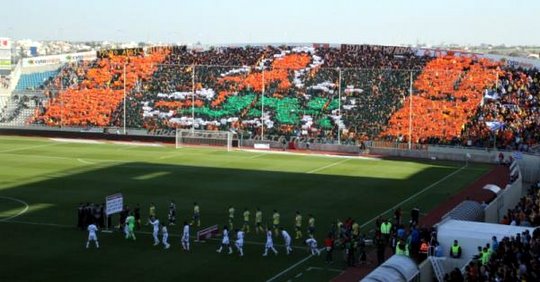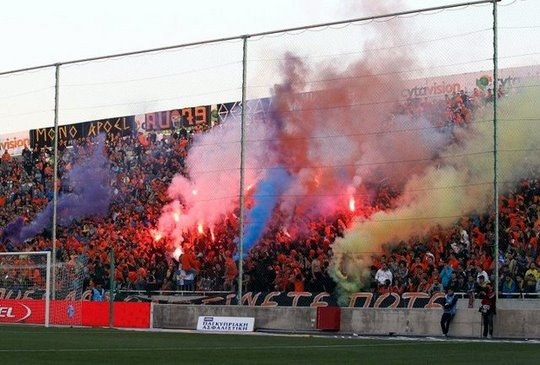 APOEL - Apollon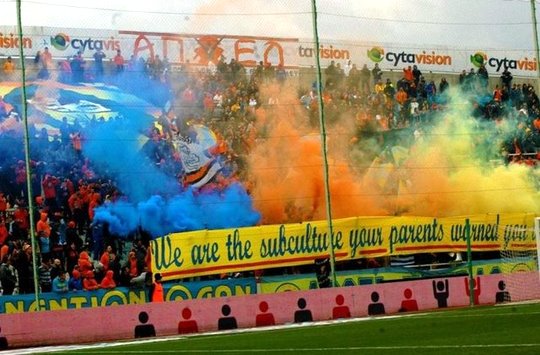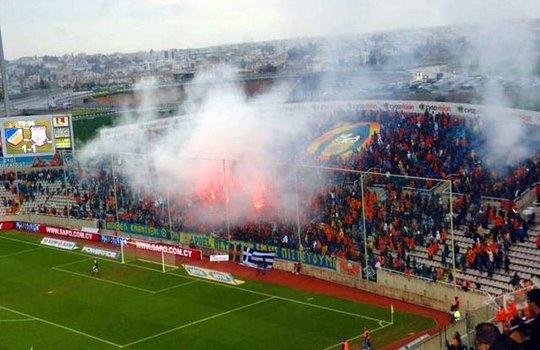 AEL - APOEL (cup)
"Honour the shirt
respet your supporters"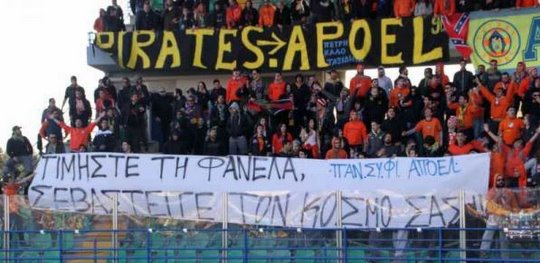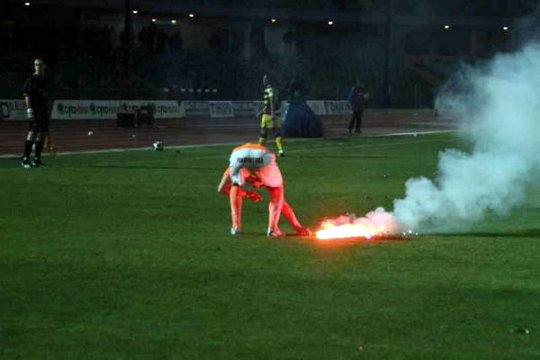 APOEL - Omonoia (play off)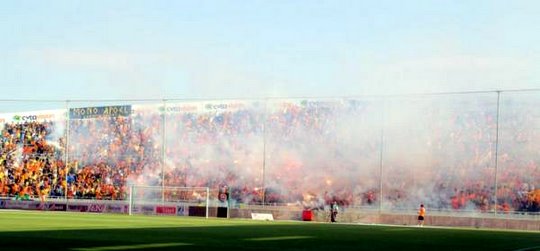 Visit Ultras APOEL for more photos from this season!
APOEL in Europe!

Skenderbeu (Albania) - APOEL
APOEL Ultras wore black T-shirts and had black banners to honor those who died in a big explosion in Cyprus recently.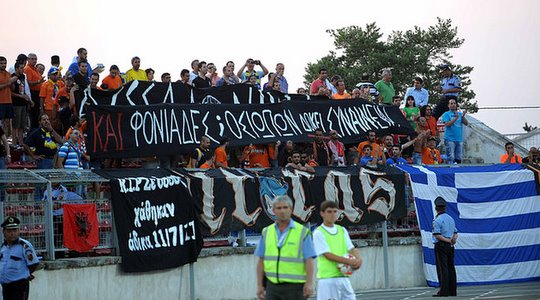 APOEL - Skenderbeu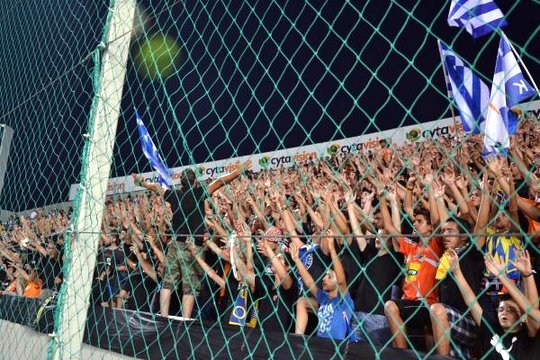 APOEL - Slovan Bratislava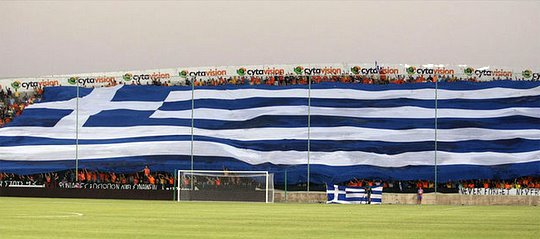 Slovan Bratislava (Slovakia) - APOEL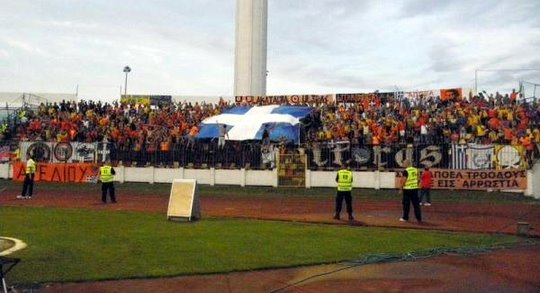 Wisla Krakow (Poland) - APOEL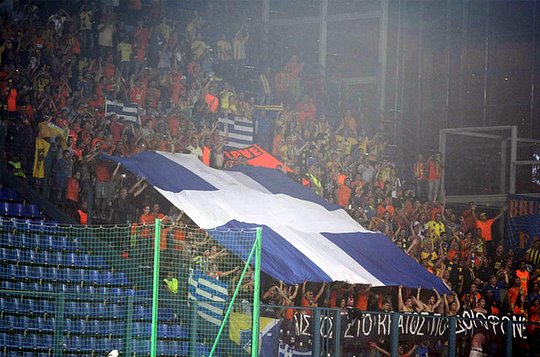 APOEL - Wisla Krakow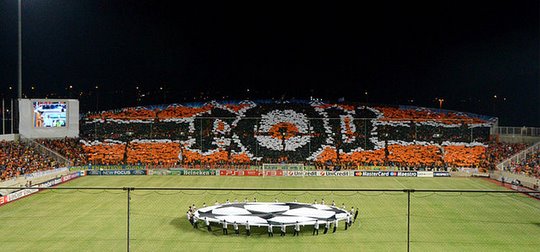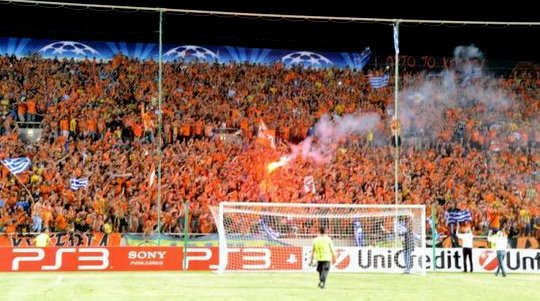 APOEL - Zenit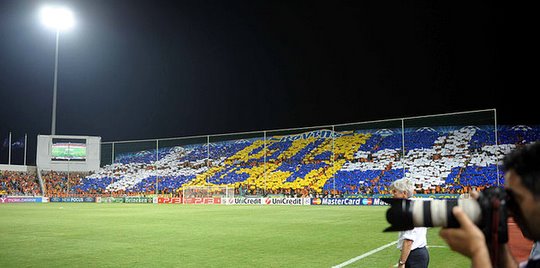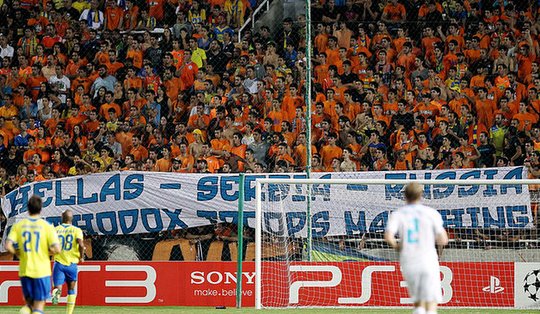 Shakhtar (Ukraine) - APOEL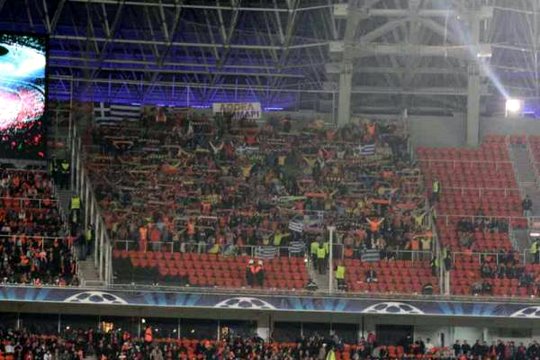 Porto (Portugal) - APOEL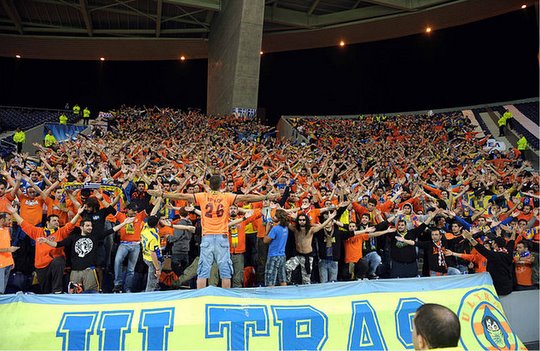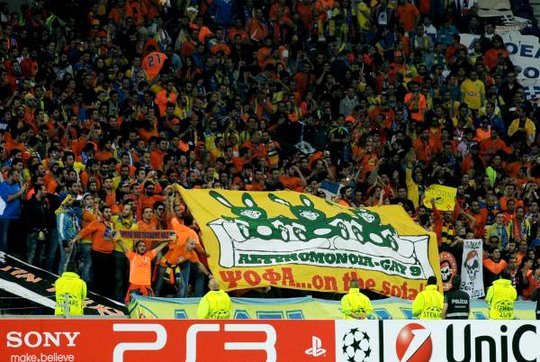 APOEL - Porto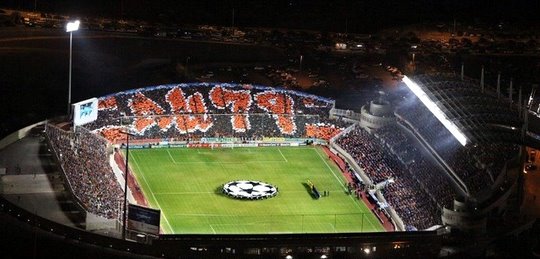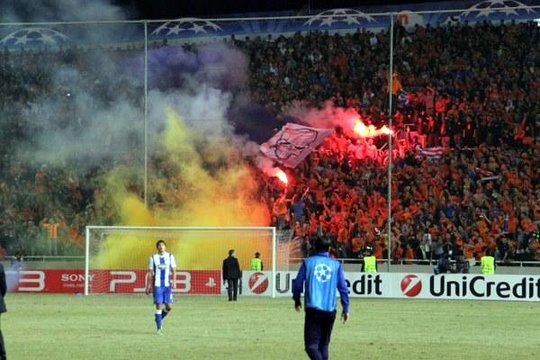 Zenit (Russia) - APOEL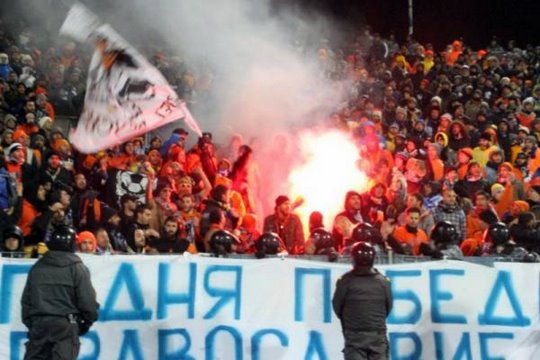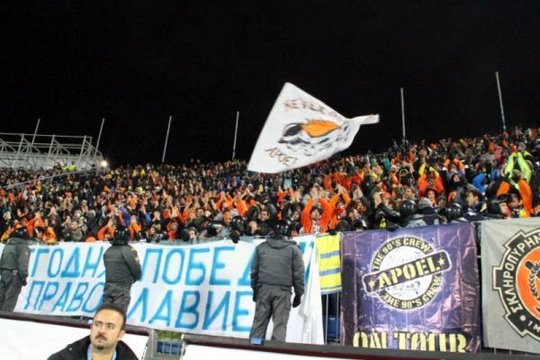 APOEL - Shakhtar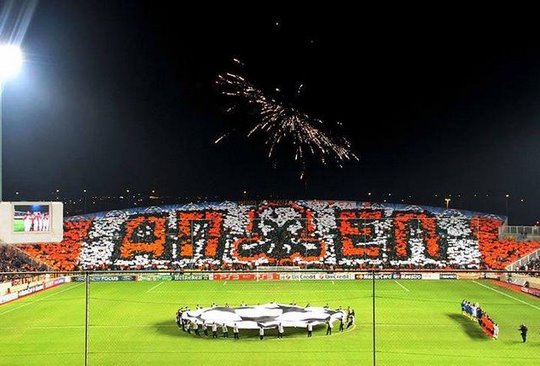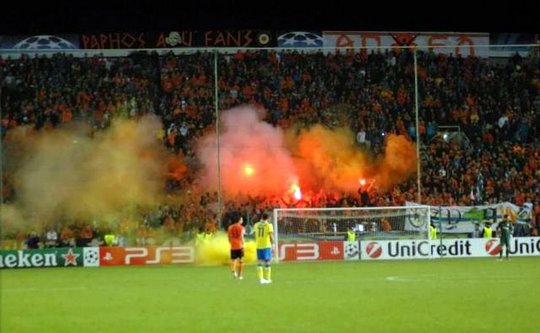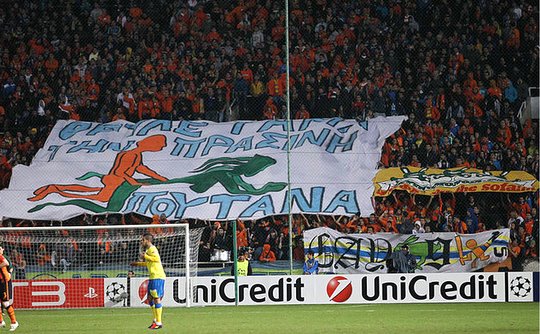 Lyon (France) - APOEL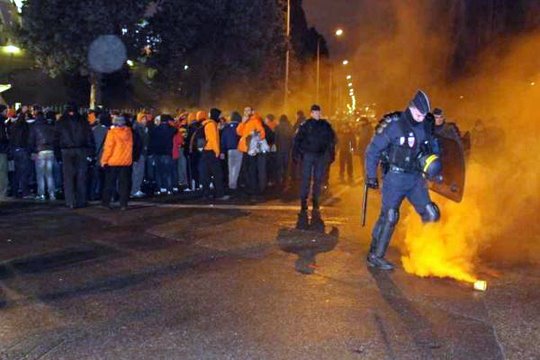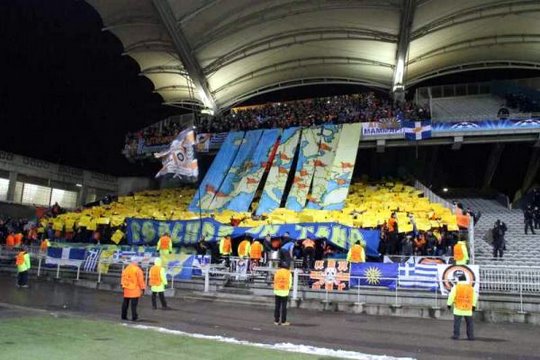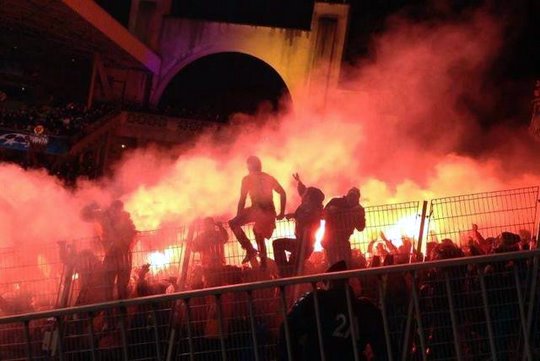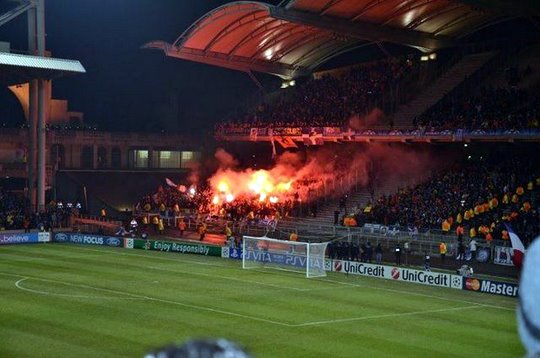 APOEL - Lyon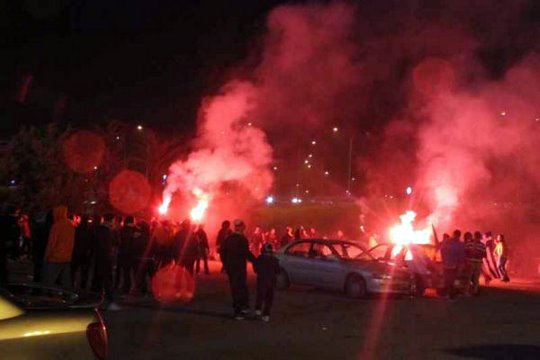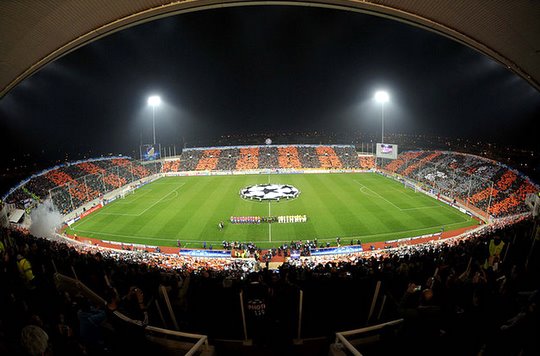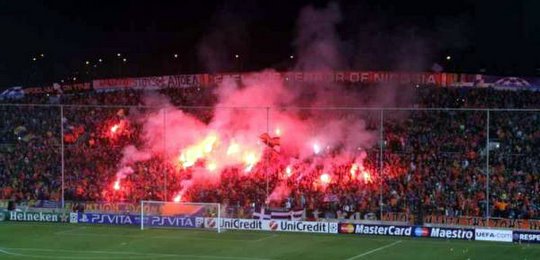 APOEL - Real Madrid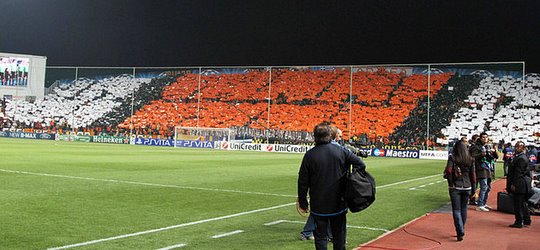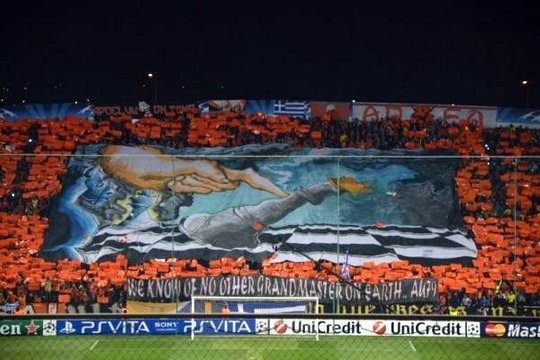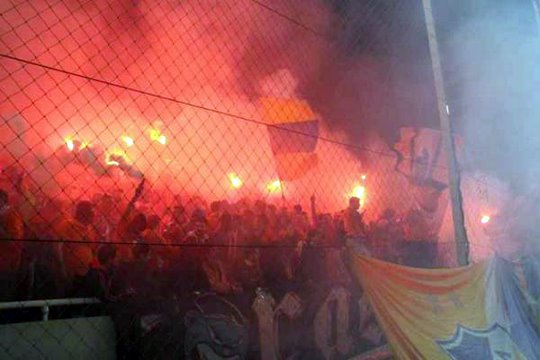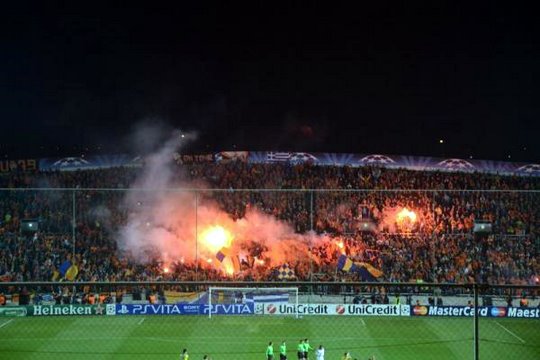 Real Madrid (Spain) - APOEL