Best photos FC Carl Zeiss Jena supporters in season 2010/2011.
FC Carl Zeiss Jena is a German football club based in Jena. Club was founded in 1903. Currently they are playing in German 3. Liga. Last season they finished on 15th place! Not good result, but they have very good ultras group named Horda Azzuro 2001. Check their bast actions last season: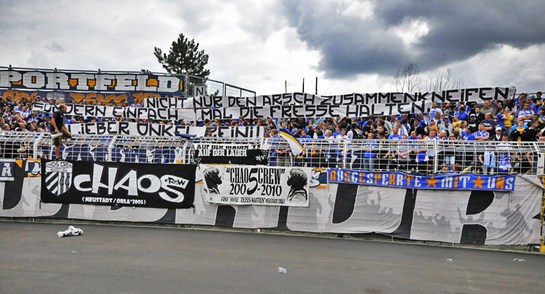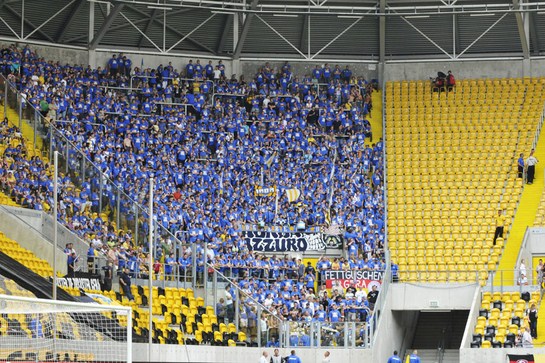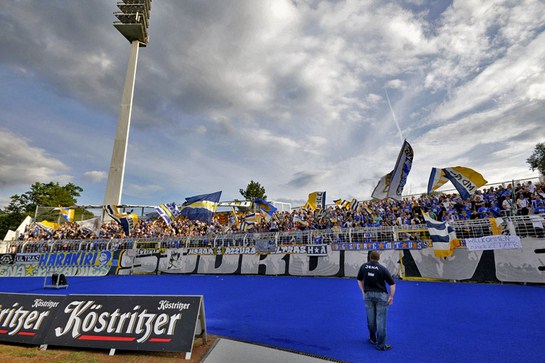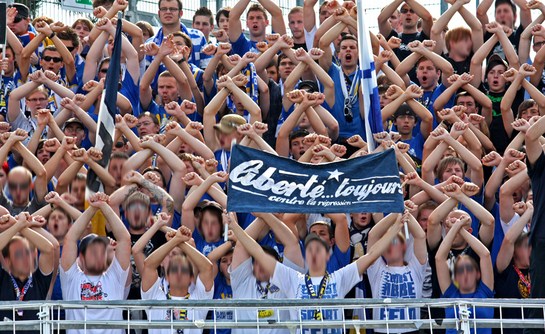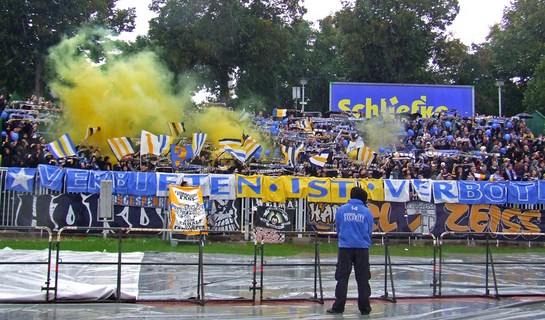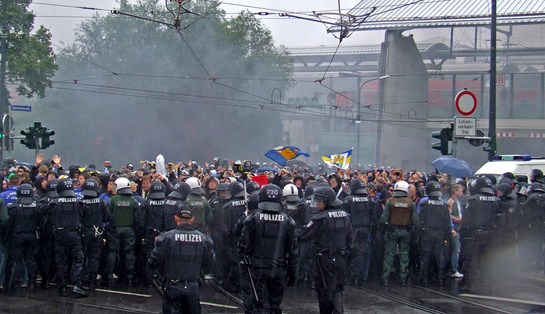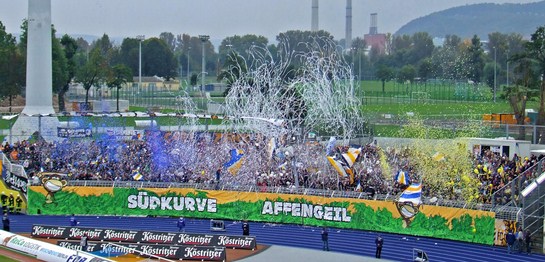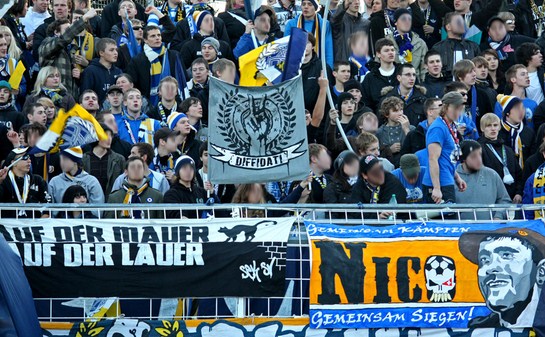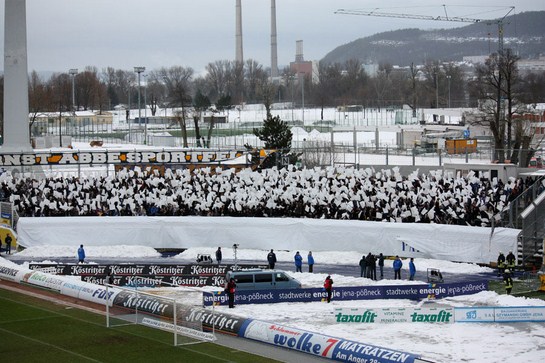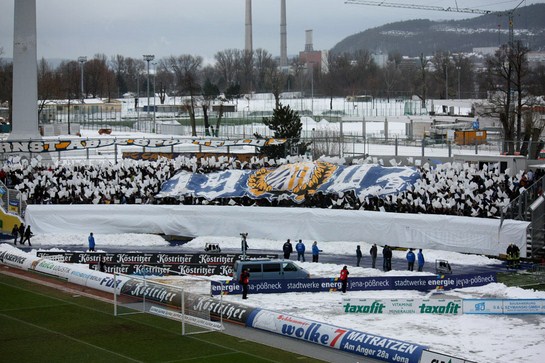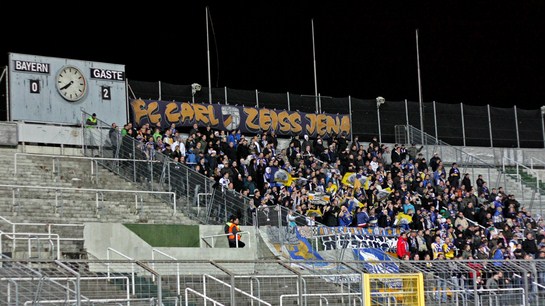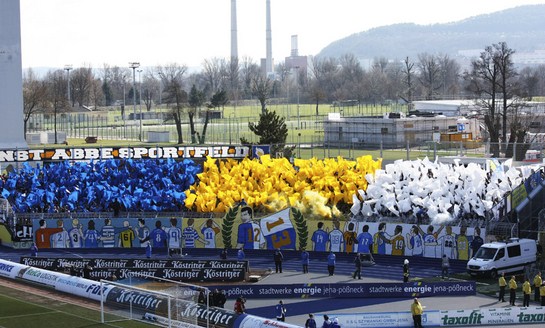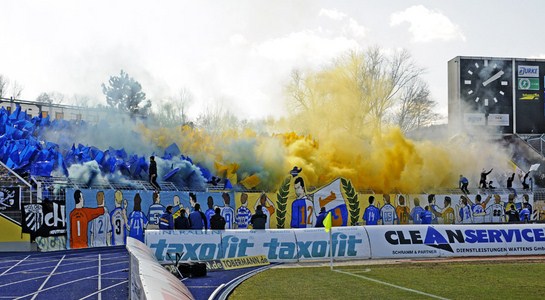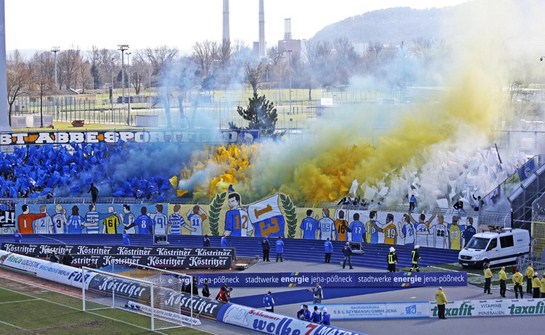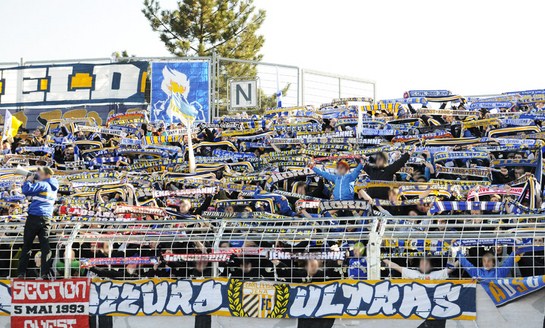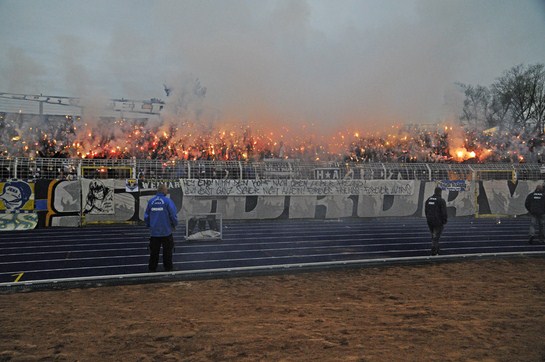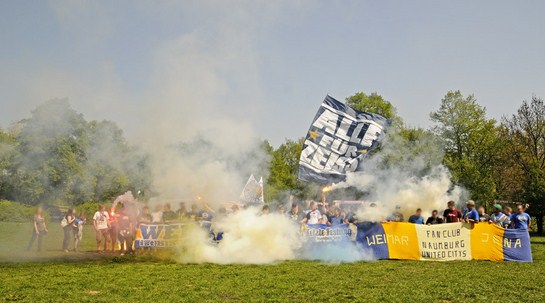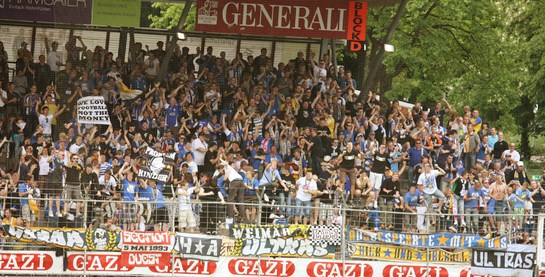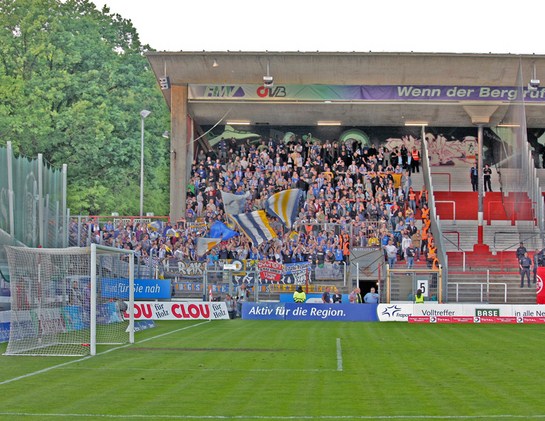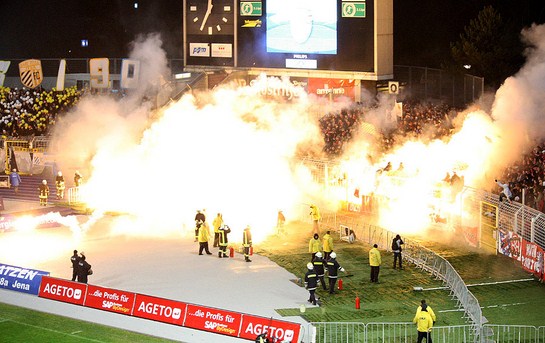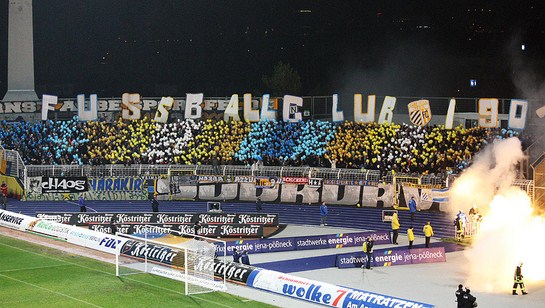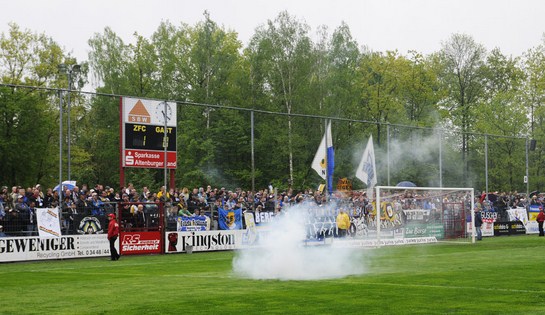 Lokomotiva -  FC Carl Zeiss Jena (friendly match in Rovinj, Croatia):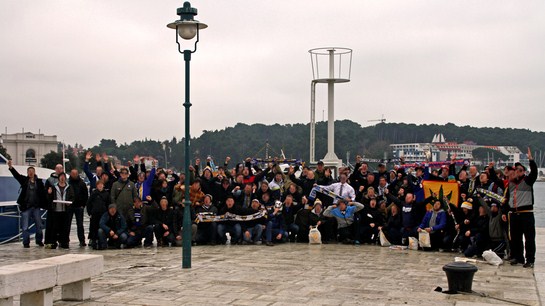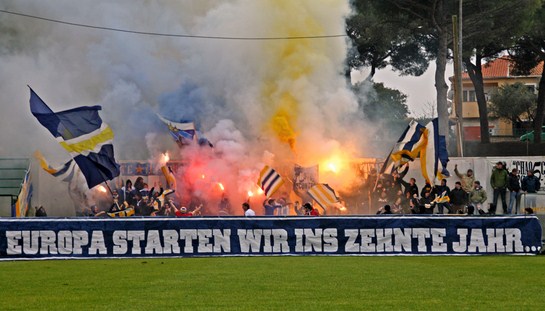 VIDEOS:
If you want similar article from your club, click here and follow instructions!