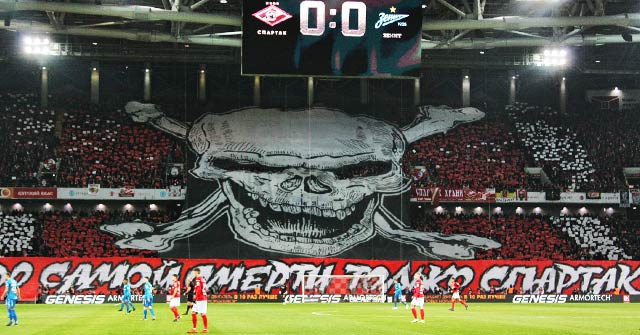 Russia, big game in Moscow
"To the very death - only Spartak" - with this message and tifo with skull and crossbones Spartak supporters started the match against Zenit, a game that is one of the big rivalries in the Russian football. Both set of fans with some pyro during the match.
Game ended 1:1 keeping Zenit still on top of the League with 5pts ahead.
Spartak: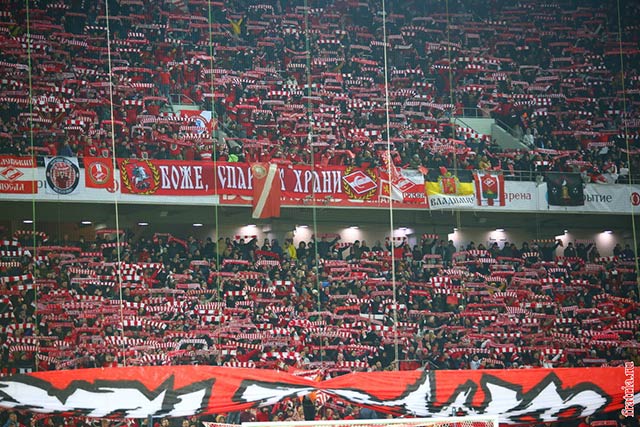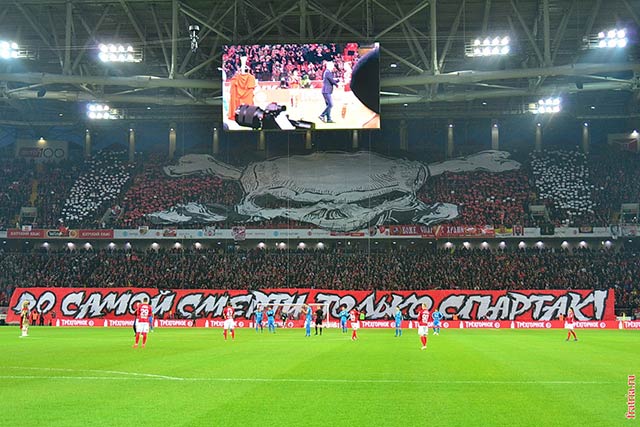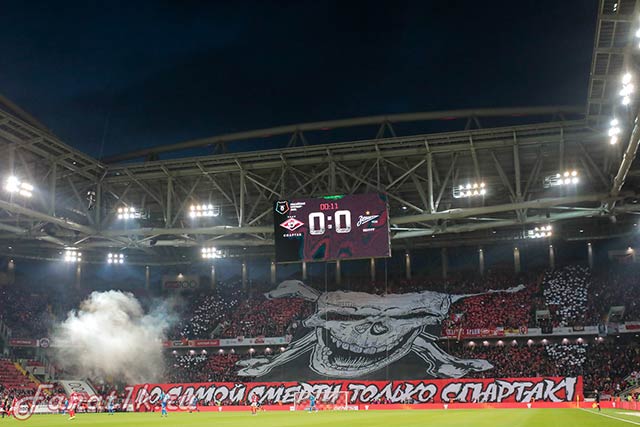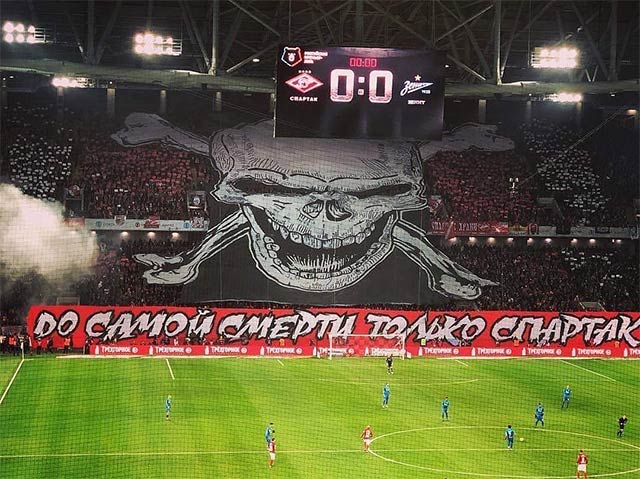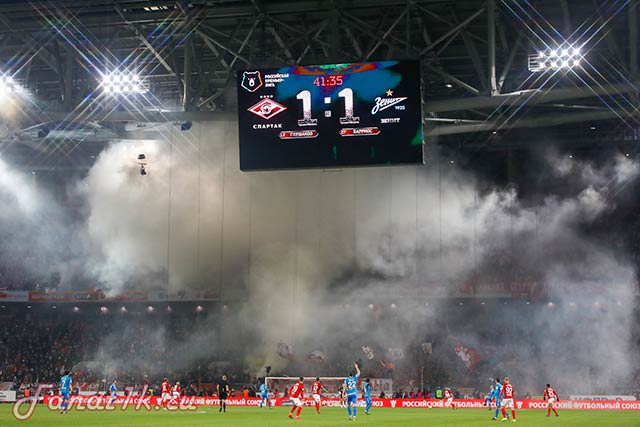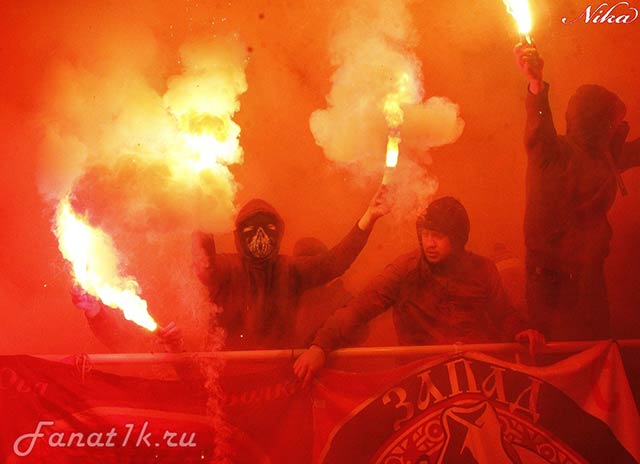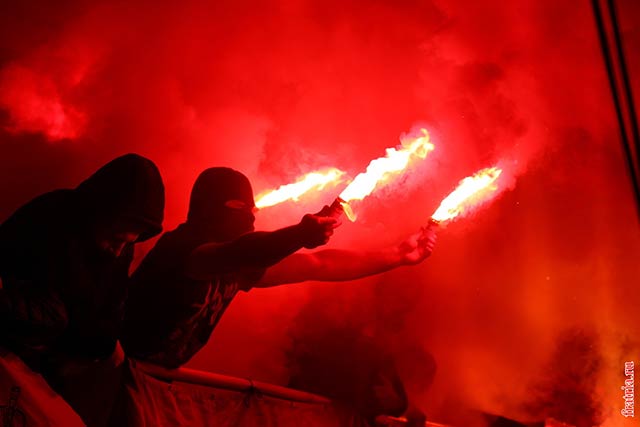 Zenit: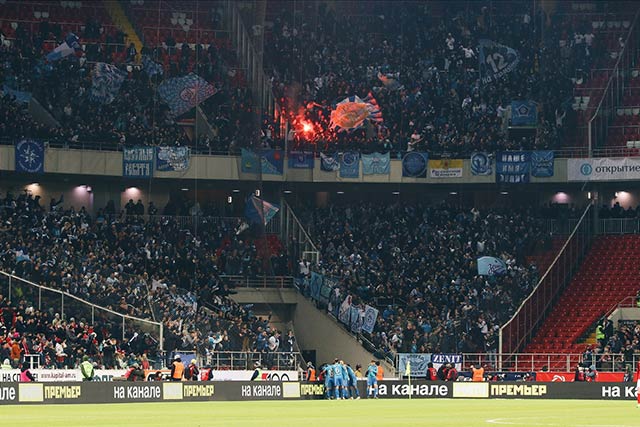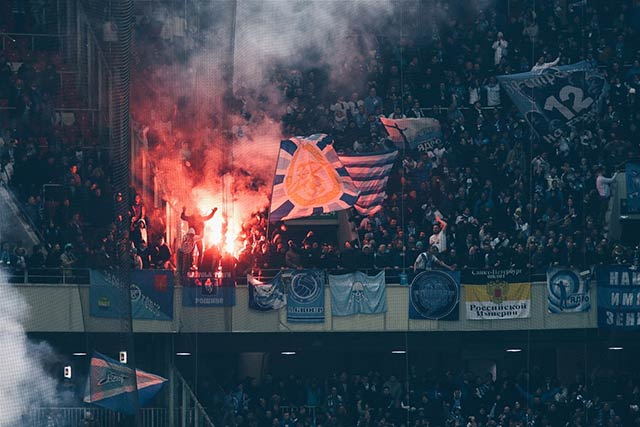 Video:
Source: Fratria, Fanat1k, Landscrona