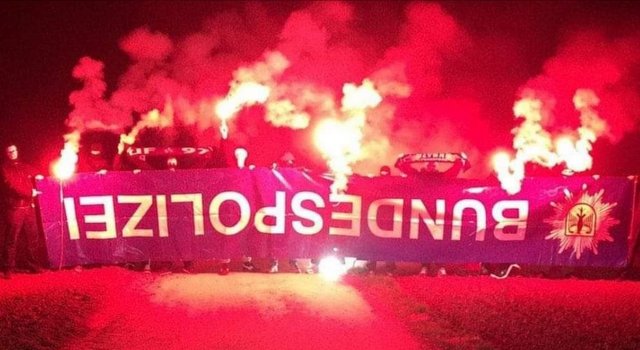 Germany: Massive protest by ultras Eintracht!
Few days ago fans of Eintracht cancelled their choreography just before kick-off against Shakhtar Donetsk due to an conflict between interior minister Peter Beuth and the ultras of Eintracht Frankfurt (article here).
Yesterday the Eintracht fans displayed a whole lot of different banners regarding Peter Beuth and the police.
They had even stolen one banner from the Germen federal police "Bundespolizei".
Photos: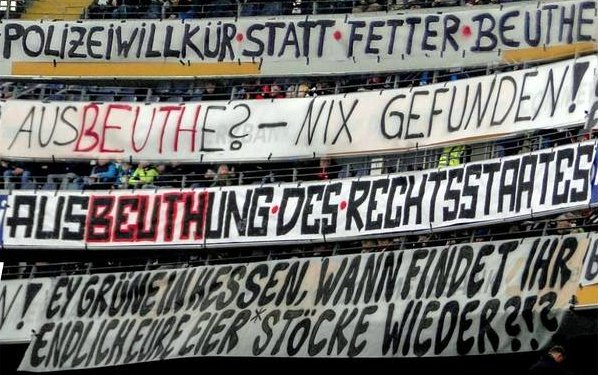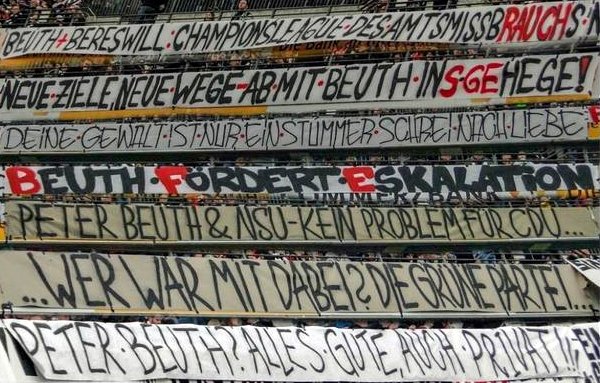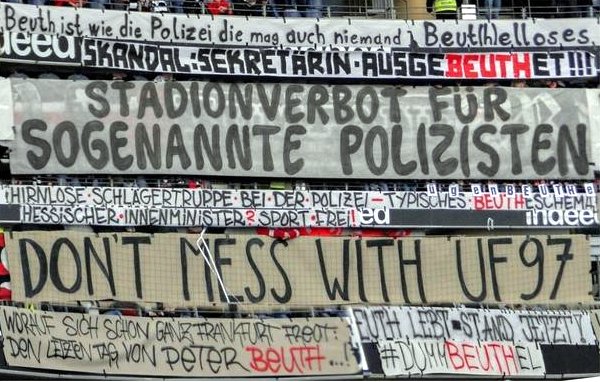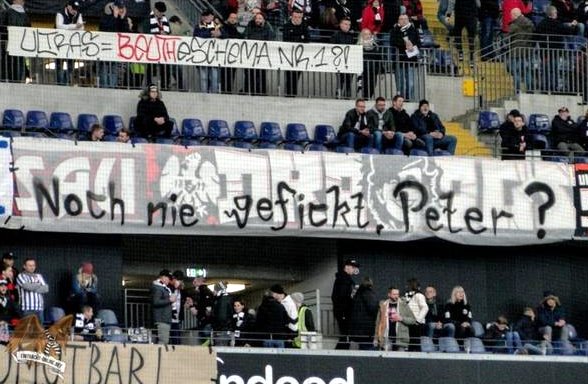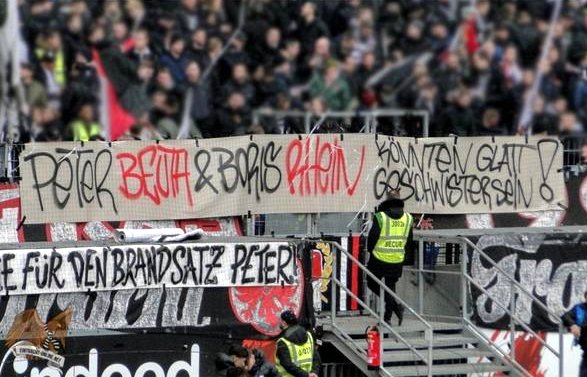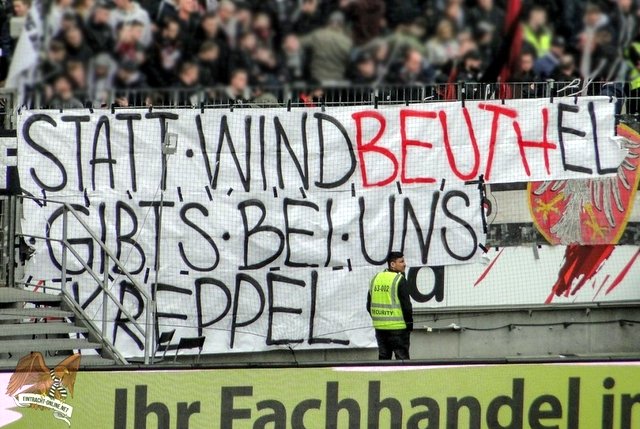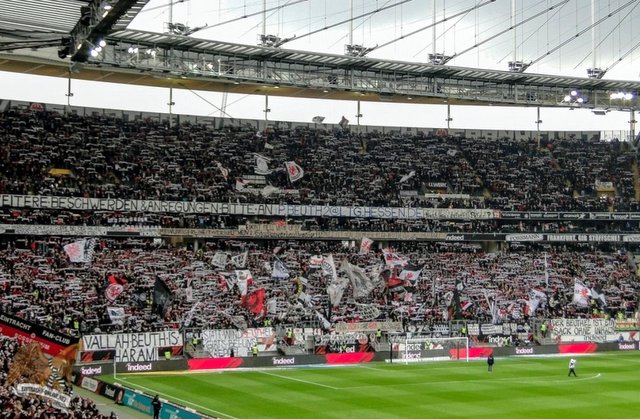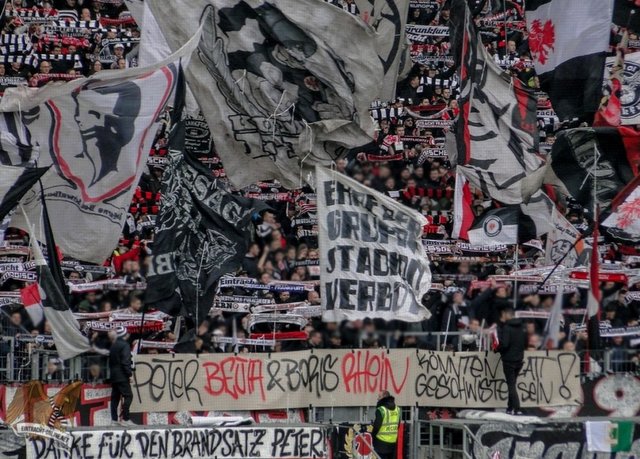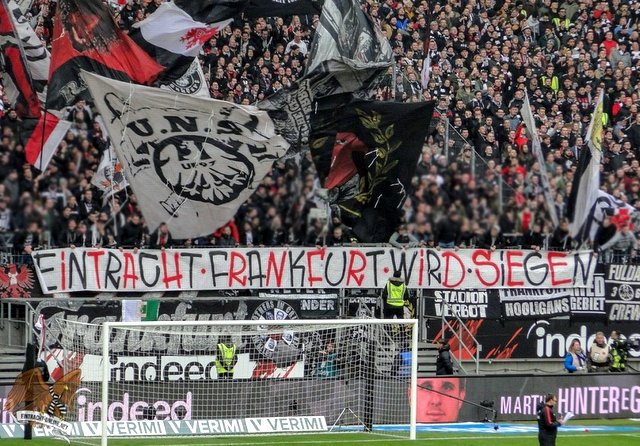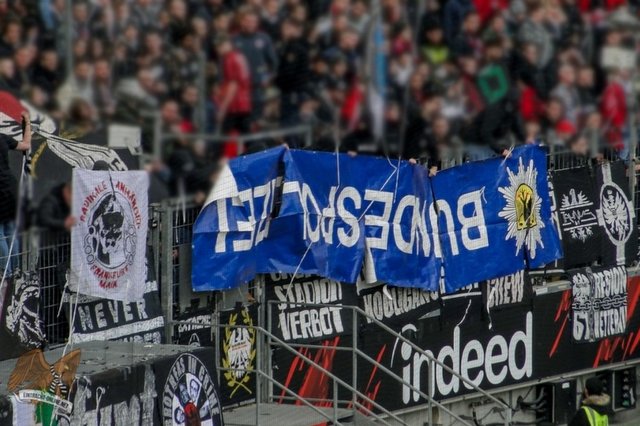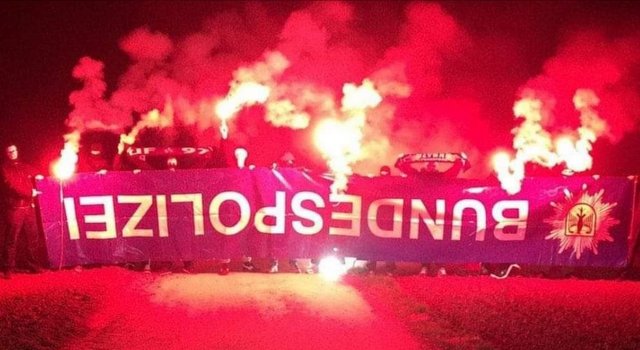 Hoffenheim: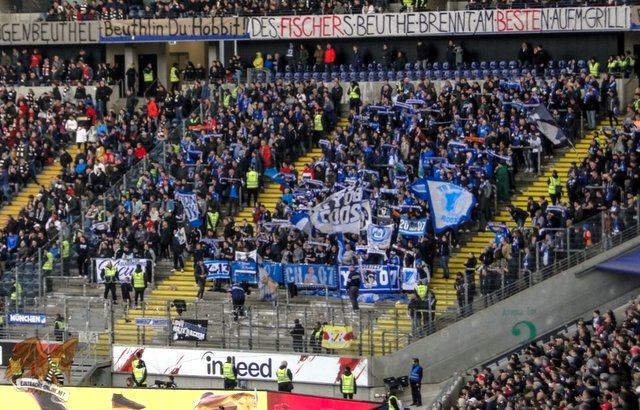 VIDEO: